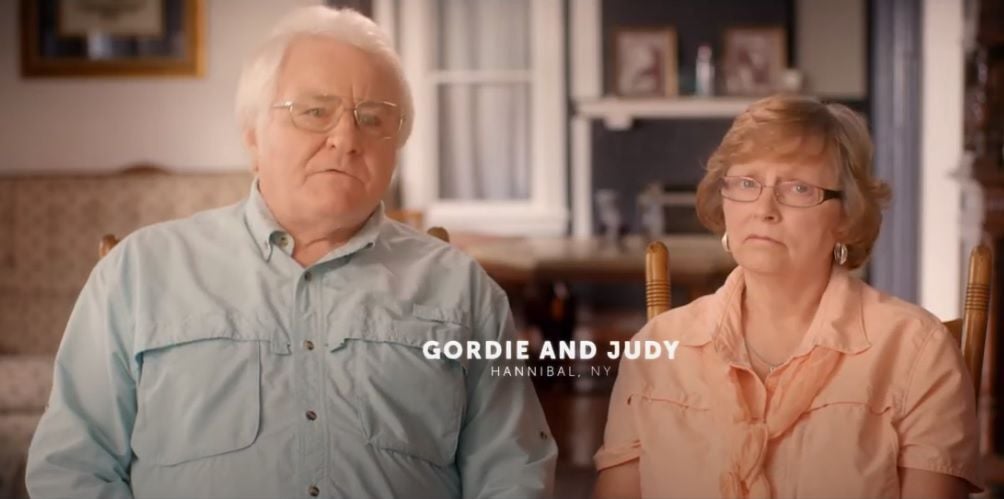 In the latest ad released by Democratic congressional candidate Dana Balter's campaign, a Hannibal couple criticizes Republican U.S. Rep. John Katko for voting against a prescription drug price reform plan and accepting donations from pharmaceutical companies. 
The ad features Gordie and Judy, a couple who says they pay nearly $250 a month for prescription drugs. They claim that Katko, R-Camillus, "voted with Donald Trump to block Medicare from negotiating lower drug prices."
The vote referenced in the campaign commercial is Katko's vote against the House Democrats' prescription drug price reform proposal in December. He joined nearly every Republican member in opposing the bill, which he says was "highly partisan" and would hurt research and development. Similar arguments were made by a lead industry group representing pharmaceutical companies. 
The legislation would allow Medicare to negotiate drug prices. Katko supports a Republican proposal that would limit out-of-pocket expenses for Medicare beneficiaries and require pharmaceutical manufacturers to provide an explanation when drug prices increase by at least 10% in one year or 25% over a three-year period. 
But in Balter's ad, Gordie and Judy raised another criticism of Katko — that he is "looking out for the big drug companies that write the big campaign checks." Katko has been a beneficiary of the pharmaceutical industry's campaign donations. According to the Center for Responsive Politics, he has received more than $160,000 from individual contributors and political action committees linked to the industry. 
Balter and Katko are in a competitive race for the 24th district seat. Most polls show it's a close contest. On Wednesday, Politico rated NY-24 as a toss up. Other political forecasters say the race is either "lean Republican" or "tilt Republican." 
Politics reporter Robert Harding can be reached at (315) 282-2220 or robert.harding@lee.net. Follow him on Twitter @robertharding.