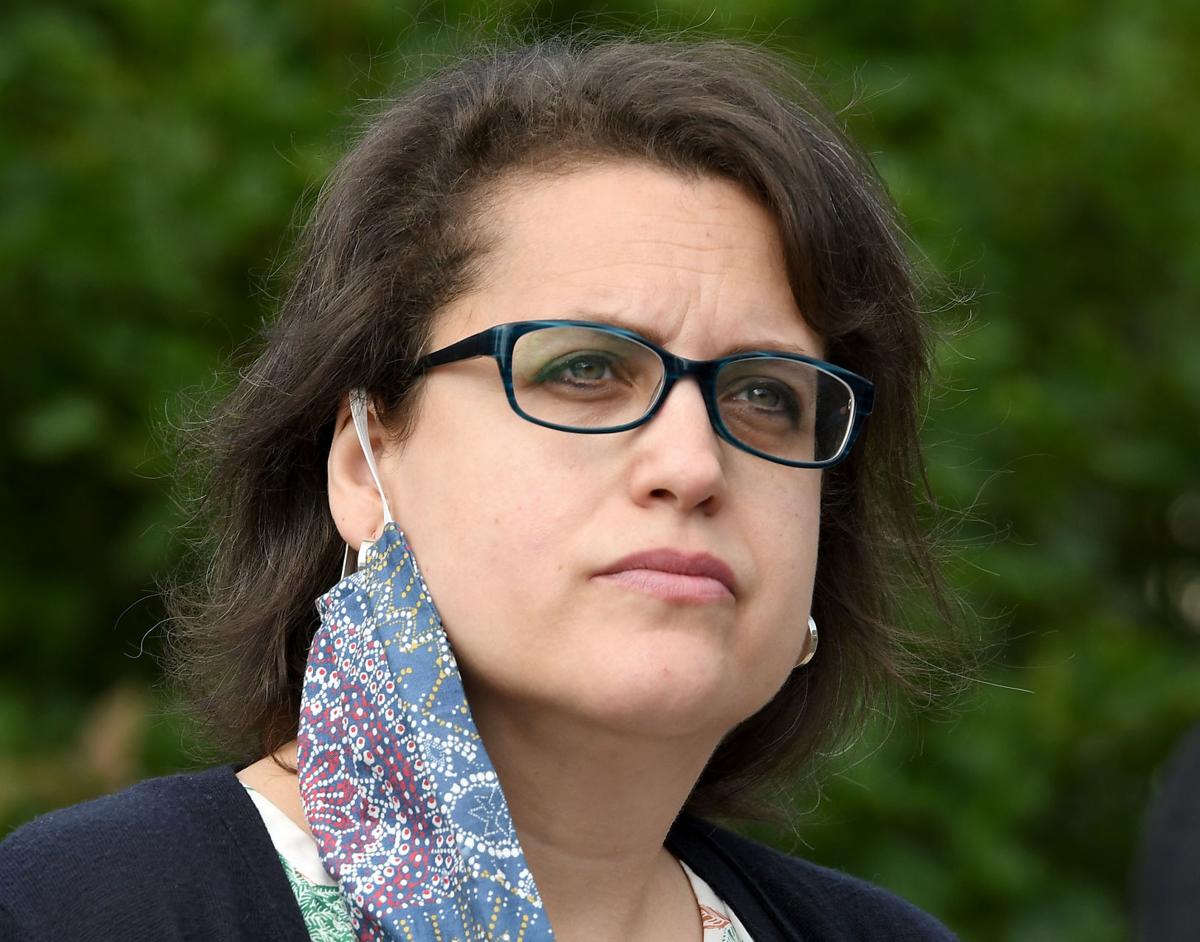 After U.S. Rep. John Katko said Friday that both parties are to blame for the failure to reach an agreement on a COVID-19 relief bill and the extension of $600 weekly payments for millions of unemployed Americans, Democratic congressional candidate Dana Balter criticized the Republican congressman for not supporting a proposal in the House two months ago. 
Balter, D-Syracuse, is referring to the House Democrats' HEROES Act, a $3 trillion relief package that would've extended the $600 weekly payments through January 2021. It also included $500 billion for state and local governments, another round of stimulus checks, funding to help schools reopen after the COVID-19 shutdown and housing protections for renters affected by the economic crisis. 
When the House passed the bill in May, Katko, R-Camillus, voted against it. On Friday, he said there are many provisions in the measure he supports, but ultimately opposed it because of "poison pills." He criticized one provision that would allow for the early release of federal prison inmates who are either near the end of their sentence, age 50 or older, or have chronic health conditions that put them at a higher risk of serious illness if they're infected with COVID-19. 
In a statement Friday, Balter panned Katko's vote. 
"The fact that we don't have the relief we need is not a 'both sides' problem," she said. "Democrats in the House passed the HEROES Act two months ago. John Katko voted against it. Republicans in the Senate refused to consider it.
"The bill would extend the federal $600 unemployment benefits through January 2021. It would also deliver almost a billion dollars in pandemic relief funding for county and local governments in our district, provide hazard pay for frontline workers and ensure that we can conduct safe and secure elections. As usual John Katko is saying one thing but doing another. He is part of the problem." 
While the House passed the HEROES Act, Senate Republicans refused to vote on the bill. Senate Majority Leader Mitch McConnell didn't release the GOP's proposal until this week. The $1 trillion bill doesn't include funding for state and local governments and would reduce the unemployment payments from $600 to $200. Once the payments expire, it would shift to a wage replacement model and cover up to 70% of lost wages. 
The GOP plan was met with opposition from Democrats and even some Republicans, including Katko. During a conference with reporters, he criticized the "wholly inadequate" Senate proposal because it doesn't "meaningfully address and enhance unemployment insurance" and it doesn't include aid for state and local governments. 
With the $600 unemployment payments expiring Friday, Katko blamed leaders of both parties for failing to negotiate an agreement. He expressed frustration and believes that the stalemate may be due to the campaign season. 
Balter, though, disagrees. She doesn't think both parties are equally responsible. 
"During this period of uncertainty, central and western New Yorkers are struggling to put food on the table and Rep. Katko made it harder by prioritizing his loyalty to party over the well-being of our community," she said. "It's critical that Republicans in Washington stop holding up the HEROES Act so that our area has the relief necessary to withstand this pandemic." 
Balter and Katko are opponents in the 24th Congressional District race. Katko is seeking a fourth term representing the district, which includes the western part of Oswego County and all of Cayuga, Onondaga and Wayne counties. Balter, who challenged Katko in 2018 and lost by five percentage points, is the Democratic nominee for a second consecutive election. 
Politics reporter Robert Harding can be reached at (315) 282-2220 or robert.harding@lee.net. Follow him on Twitter @robertharding.
Concerned about COVID-19?
Sign up now to get the most recent coronavirus headlines and other important local and national news sent to your email inbox daily.