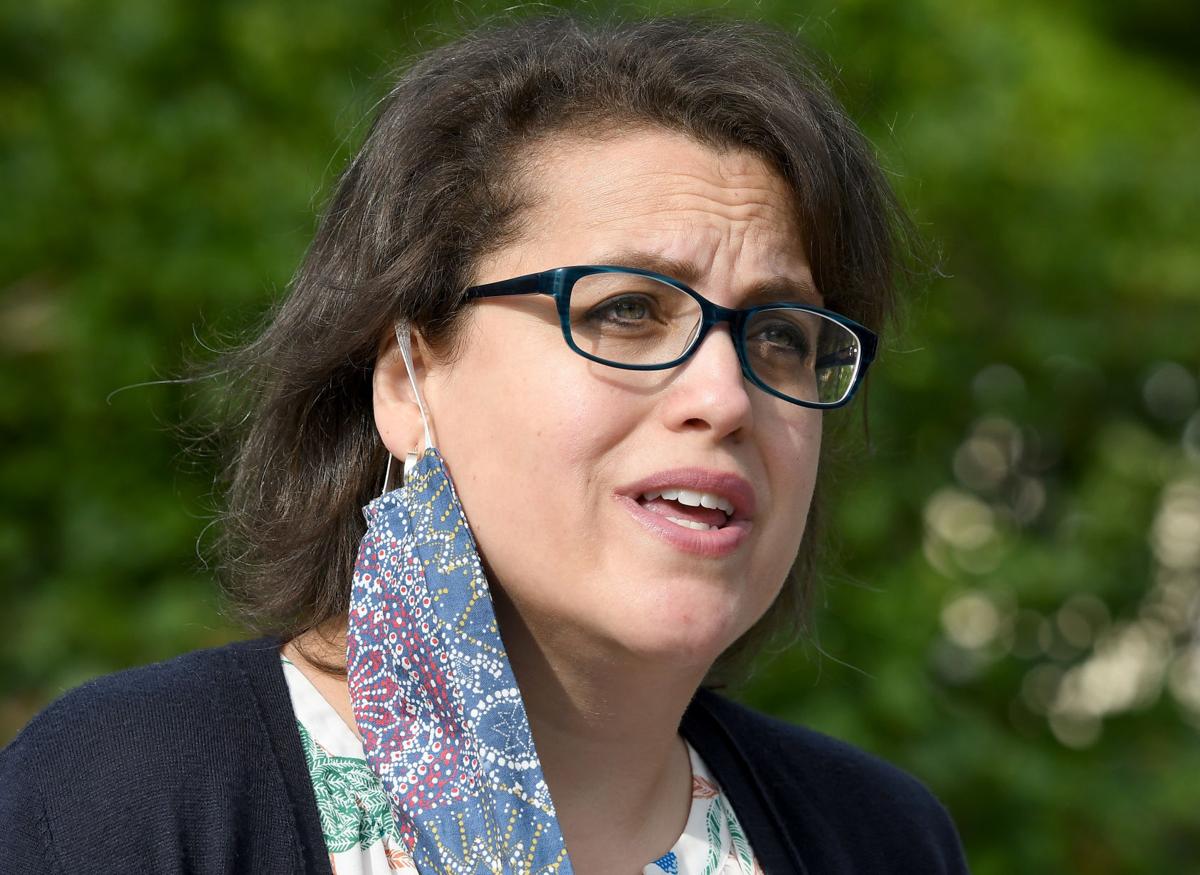 Democratic candidate Dana Balter blasted Republican U.S. Rep. John Katko after his latest campaign ad claims Balter supports the release of violent criminals into communities. 
The ad seeks to raise the state's bail reform law as an issue in the 24th Congressional District race. Balter has said she supports it because of the economic inequities in the bail system. She noted that defendants who couldn't afford bail were kept in jail, while others held on the same charges were released because they could post bail. 
The state's bail reform law eliminates cash bail for many misdemeanor and nonviolent felony offenses. Violent felonies are still considered bail-eligible offenses. There were more crimes added to the bail-eligible list when the law was amended earlier this year. 
Katko, a former federal prosecutor, has criticized the state law. He agrees the bail system needed to be changed but believes the state went too far. He thinks the law puts communities at risk. 
That opinion is the basis of the Katko campaign's latest TV ad. The narrator of the ad states, "Do you support releasing violent criminals into our streets? Dana Balter does. Balter calls it bail reform, but it releases dangerous criminals." 
Balter released a statement Wednesday calling it "absurd" that the Katko campaign would suggest she supports the release of violent criminals. She reiterated her opposition to allowing violent criminals to be released. 
"Yet again, John Katko is deliberately distorting the truth and stoking fear to mislead voters," Balter said. "He is running a campaign straight out of Trump's playbook — not surprising given his full-throated endorsement of the president." 
In previous interviews and statements, Katko has said that the state's bail reform law should be an issue in the 24th district race because a similar plan could be adopted at the federal level. There have been federal proposals to eliminate cash bail, but none of the bills have advanced in Congress. 
Katko's latest ad does criticize the House Democrats' COVID-19 relief proposal — his campaign labels it the "Balter-Pelosi plan" even though Balter didn't have a role in drafting it — because of two provisions in the legislation. One would allow for the release of certain inmates to prevent the spread of COVID-19 in federal prisons, while the other would provide temporary protections for undocumented immigrants who are employed as essential workers. 
When the House passed the Democratic COVID-19 relief bill, named the HEROES Act, Katko voted against the proposal. He later said it was because of "poison pills" in the bill. The poison pills he described were the release of federal inmates and the temporary protections for undocumented immigrants who are essential workers, which his campaign characterized as preventing the "deportation of criminals." 
The COVID-19 relief bill proposed by Democrats contains several other key provisions, including nearly $1 trillion in state and local government aid, an extension of enhanced jobless benefits for millions of unemployed workers and another round of stimulus checks. 
"It's no wonder that John Katko is afraid to have an honest discussion of the issues we're facing given that he voted against extending unemployment benefits, against hazard pay for workers, and against almost a billion dollars in local government relief for NY-24," Balter said. "I believe the voters deserve better."
Politics reporter Robert Harding can be reached at (315) 282-2220 or robert.harding@lee.net. Follow him on Twitter @robertharding.
Get Election 2020 & Politics updates in your inbox!
Keep up on the latest in national and local politics as Election 2020 comes into focus.