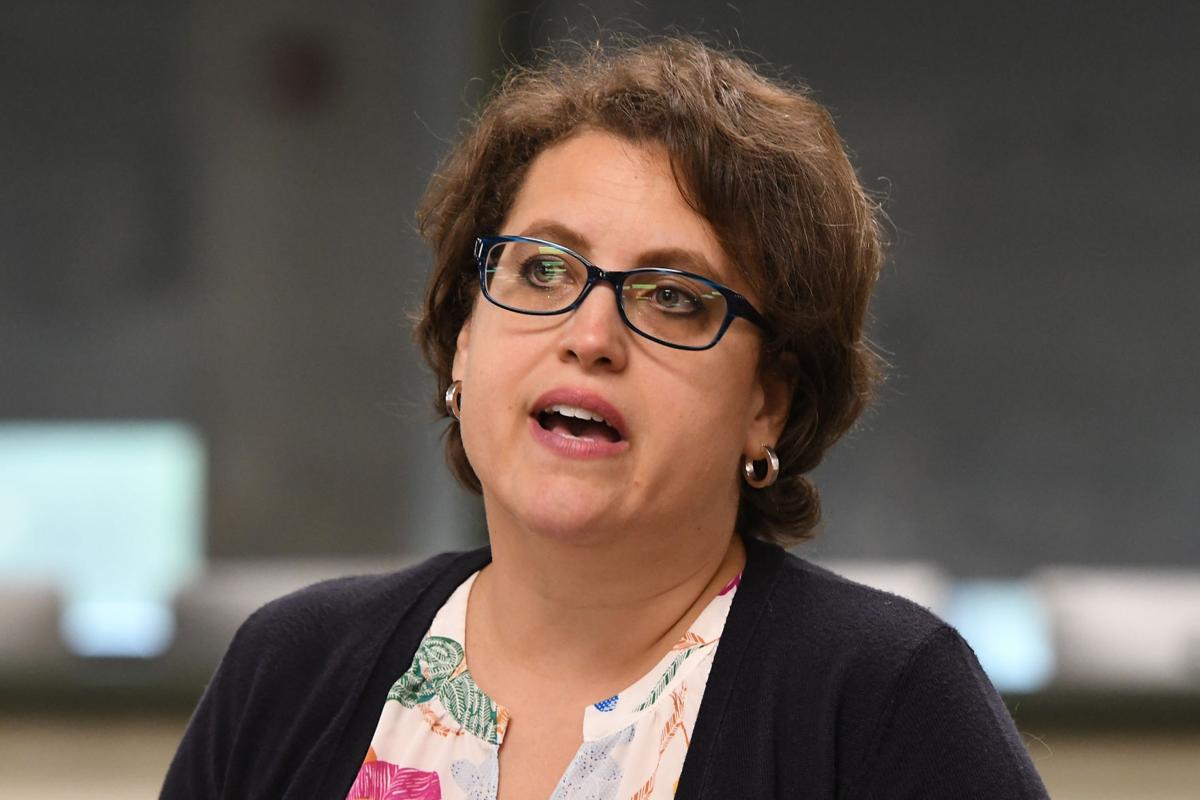 Backed by mostly small-dollar donations, Democratic candidate Dana Balter raised more than $1.3 million for her campaign to unseat Republican U.S. Rep. John Katko in the 24th Congressional District. 
It is the second-highest fundraising total in one quarter for a Syracuse-area congressional candidate, according to Federal Election Commission records. Balter, D-Syracuse, holds the record after raising more than $1.5 million in the third quarter two years ago. 
Balter's campaign said Wednesday that she will report raising $1,358,525 between July 1 and Sept. 30. She out-raised Katko, R-Camillus, by nearly $400,000 in the quarter. The large haul allowed her campaign to fund more than a dozen campaign commercials over the past three months. She has $284,526 cash-on-hand entering the final quarter. 
In the 2020 election cycle, Balter has raised nearly $2.5 million. More than 98% of her total receipts are individual contributions. She has received 32,628 contributions, 92.2% of which were under $200. Nearly all of Balter's donors — 99.9% — haven't given the maximum amount, which is $2,800 for the general election. That means they can continue to contribute to her campaign. 
"I am grateful to each and every person who has helped put our grassroots campaign into a strong position to win," Balter said in a statement. "For far too long, our district has been represented by a man who puts the priorities of special interests and corporate donors above the needs of his constituents. Central and western New Yorkers are ready for a change."
The sum is also an indication of how competitive the race is between Balter and Katko, who is seeking a fourth term in Congress. Katko hasn't reported his fundraising total for the quarter, but it's likely that he set a new personal mark. In 2019, a non-election year, Katko raised $1.5 million, which allowed him to maintain a financial advantage for the general election. 
That edge allowed him to air his first TV ad of the general election shortly after Balter won the Democratic primary election. But unlike in past years, Katko's opponent quickly responded — a sign that Balter had the financial resources to compete. 
Balter's fundraising has helped propel her into the lead in most polls. Internal polling data released by Democratic groups showed that Balter either led Katko by three points or was in a dead heat with the GOP congressman. Another poll released by Balter's campaign found that she led by two points in the district. 
There has been one internal poll released by Republicans and it showed that Katko was up by 11 points. That appears to be an outlier since other internal polls that have been released, along with the lone public poll, have shown it's a single-digit race. The Siena College/Syracuse.com poll found Balter leading Katko in a head-to-head matchup by three points, 45 to 42%. When Working Families Party candidate Steve Williams is included in the question, Balter maintains a two-point lead, 42 to 40%. 
"Given the findings from the recent Siena College poll, the support we're seeing across the district, and John Katko's continued allegiance to (President Donald Trump), we feel confident about our ability to flip this seat," Balter said. 
The polling, along with other factors, has helped change how the race is viewed by political forecasters. Politico, a national publication, moved the 24th district race to a "toss-up" in September. Two other forecasters, Cook Political Report and Larry Sabato's Crystal Ball, change their ratings to a toss-up last week. 
Katko has held the seat since winning by a 20-point margin in 2014. He was reelected in 2016 and 2018. In the race two years ago, he defeated Balter by five percentage points.
Politics reporter Robert Harding can be reached at (315) 282-2220 or robert.harding@lee.net. Follow him on Twitter @robertharding.