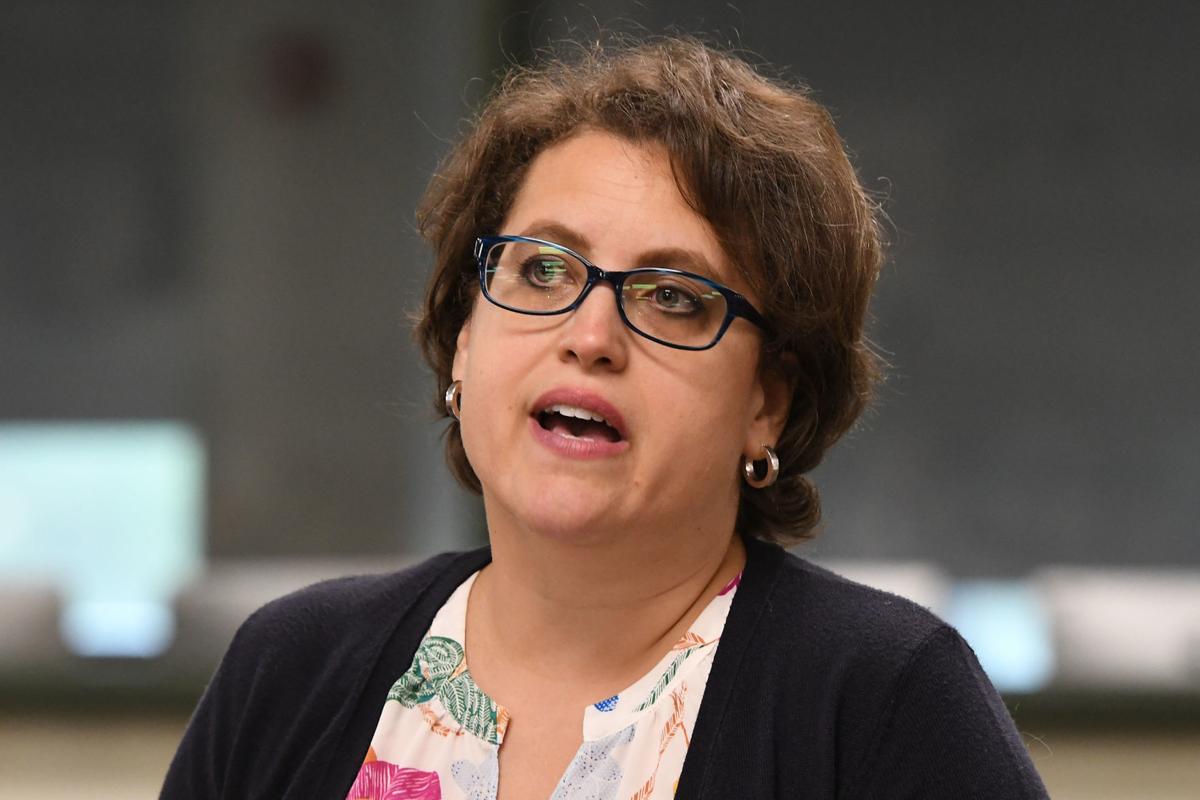 A week after six local Indivisible groups endorsed Dana Balter to challenge Republican U.S. Rep. John Katko in the 24th Congressional District race, the national organization announced it's backing her again. 
Indivisible, which formed in late 2016 to oppose President Donald Trump's agenda, included Balter, D-Syracuse, in its second round of 2020 congressional endorsements. Balter is one of five Democratic candidates who received the national group's support. 
It's the second time Balter has been endorsed by the national Indivisible group. When she ran for Congress in 2018, she was supported by Indivisible. 
"If 2021 is truly to be the beginning of major reform in America, we need candidates unafraid to fight for the change we desperately need," said Lucy Solomon, Indivisible's political director. "The candidates we are endorsing today will help accomplish that vision we see for the future and for that reason we will work tirelessly to help them get to Congress." 
You have free articles remaining.
Candidates must complete a three-step process to earn the national endorsement. The candidates, according to Indivisible, "must have a strong progressive platform aligned with our movement's values and the enthusiastic support of informed energized voters in their district." 
Last week, Balter was endorsed by six Indivisible-aligned groups in the 24th district. The groups include Indivisible Cayuga, Indivisible Salt City, Indivisible Syracuse and We the People of Oswego Indivisible. 
In an interview Thursday, Balter said she's grateful for the local and national support. 
"It makes me feel like we are doing this the right way," she continued. "That our talk about the kind of politics that we want to build, about putting power in the hands of the people and listening to the voices of the people is not just talk, but is in fact really what we're doing." 
Balter is one of three candidates vying for the Democratic nomination in the 24th district. The other Democrats are Francis Conole and Roger Misso. They are hoping to challenge Katko, R-Camillus, who is seeking a fourth term in Congress. 
Online producer Robert Harding can be reached at (315) 282-2220 or robert.harding@lee.net. Follow him on Twitter @robertharding.