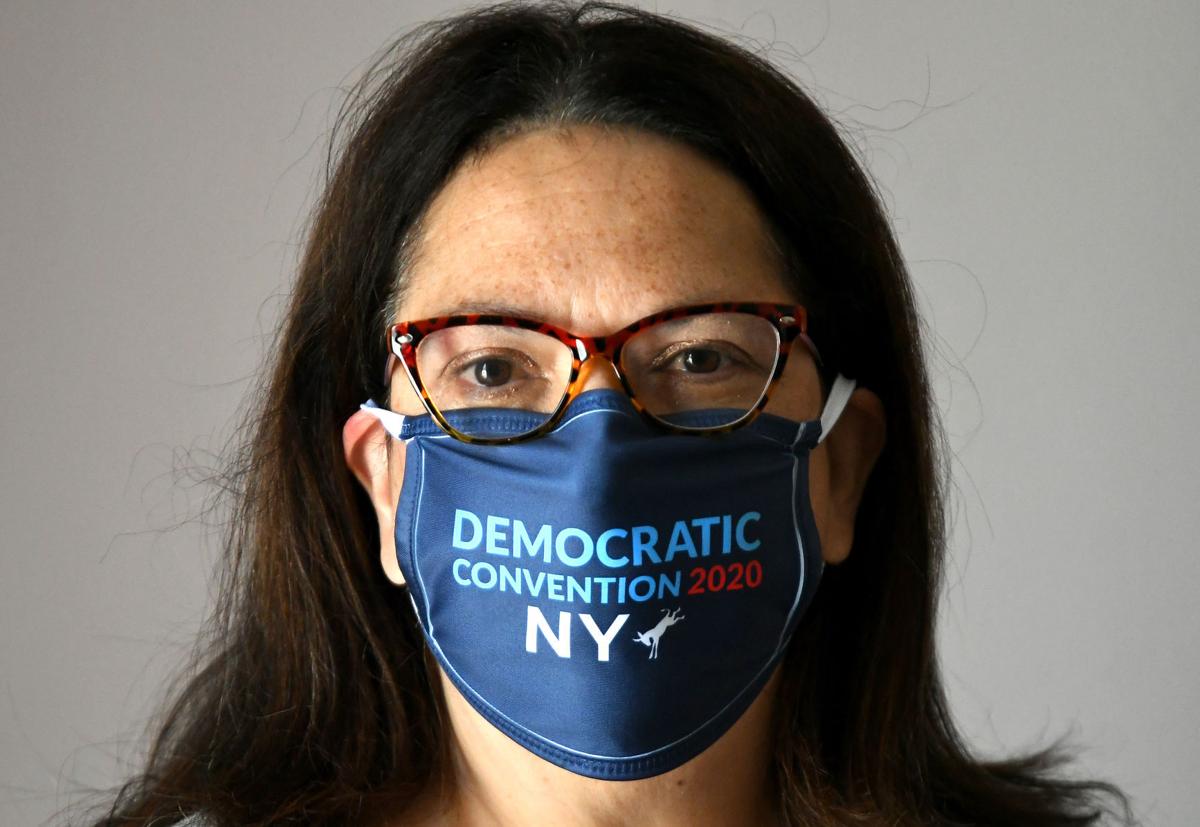 Dia Carabajal is the front-runner to be elected Cayuga County Democratic chair when the committee meets next week to choose a new leader. 
Carabajal confirmed during an interview with The Citizen Tuesday that she is vying to become chair of the local Democratic committee. If elected, she will succeed Ian Phillips, who has been chair since 2015. He announced last week that he will step down at the committee's upcoming meeting on June 15. 
After Phillips' announcement, Carabajal sent an email to committee members stating her intention to be a candidate for chair. In the email that was provided to The Citizen, she lauded Phillips for his leadership of the party and highlighted her experience. 
Carabajal is a former Auburn school board member and city councilor. In 2015, the year she was elected to serve on the Auburn City Council, she joined the Cayuga County Democratic Committee. 
While her political experience is important, Carabajal also believes she would bring administrative abilities to the volunteer, unpaid position. Through her past experiences in government, she knows how to run meetings and develop plans to achieve certain goals. 
Carabajal plans to continue what Phillips started for the committee, which has had success in local elections. Carabajal was part of that successful 2015 election for Cayuga County Democrats, who won city council and county Legislature seats. 
"Ian and I have had a good working relationship and certainly that transition period, should it occur, will be a good working relationship," she said. 
McKeon has strong Democratic credentials. In addition to his father's experience, his brother, Brian, has been a longtime aide and adviser to Biden. Another brother, Michael, was a city judge. 
But Carabajal has an advantage in the race. She believes it's important that she has been serving on the committee — McKeon isn't a member — and she's built a network in Cayuga and surrounding counties. 
When she was a state Assembly candidate last year, she met county and town chairs in Chenango, Cortland and Onondaga counties. That could be an important asset for her if she's elected chair because she can work with other party leaders on federal- and state-level races that affect the county. 
"That greater networking will be helpful in the process because the Democratic chair is not only the administrator of the Democratic committee but also is the person that's going to interact with that greater system of what is the Democratic Party," Carabajal said. 
Politics reporter Robert Harding can be reached at (315) 282-2220 or robert.harding@lee.net. Follow him on Twitter @robertharding.