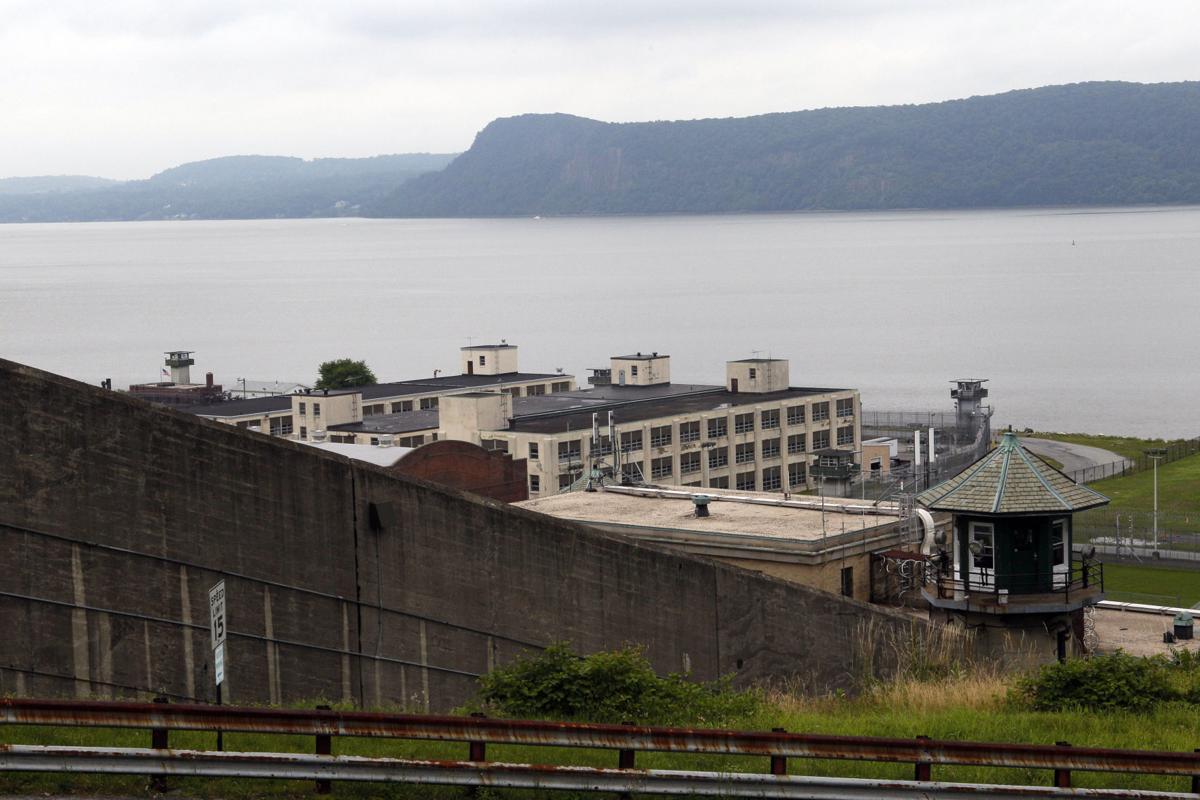 Incarcerated individuals in 22 of New York's 52 correctional facilities have tested positive for the coronavirus, according to new data provided by the state Department of Corrections and Community Supervision. 
Fishkill Correctional Facility, a medium-security prison in Dutchess County, has 46 confirmed COVID-19 cases — the most in any DOCCS facility. Sing Sing Correctional Facility, a maximum-security prison in Westchester County, has 44 inmates who've tested positive for the virus. 
Both prisons also have the most recoveries among inmates, with 14 at Sing Sing and 10 at Fishkill. 
Wende Correctional Facility, a maximum-security prison in the Buffalo area, has 23 confirmed cases. A former Auburn Correctional Facility inmate who was transferred to Wende was one of the early COVID-19 cases in the state prison system.
DOCCS on Monday reported that there are more than 1,000 cases in its prisons and parole system. There are 794 employees, 211 inmates and 32 paroles who have tested positive for COVID-19. Ten deaths — one employee, five inmates and four parolees — have been reported. 
Until Monday, DOCCS didn't disclose how many cases were in each correctional facility. Gov. Andrew Cuomo was asked why the statistics weren't available. Secretary to the Governor Melissa DeRosa said they have been briefed on the data and would review whether it should be released. 
DOCCS posted a breakdown on its website showing the number of cases involving inmates at the 52 correctional facilities. 
There aren't confirmed cases at the two state prisons in Cayuga County, Auburn Correctional Facility and Cayuga Correctional Facility. Auburn has two inmates who tested negative for COVID-19. One Cayuga inmate has been tested. The result is pending. 
DOCCS took precautions before COVID-19 was present in the prisons. Visitors are banned and inmate transfers, with few exceptions, are suspended. Correction and parole officers are required to wear masks while on duty. Inmates can use state-issued handkerchiefs as face coverings. 
The state has taken action to release some inmates who are at risk of serious illness if they contract the virus. DeRosa said last week that inmates ages 55 and older who didn't commit a violent felony or sex offense and who have less than 90 days remaining in their sentence are eligible for early release. There are approximately 200 inmates who could be released from prison. 
Inmate advocacy groups have pushed for more releases, especially for those who have chronic health conditions and are at a higher risk of serious illness. 
In a joint statement, the Release Aging People in Prison Campaign, Parole Preparation Project, #HALTsolitary Campaign, VOCAL-NY, Worth Rises and Jim Owles Liberal Democratic Club criticized the state for testing a small number of inmates. The data showed that less than 1% of inmates statewide have been tested for the coronavirus. 
"This information provides further proof that Governor Cuomo does not care about the lives of incarcerated people," the groups stated. "If he did, then he would test every single person in prison and answer the nation's call for him to grant broad clemencies to incarcerated New Yorkers, especially those who are vulnerable to the virus." 
Politics reporter Robert Harding can be reached at (315) 282-2220 or robert.harding@lee.net. Follow him on Twitter @robertharding.
Concerned about COVID-19?
Sign up now to get the most recent coronavirus headlines and other important local and national news sent to your email inbox daily.