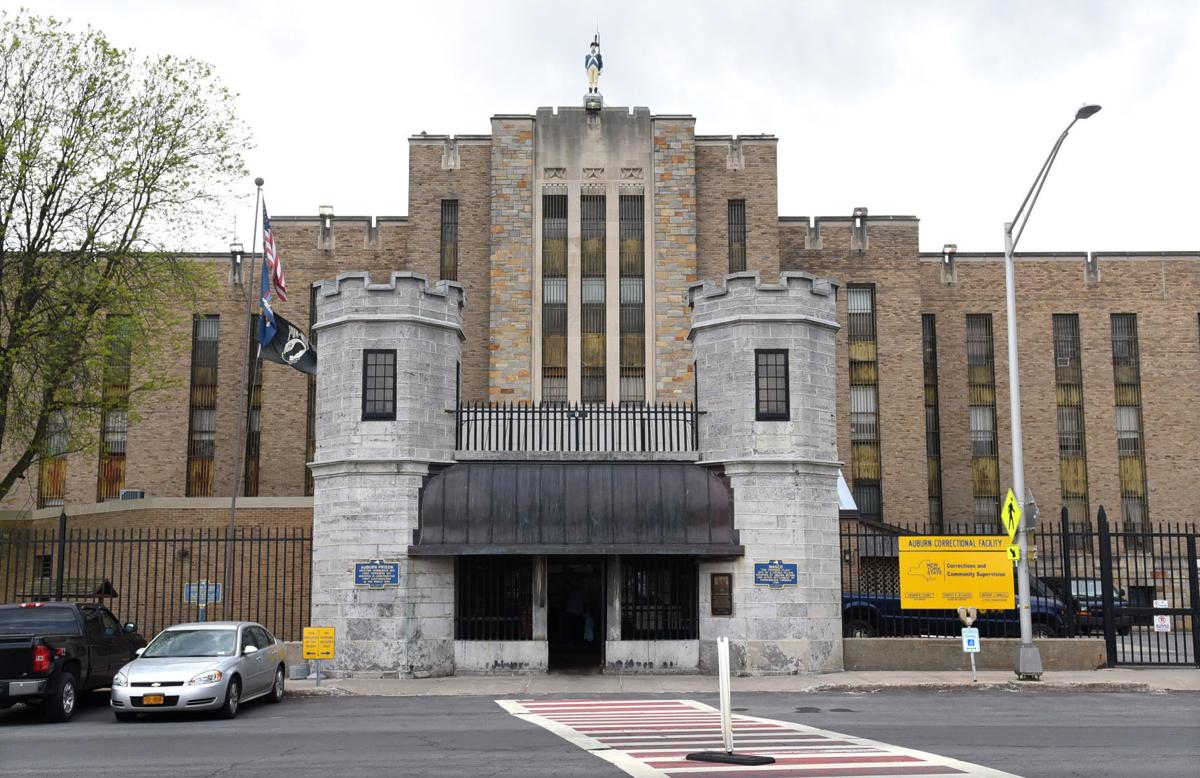 The state Department of Corrections and Community Supervision has suspended visitation at its 52 correctional facilities in New York due to the novel coronavirus outbreak. 
DOCCS said the policy will take effect at 5 p.m. Saturday. Visitation will be suspended until April 11. 
The suspension of the visitation policy also applies to family reunion programs. Meetings between incarcerated individuals and their attorneys will continue as "non-contact" visits. 
"The department's greatest concern is the safety and well-being of our employees and individuals within our care, custody and supervision, particularly during this developing public health emergency," the agency said in a statement. "To that end, the department must swiftly impose restrictions and precautions to prevent additional spread of infectious viral transmission of COVID-19 in both correctional facilities and the community writ large." 
Before the announcement, DOCCS screened visitors for the novel coronavirus at its correctional facilities. Visitors were asked if they had any symptoms of the virus — a cough, fever or trouble breathing — or if they had recently visited a high-risk country, such as China, Italy or South Korea. 
On Friday, the New York State Correctional Officers and Police Benevolent Association — the union representing the state's corrections officers — called on DOCCS to temporarily ban visitors from state prisons. 
Several groups, including advocates for incarcerated individuals, criticized the ban on visitation at state prisons. In a joint statement, the coalition expressed outrage that "the only two actions (Gov. Andrew Cuomo) has taken for incarcerated people since the outbreak of the coronavirus are forcing incarcerated people to make hand sanitizer for slave wages and keeping families apart with a blanket ban on visiting through April 11." 
The groups want Cuomo to grant clemency to incarcerated individuals who are vulnerable to contracting the coronavirus, including older inmates and those with compromised immune systems, and ensure that all in prisons have access to cleaning and disinfecting supplies. 
"The reality is that staff cycling in and out of the facility present risks comparable to those posed by visitors and we have heard no plans to even screen them," the groups said. "Visits serve as a lifeline to incarcerated people and their families. Banning visits must be an absolute last resort. Any visit ban should be routinely reevaluated and visiting should be reinstated as soon as public health and safety standards permit." 
With the suspension of visitation for the next month, DOCCS said it will provide incarcerated individuals with five free stamps per week for letters, two free secure messages per week on their electronic tablets and one free phone call per week. 
The novel coronavirus continues to spread in New York. Cuomo said Saturday that there are 613 confirmed cases in New York. There are at least 117 people hospitalized after contracting the virus. 
Cuomo also announced the first coronavirus-related death in New York. An 82-year-old New York City woman, who had an underlying health condition, died Friday. She had been hospitalized since March 3 and tested positive for COVID-19. 
Politics reporter Robert Harding can be reached at (315) 282-2220 or robert.harding@lee.net. Follow him on Twitter @robertharding.