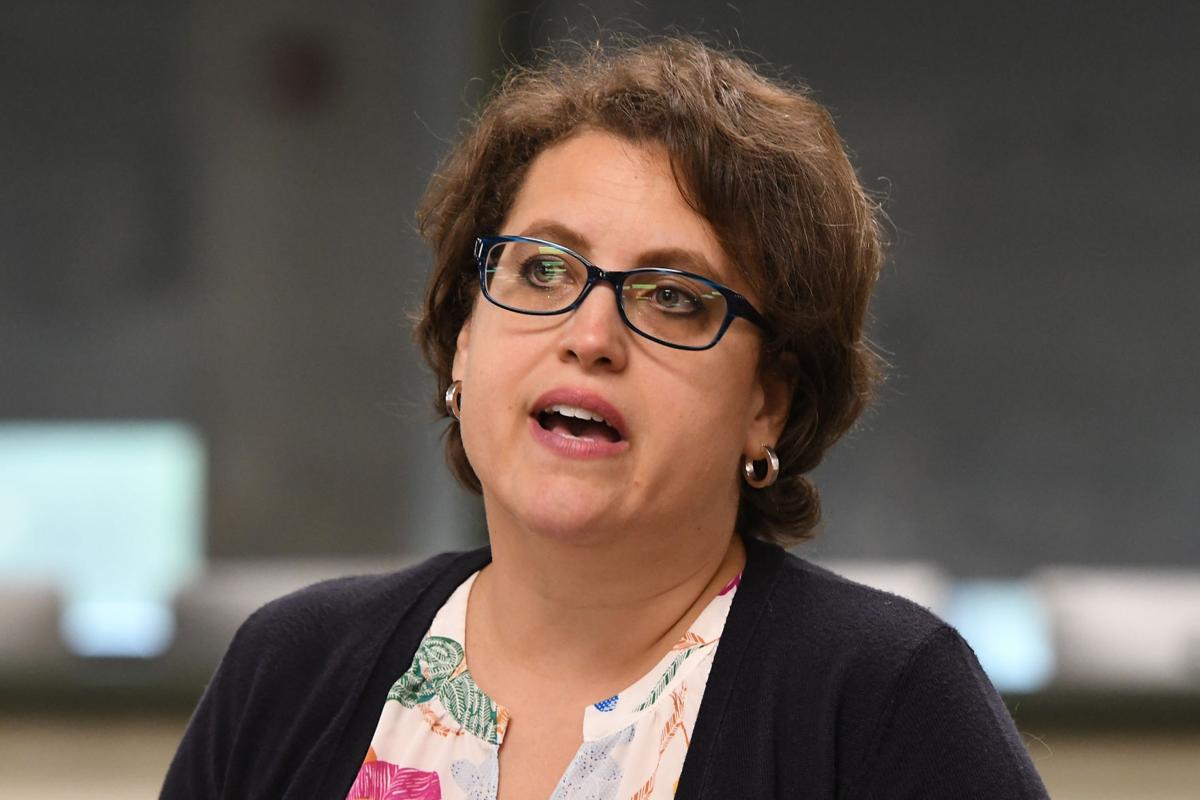 Two national groups that are focused on campaign finance reform and voting rights endorsed Democratic candidate Dana Balter in New York's 24th Congressional District race. 
End Citizens United and Let America Vote, which merged in January, announced their support of Balter, D-Syracuse, more than a week before the June 23 primary election. Balter and Francis Conole are vying for the Democratic nomination to challenge Republican U.S. Rep. John Katko. 
The organizations advocate for two issues that are key components of Balter's platform. End Citizens United aims to achieve campaign finance reform and overturn the Supreme Court's Citizens United ruling. The court's decision in 2010 allows corporations, unions and other groups to spend unlimited amounts of money on campaign ads in support or opposition of candidates. 
End Citizens United has more than 4 million members, including 9,100 in the 24th district. 
Let America Vote seeks to expand voting rights and fight voter suppression. It was founded by Jason Kander, who served as Missouri's secretary of state, in 2017. 
Tiffany Muller, president of End Citizens United and Let America Vote, said Friday that Balter is "committed to unrigging the broken system in Washington on behalf of New Yorkers." 
"Unlike Rep. John Katko, who has taken over $1.3 million in corporate PAC contributions over the course of his career, Dana knows that progress on critical issues impacting New York families, like expanding access to affordable health care, isn't possible without comprehensive reform," Muller added. "We're proud to endorse Dana Balter, and we look forward to helping her win." 
When Balter ran for Congress in 2018, she unveiled a reform agenda that detailed her support for overturning the Supreme Court's Citizens United decision and the creation of a voluntary public financing system. In that election and the 2020 race, she pledged to not accept donations from corporate PACs. 
Balter has said that if she's elected to Congress, her top priority will be getting big money out of politics. 
"It's time we root out government corruption and put power back into the hands of the people," Balter said. "In our current political system, big money special interests have an outsized influence and override the interests of central and western New Yorkers. That's why I've rejected both corporate PAC and federal lobbyist money in my campaign, and why I support critical reform legislation like the DISCLOSE Act and Honest Ads Act." 
The DISCLOSE Act would increase disclosure of campaign spending. One of the bill's chief provisions is requiring corporations, unions, super PACs and other organizations to disclose election expenditures of at least $10,000 within a 24-hour period. The Honest Ads Act would apply disclosure rules in place for radio and television commercials to online advertising. 
End Citizens United and Let America Vote join several national organizations in supporting Balter's campaign. End Citizens United was among the groups mentioned in a mailer sent by Conole's campaign that falsely claimed a handful of national entities were refusing to endorse Balter. 
Since that mailer was sent to Democratic voters in the district, two of those groups — End Citizens United and Planned Parenthood — have endorsed Balter for Congress. 
The endorsements cap off a big week for Balter. Her campaign finance report showed she outraised Conole in the pre-primary period. And a poll released by her campaign found that she has a 29-point lead, 60 to 31%, in the Democratic primary. 
Early voting begins Saturday in the 24th district. It will continue through Sunday, June 21. Primary election day is Tuesday, June 23. 
Politics reporter Robert Harding can be reached at (315) 282-2220 or robert.harding@lee.net. Follow him on Twitter @robertharding.
Get Government & Politics updates in your inbox!
Stay up-to-date on the latest in local and national government and political topics with our newsletter.