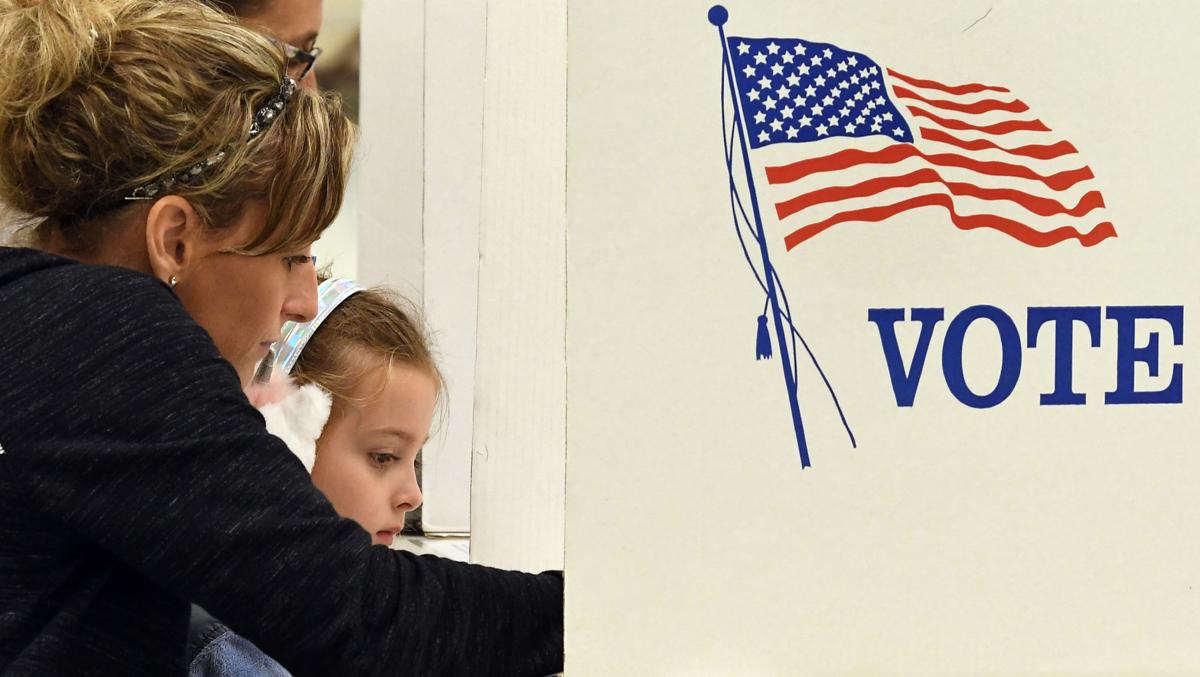 New York's junior senator and a law enforcement union endorsed in the 126th Assembly District, while a longtime statewide elected official is taking sides in the 50th state Senate District contest. 
Here is The Citizen's latest election roundup: 
Gillibrand backs Carabajal
U.S. Sen. Kirsten Gillibrand is endorsing Democratic candidate Dia Carabajal in the 126th Assembly District race. 
"Dia has served our community both as an educator, and an elected official," Gillibrand, D-N.Y., said. "She will make a great addition to the Assembly and I look forward to working with her to improve the lives of New Yorkers across central New York." 
Carabajal, a Cayuga Community College professor, is a former Auburn city councilor and school board member. She is running to succeed state Assemblyman Gary Finch, who announced he will not seek reelection this year. Finch served as a state lawmaker for more than two decades. 
Gillibrand has endorsed other candidates vying for congressional and state legislative seats in New York. She is supporting Dana Balter, a Democrat, in the 24th Congressional District. 
"Senator Gillibrand has consistently delivered for central New Yorkers and working families in Washington," Carabajal said. "It's an honor to be endorsed by her and I am proud to have her support." 
Troopers union endorses Lemondes
John Lemondes, the Republican candidate in the 126th Assembly District race, has the support of the Police Benevolent Association of New York State Troopers. 
According to Lemondes' campaign, the union representing more than 6,000 active and retired members noted "the lack of support and trust from state legislators" in its endorsement of the GOP candidate. The campaign added that the union believes "with the help of individuals like Lemondes, they hope to begin to do the good work of coming back together." 
Lemondes, R-LaFayette, says the endorsement means a lot to him. 
"Coming from a background of military service, I get the same sense of camaraderie from police officers that I do from the soldiers I served with," he said. "With the advent of bail reform in New York and the increasingly hostile calls to 'defund the police,' while at the same time refusing to acknowledge the people behind the organization doing the good work of serving their communities, I think it's high time Albany gave way to faces and voices that support law enforcement. And I'm committed to being just one of those many voices going to Albany in January to do so." 
Lemondes is running to represent the 126th district, which includes parts of Cayuga, Chenango, Cortland and Onondaga counties. Carabajal is his opponent in the general election. 
The winner will succeed Finch as the district's representative in the state Assembly. 
Oberacker also wins support of troopers union
Peter Oberacker, who is seeking the 51st state Senate District seat, also has been endorsed by the troopers union. 
The union criticized calls to "defund the police" and the passage of bail reform at the state level. 
"Our members are honored and proud to stand alongside and support Peter Oberacker and he will do for us," said John Clark, second vice president and legislative director for the New York State Troopers PBA. 
Mannion gets DiNapoli's endorsement
New York Comptroller Tom DiNapoli endorsed John Mannion in the 50th state Senate District race last week. 
DiNapoli has served as state comptroller since 2007. He is the first statewide elected official to endorse Mannion, a Democrat, in this central New York state Senate race. 
"As a teacher of more than 20 years and a lifelong central New Yorker, John Mannion's neighbors know that he's the kind of representative we need in Albany — now more than ever," DiNapoli said. "I look forward to working with him next year as we weather the crisis of COVID-19 and begin the work of building an even more vibrant and resilient state in its wake." 
Mannion is running to fill the vacant 50th Senate District seat. The seat has been open since the resignation of Bob Antonacci, who left the Senate at the end of 2019 after being elected to serve as a state Supreme Court judge. 
The race in the 50th pits Mannion against Republican candidate Angi Renna. While Mannion ran for this seat two years ago, Renna is a first-time candidate. 
Politics reporter Robert Harding can be reached at (315) 282-2220 or robert.harding@lee.net. Follow him on Twitter @robertharding.