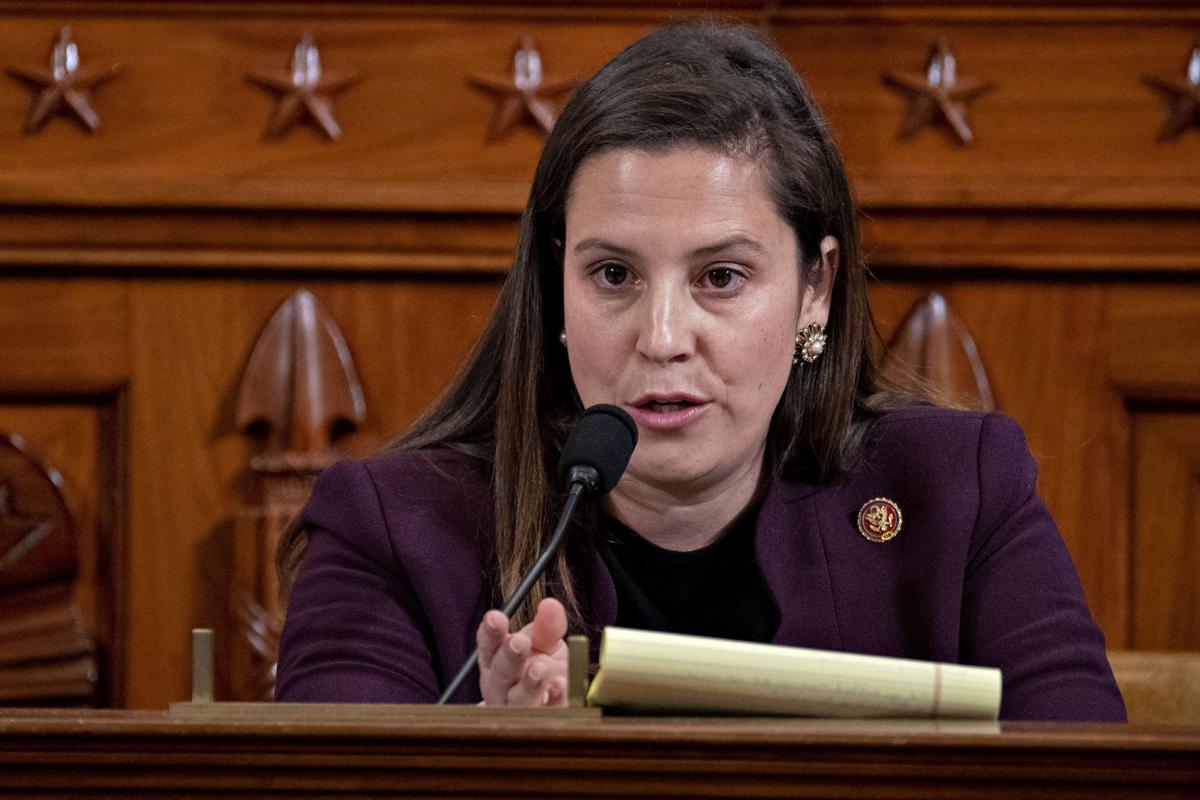 A bill introduced by U.S. Rep. Elise Stefanik would help spouses of military service members during the transition to a new duty station. 
Stefanik's bill would allow military spouses to defer their student loans for 90 days while completing a permanent change of station. There would no interest incurred during the deferment. 
Stefanik, R-Schuylerville, said the measure would provide military families with additional financial protection during moves to new duty stations. 
"Military spouses sacrifice education, job and family stability in order for their service member spouse to courageously serve our country," said Stefanik, a member of the House Armed Services Committee. "These spouses deserve for their sacrifice to be recognized and honored." 
While in Congress, Stefanik has introduced several bills that aim to assist military spouses. In 2018, the House of Representatives passed a bill she sponsored that would allow military spouses to establish the same state of residency as service members. She also authored legislation that would reimburse military spouses for relicensing costs when they relocate to a new station. 
Stefanik represents the 21st Congressional District, which includes Fort Drum, a large Army installation in the North Country. Fort Drum is home to the Army's 10th Mountain Division. 
For the legislation that would provide student loan relief to military spouses, U.S. Rep. Donald Norcross joined Stefanik in co-leading the bill. 
In a statement, Norcross — a New Jersey Democrat — said the bill would help military spouses from his district and those stationed around the world. 
"I appreciate the sacrifices of military spouses who selflessly support our service members every day," Norcross said. "They and their families face unique challenges, such as frequent moves — which a recent survey found can cost military families an average of over $4,800 in out-of-pocket expenses — leading to some financial insecurity. This bipartisan bill recognizes that hardship and eases the burden during these often stressful transitions."
Politics reporter Robert Harding can be reached at (315) 282-2220 or robert.harding@lee.net. Follow him on Twitter @robertharding.
Get Government & Politics updates in your inbox!
Stay up-to-date on the latest in local and national government and political topics with our newsletter.