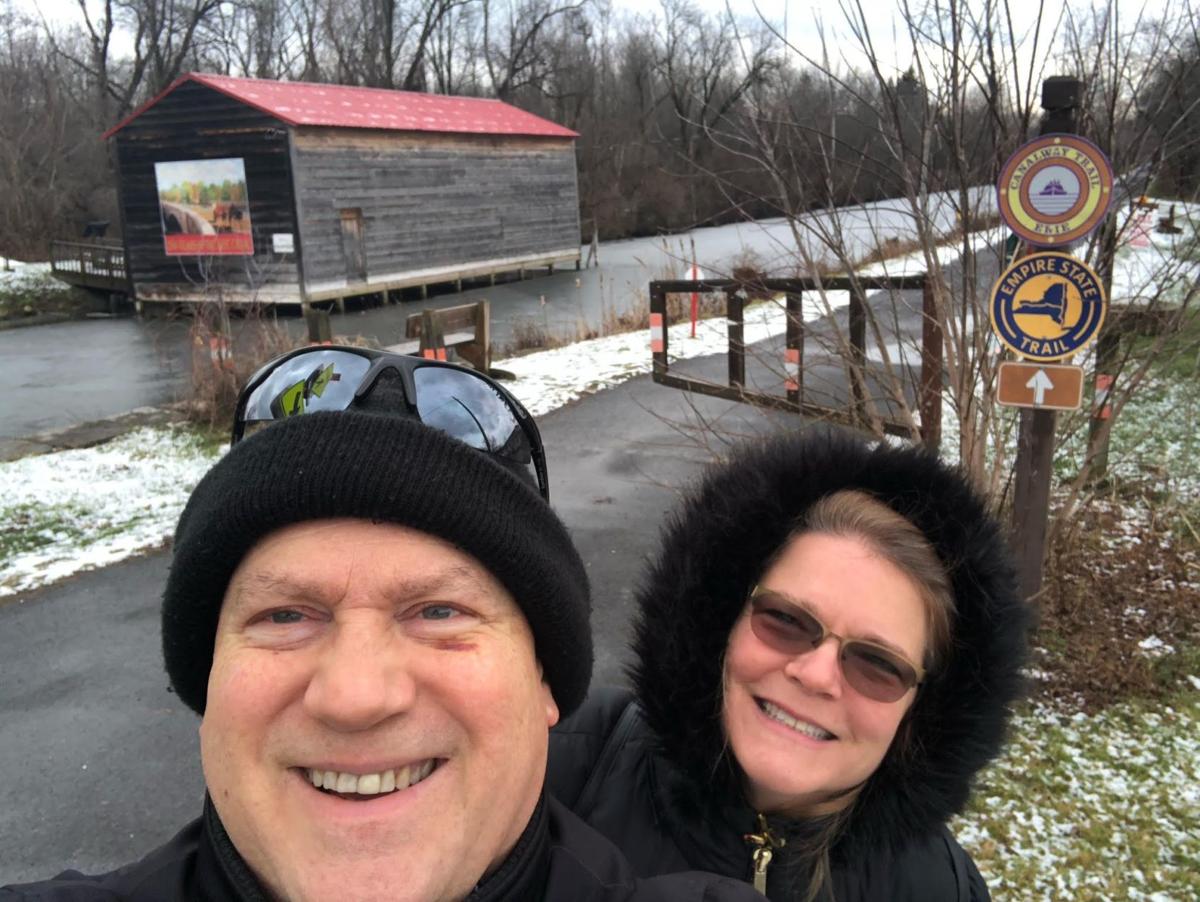 When she worked as a child care provider, Lisa Saunders wasn't aware of cytomegalovirus and how it can affect young children. She's hoping a bill authored by state Sen. John Mannion, who represents Cayuga and Onondaga counties, will raise awareness about the virus. 
Mannion, D-Geddes, has introduced legislation that would require all child care providers in New York to receive training on congenital cytomegalovirus, which can cause birth defects. The training would include information about the "occurrence and transmission" of the virus, according to the bill's text. Participants in the training would learn about how CMV is diagnosed, what preventative measures are available and how the virus is treated.
The bill is named "Elizabeth's law" in honor of Saunders' daughter, who died in 2006. Lisa Saunders and her husband, Jim, live in Baldwinsville. Jim Saunders is an Auburn native. 
The couple has been walking the Erie Canalway Trail to raise CMV awareness. The virus, according to the Centers for Disease Control and Prevention, is common. More than half of U.S. adults have been infected with the virus by age 40, the agency wrote on its website. 
While people who contract the virus don't exhibit symptoms, it can lead to other health problems in babies. The CDC says that one in five babies born with congenital CMV will have long-term health problems. 
Elizabeth Saunders was infected with CMV and had various health issues, including cerebral palsy and seizures — she died after a seizure in 2006. She also had hearing and vision problems, Jim and Lisa Saunders told The Citizen in March. 
Lisa Saunders believes she passed the virus to her daughter. When she was pregnant, she ran a day care at her home and also volunteered in a church nursery. 
"I was a licensed child care provider who learned all kinds of things," Saunders said in an interview with The Citizen Tuesday. "It never told me about my occupational hazard. I didn't learn about that until after (Elizabeth) was born. People who work in child care are at an increased risk of it." 
CMV is recognized as a workplace hazard by the Occupational Safety and Health Administration. OSHA acknowledges that child care workers are at a greater risk of infection. The agency estimates that between 40% and 70% of child care center employees had CMV infections. 
Saunders supports Mannion's bill. She has been contacting various organizations urging them to endorse the legislation. 
"Since these women have to go through training anyway," she said, "I would like them to be trained in their occupational hazard so they can make decisions." 
The bill has been referred to the state Senate Committee on Children and Families. Mannion is a member of the committee. 
"Day care workers are predominantly women, but few know the risks — albeit rare — of working with young children while pregnant," Mannion said. "This bill trains the workers and raises awareness in hope of sparing others from the heartbreak that Elizabeth's family experienced. I believe it will make a real difference for the health and safety of expecting mothers who work in the day care field." 
Politics reporter Robert Harding can be reached at (315) 282-2220 or robert.harding@lee.net. Follow him on Twitter @robertharding.