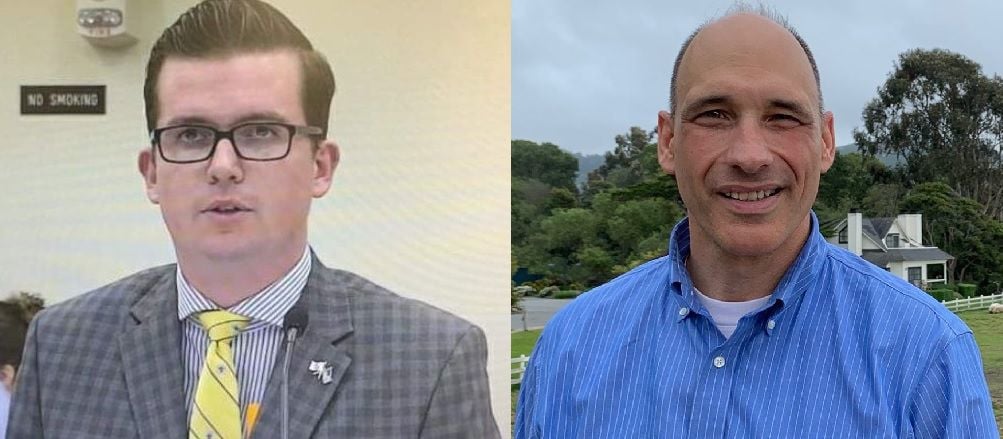 Campaign finance records show Danny Fitzpatrick is outspending John Lemondes by a nearly 3-to-1 margin in the 126th Assembly District Republican primary. 
Fitzpatrick, R-LaFayette, spent $25,550 since late May, according to his 11-day pre-primary filing. Overall, he has spent $40,154 compared to Lemondes' $14,803. 
In the 11-day pre-primary filing, Fitzpatrick reported raising $27,643. He raised $14,035 from individual donors, including $2,500 from his father, Onondaga County District Attorney William Fitzpatrick. 
Fitzpatrick also received $3,000 from Plumbers and Steamfitters Local 267 in Syracuse, $2,500 from the Oneida Indian Nation, $2,500 from his father's campaign committee and $1,000 from Friends of Joanie Mahoney, former Onondaga County Executive Joanie Mahoney's campaign account. 
A majority of Fitzpatrick's campaign cash was spent on advertising. He paid $10,995 to air television commercials and $4,400 on digital ads. 
With more than a week remaining in the primary race, he has $3,204 in the bank. 
Lemondes, R-LaFayette, has largely self-funded his campaign. He loaned his campaign $5,000 after an initial $13,000 investment in April and May. In his 11-day filing, he reported receipts totaling $7,600, most of which was his loan. 
His expenses totaled $11,803, nearly all of which was spent on campaign mailers sent to GOP voters in the 126th district. He spent $9,750 on postage and mailers, but the payee wasn't disclosed. 
While Fitzpatrick has spent more money, Lemondes has a higher cash on hand total — $6,046, according to his filing. 
The primary will decide who succeeds Assemblyman Gary Finch on the Republican line. Finch, R-Springport, announced in February that he is not seeking reelection. 
Lemondes has been endorsed by the Republican, Conservative and Independence parties. He also has the support of various GOP leaders in Cayuga and Onondaga counties, including Finch. 
Fitzpatrick has his share of supporters, too. He has been endorsed by Auburn City Councilor Tim Locastro and Cayuga County Legislator Tim Lattimore. 
The 126th Assembly District includes parts of Cayuga, Chenango, Cortland and Onondaga counties. The primary election is Tuesday, June 23. Early voting began Saturday and will run through Sunday, June 21. 
Politics reporter Robert Harding can be reached at (315) 282-2220 or robert.harding@lee.net. Follow him on Twitter @robertharding.