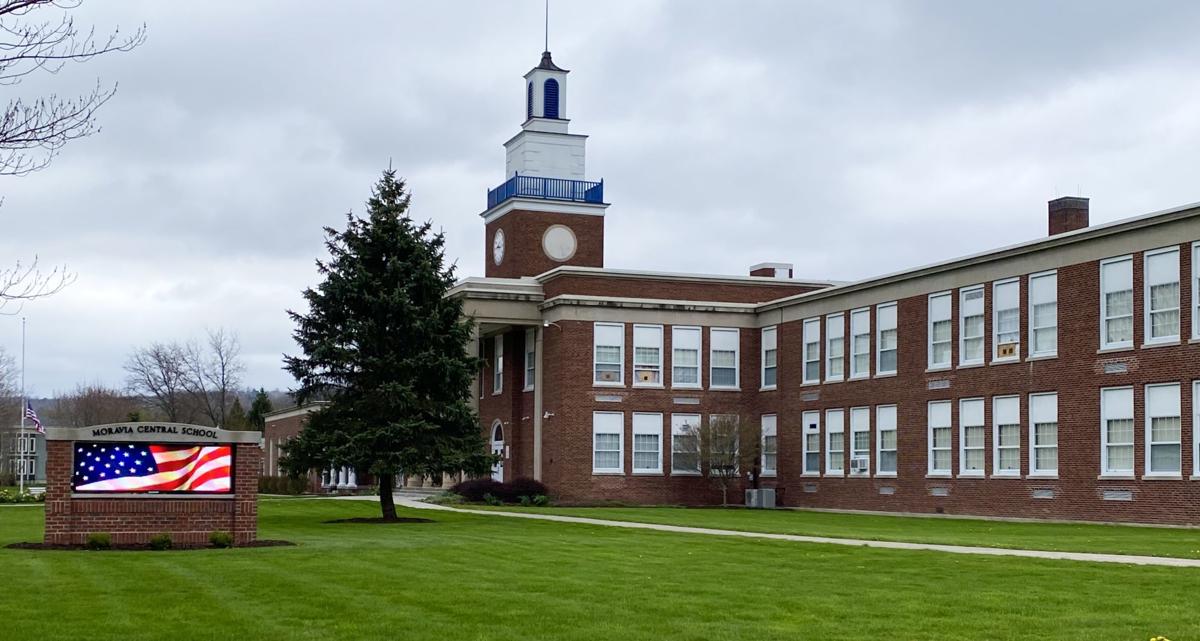 Gov. Andrew Cuomo enlisted the help of the Bill and Melinda Gates Foundation to "reimagine" schools in New York, but the partnership is being panned by a leading teachers union and an education advocacy organization. 
As the COVID-19 pandemic led to school closures across the state, Cuomo views it as an opportunity to consider changes to the education model. Because of the statewide shutdown, many teachers are using distance learning to continue classes. But some students are unable to participate because they lack access to broadband or don't have the equipment to join the sessions. 
Cuomo, who announced the partnership with the Gates Foundation at his briefing Tuesday, acknowledged that New York wasn't prepared to do distance learning on such a large scale. But with several schools continuing lessons online, he thinks it's something to build on for the future. 
As an example, he mentioned that there are classes in which students from different parts of the state could participate in classes with other students, including international pupils. 
"The old model of everybody goes and sits in the classroom and the teacher is in front of that classroom and teaches that class and you do that all across the city, all across the state, all these buildings, all these physical classrooms," he said. "Why, with all the technology you have?" 
It's unknown when schools will reopen in New York. They are closed for the remainder of the academic year, but Cuomo hasn't signaled whether in-person classes will resume for summer school or if students will return to classrooms in the fall. 
Before that reopening, the Bill and Melinda Gates Foundation will develop a blueprint to "reimagine education in the new normal," according to the governor's office. Cuomo outlined seven points that the foundation will examine, including how technology can be used to expand educational opportunities, shared education between schools, providing educators with additional tools to use technology in classes and how classes can resume while social distancing remains in effect. 
There is already resistance to the plan and the foundation's involvement. New York State United Teachers, which represents educators in public schools across the state, prefers a different approach. 
NYSUT President Andy Pallotta believes remote learning will never replace in-person classes and the connections between students and teachers that form in classrooms. Those bonds are a critical part of the learning and teaching process, Pallotta said. 
He also thinks that any discussions about restructuring the educational model should include teachers. 
"If we want to reimagine education, let's start with addressing the need for social workers, mental health counselors, school nurses, enriching arts courses, advanced courses and smaller class sizes in school districts across the state," Pallotta added. "Let's secure the federal funding and new state revenues through taxes on the ultrawealthy that can go toward addressing these needs." 
The Alliance for Quality Education, which has been critical of Cuomo's education policies over the years, slammed the collaboration between the state and the Gates Foundation. 
One of the group's concerns is that this new effort will lead to the privatization of schools. The Gates Foundation has supported private schools across the country. 
Jasmine Gripper, executive director of the Alliance for Quality Education, cited studies that shifting to online-only classes hurts students that require the most help. She also believes that it goes against research that found excessive screen time can be harmful in the development of children. 
"Up-to-date technology is an essential classroom tool, but it will never replace the face-to-face interactions and relationships with caring teachers that form the bedrock of a child's education," Gripper said. 
Cuomo admitted that it will be hard to "change the status quo." With the pandemic leading to discussions about other aspects of society and improvements that need to be made, he thinks education should be a focus. 
"We all learned a lot about how vulnerable we are and how much we have to do," he said. "Let's start talking about really revolutionizing education and it's about time."
Politics reporter Robert Harding can be reached at (315) 282-2220 or robert.harding@lee.net. Follow him on Twitter @robertharding.