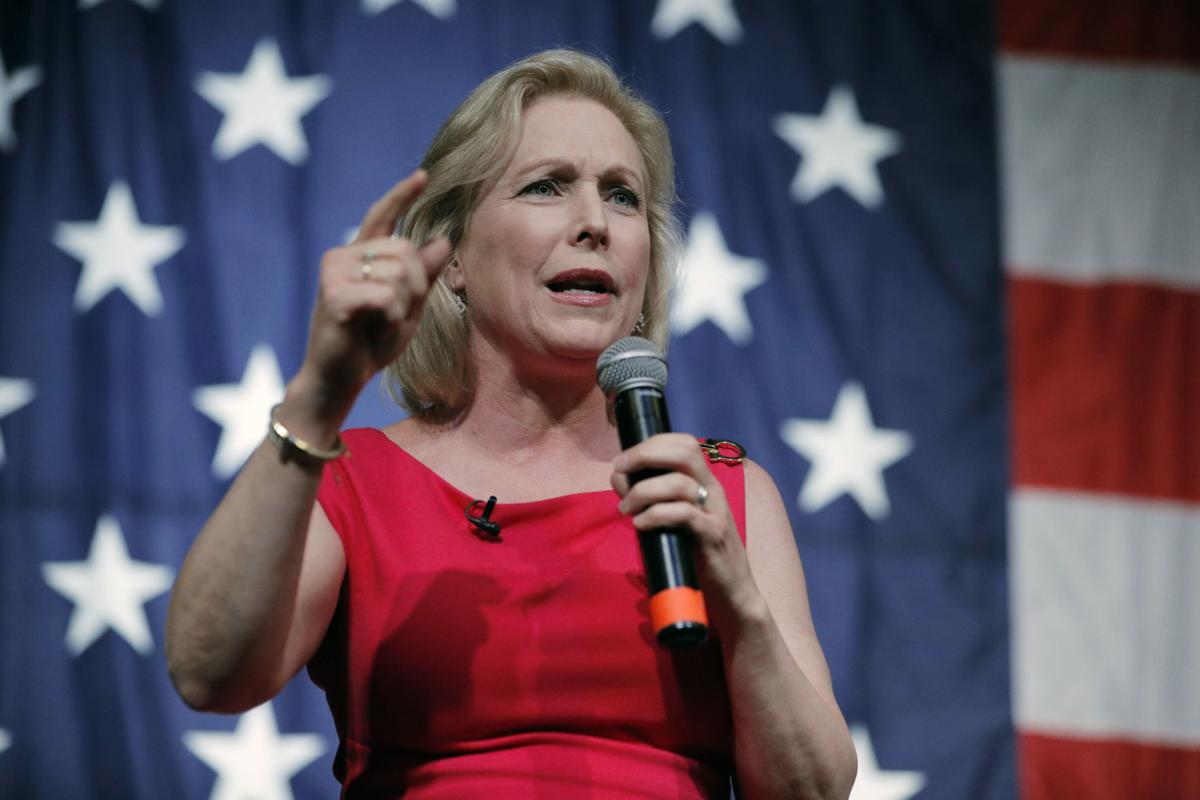 After a spike in drug overdose deaths and suicides during the COVID-19 pandemic, U.S. Sen. Kirsten Gillibrand is requesting billions in funding for a federal agency that aims to prevent and treat mental illnesses and substance abuse disorders. 
Gillibrand, D-N.Y., sent a letter to the leaders of the Senate Health, Education, Labor and Pensions Committee urging them to include $10 billion for the Substance Abuse and Mental Health Services Administration in the next COVID-19 relief bill. 
President Joe Biden and congressional leaders are working on a new $1.9 trillion relief package. Biden has released his proposal, but Congress could add funding for mental health and substance abuse services in the final legislation. 
Half the funding would support the Community Mental Health Services Block Grant program, while the other $5 billion would boost the Substance Abuse Prevent and Treatment Block Grant program. Both programs provide direct aid to states for mental health services and substance abuse treatment. 
"The pandemic has exacerbated New York's addiction crisis and we must do more to address the troubling trend of high rates of mental health and substance use disorders," Gillibrand said in a statement. "Many mental health care and substance use disorder support services are faced with the heavy burden of helping Americans in need with limited resources. Shoring up SAMHSA with robust funding in the next package would ensure resources are available to those recovering from substance use and help save lives."
The surge in mental health crises and substance abuse has been observed nationwide, including in Cayuga County. Dr. Adam Duckett, the county coroner, told The Citizen that drug overdoses and suicides rose in 2020. 
That's a familiar trend. Gillibrand cited the Centers for Disease Control and Prevention, which reported more than 81,000 drug overdose deaths in the U.S. between July 2019 and June 2020. It's the highest number of overdose deaths reported in a 12-month period, according to the senator. 
Mental health is also a concern amid the pandemic. Nearly one-third of Americans said they had symptoms of anxiety or depression. More than 20% of that group said they needed but weren't receiving mental health services. 
"As COVID-19 continues into the new year, we must not lose sight of the addiction and mental health crisis we faced before the onset of the pandemic, and which has only been exacerbated by it," Gillibrand wrote in her letter. "These behavioral and mental health services are crucial to save lives and improve Americans' well-being." 
Politics reporter Robert Harding can be reached at (315) 282-2220 or robert.harding@lee.net. Follow him on Twitter @robertharding.