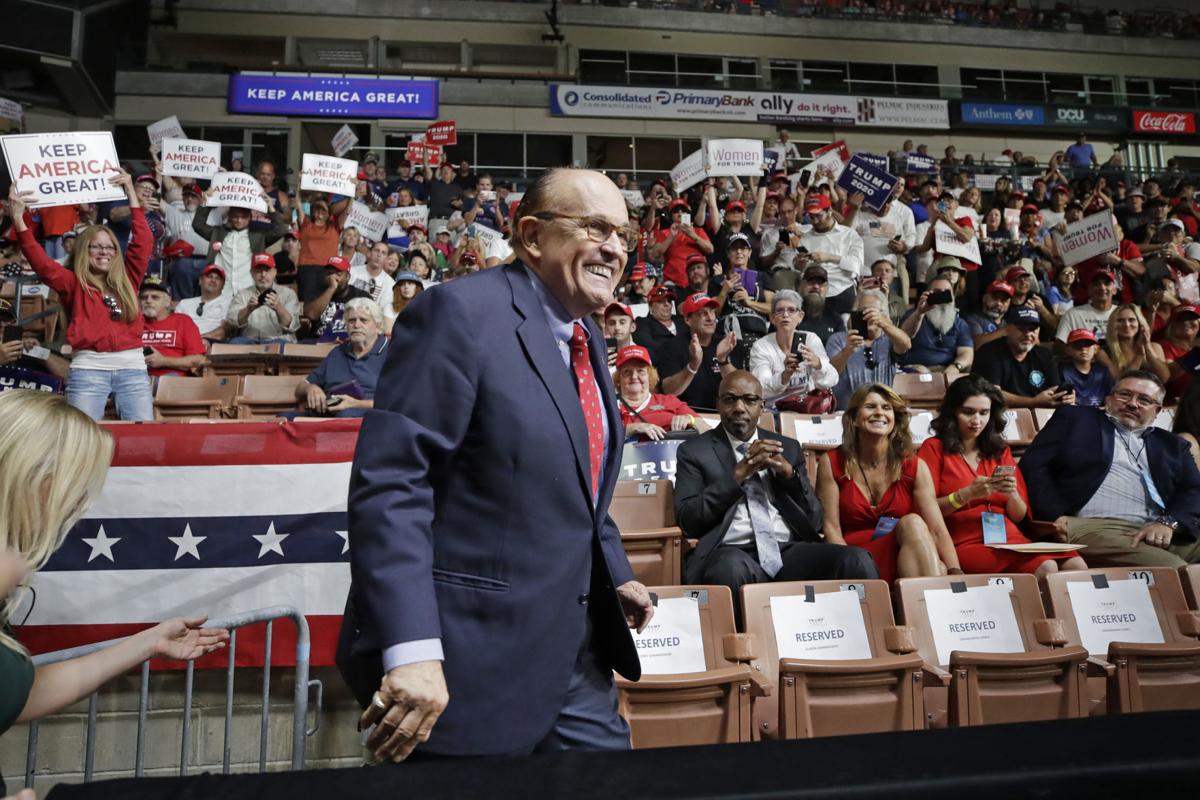 Two weeks before the primary election, Danny Fitzpatrick has won the support of Rudy Giuliani in the 126th Assembly District race. 
Giuliani, a former New York City mayor who was in office when the 9/11 attacks occurred, endorsed Fitzpatrick because of the Republican candidate's stance on New York's bail reform laws. Fitzpatrick has pledged to advocate for the repeal of the bail reform measures if he's elected to the state Assembly. 
When Fitzpatrick announced his candidacy in February, he said one of the priorities of the district is "undoing the disaster that is NYC's 'bail reform.'" 
That emphasis on public safety appeals to Giuliani, whose policies have been credited with reducing the crime rate in New York City. Before he served as mayor, he was a federal prosecutor. 
In a statement, Giuliani criticized the "misguided" bail reform laws that he says "let dangerous criminals back out on the street as soon as they appear in court."
"Danny Fitzpatrick will fight to reverse that trend," Giuliani added. "He is exactly the type of young Republican we need in Albany to stem the tide and fight for the law abiding citizens of the 126th Assembly District." 
Fitzpatrick is one of two Republican candidates in the party's primary election on June 23. The other candidate is John Lemondes, who has the backing of the local GOP, Conservative and Independence parties. On Monday, retiring Assemblyman Gary Finch endorsed Lemondes to be his successor in the state Legislature. 
But Giuliani's endorsement could give Fitzpatrick a major boost among local Republicans. Even though Giuliani has been out of office for nearly two decades, he has remained active in the GOP. He sought the Republican presidential nomination in 2008 and most recently served as President Donald Trump's personal attorney. 
Fitzpatrick is the town supervisor in LaFayette and the son of Onondaga County District Attorney William Fitzpatrick. He has worked as a Republican political consultant during his career and now serves as director of government relations at the Onondaga County Water Authority. 
Republican voters in the 126th district, which includes parts of Cayuga, Chenango, Cortland and Onondaga counties, will decide whether Fitzpatrick or Lemondes will be the party's nominee. There's a possibility that the primary could set up a three-way race in November. 
If Fitzpatrick wins the primary, he will have the Republican line. Lemondes will remain on the Conservative and Independence lines. Dia Carabajal, a former Auburn city councilor, is the Democratic nominee. 
In-person voting begins Saturday, June 13. The early voting period runs through Sunday, June 21. Election Day is Tuesday, June 23. 
Politics reporter Robert Harding can be reached at (315) 282-2220 or robert.harding@lee.net. Follow him on Twitter @robertharding.
Get Government & Politics updates in your inbox!
Stay up-to-date on the latest in local and national government and political topics with our newsletter.