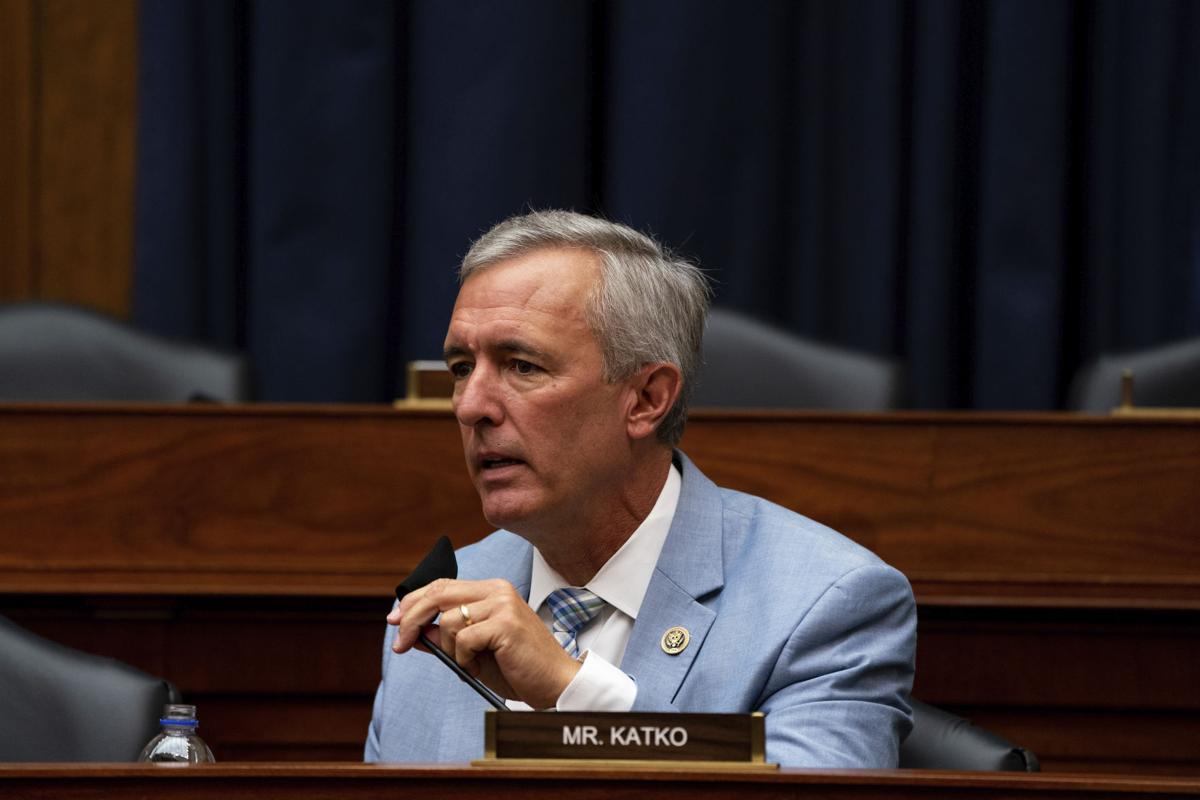 For Republican U.S. Rep. John Katko, there could be political consequences for voting to impeach GOP President Donald Trump. 
Katko was the first Republican to announce that he would vote to impeach Trump for inciting an insurrection and his role in the Jan. 6 attack at the Capitol. Nine other Republicans joined him in supporting the article of impeachment against Trump. He is the only New York GOP member who voted to impeach the president. 
Before and after the vote, local Republican Party leaders and the state Conservative Party expressed disappointment with Katko's decision. In a tweet, the Conservative Party said the vote is "ill-informed." 
"It will do nothing to end the national divide and will likely further aggravate it," the party added. 
As Donald Trump emerged as the front-runner for the Republican nomination in 2016, U.S. Rep.…
David Pappert, who chairs the Cayuga County Conservative Party, shared a similar stance held by the state party. 
"This politically motivated action will serve no purpose except to further divide our country, which is already in need of healing," Pappert said. "Initiating a 'snap' impeachment, with no due process, and no meaningful endgame will set a precedent that both political parties will now adopt, to our country's detriment." 
The Conservative Party is a minor party in New York, but it's been an important ballot line for GOP candidates. Katko has been endorsed by the Conservative Party in each of his four congressional elections. He received 21,062 votes on the Conservative line in the 2020 election. 
Within Katko's own party, two county chairs in the 24th Congressional District said they aren't happy with his impeachment vote. Cayuga County Republican Chairwoman Roberta Massarini said Wednesday that she feels "just as strong as the Conservatives" and that she is "highly disappointed" with Katko. 
"I think that voters in his district, many of them have a Republican philosophy like Trump does," she said. "Even though I condemn what happened at the Capitol last week, up here I think that Katko's supporters are highly disappointed in impeaching the president."
Massarini revealed that the county GOP's executive committee will meet Thursday. Katko, she said, plans on explaining his vote to the committee. 
As for whether the Cayuga County Republicans would withdraw their support of Katko, Massarini said that's for the committee to decide. 
Fred Beardsley, who chairs the Oswego County Republican Committee, said he thinks Katko's impeachment vote was "a very poor choice." But he thinks it's too early to determine whether Katko will lose the support of the county GOP. 
"There's a lot more story to unravel here," he said. "For this aspect, there's no question about it. Not only am I not happy about it, I've received a respectable amount of phone calls already." 
Katko was elected to a fourth term in Congress in November. He received 53% of the vote to defeat Democratic challenger Dana Balter. 
He hasn't announced whether he will run again in 2022, but he has previously said that he would serve 12 years (six terms) in Congress. 
Politics reporter Robert Harding can be reached at (315) 282-2220 or robert.harding@lee.net. Follow him on Twitter @robertharding.