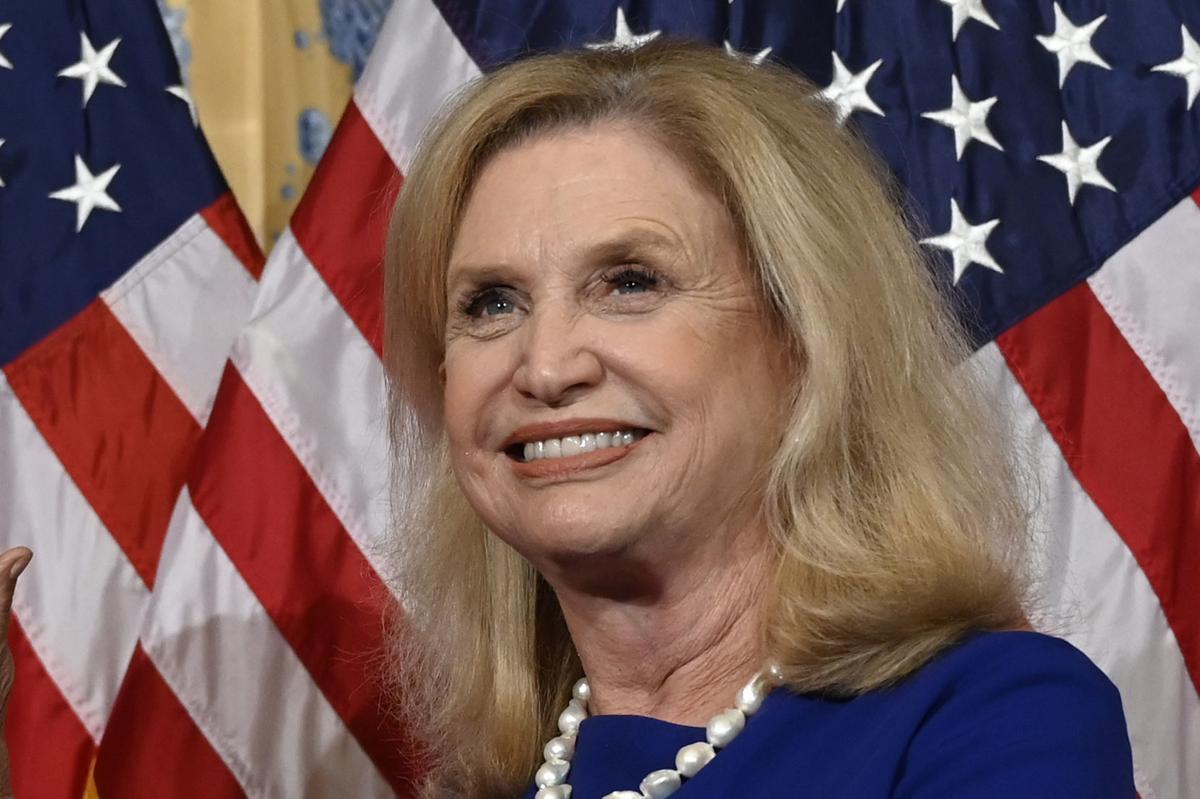 Congress is closer to approving a plan that would create a women's history museum in Washington, D.C. 
The House of Representatives on Tuesday passed legislation to establish the museum within the Smithsonian Institution. A council would be formed to make recommendations to the Smithsonian's Board of Regents regarding the planning, designation and construction of the museum. 
A site for the museum will be selected by the board. Priority will be given to a site that is "on or near the National Mall" where other Smithsonian museums are located. 
The House passed the legislation by a 374-37 vote. It was cosponsored by 293 members — 233 Democrats and 60 Republicans. 
U.S. Rep. Carolyn Maloney, a New York Democrat, was the lead sponsor of the bill. She partnered with U.S. Rep. Brian Fitzpatrick, a Republican, and Democratic U.S. Reps. Brenda Lawrence and Eleanor Holmes Norton to introduce the measure. 
"For too long, women's history has been left out of the telling of our nation's history," the members said in a joint statement. "Today, the House of Representatives took an important first step to change that. Women are part of every American moment, and their contributions should be recognized and celebrated." 
The Smithsonian oversees 23 sites, including several popular D.C. attractions. The most recent addition is the National Museum of African American History and Culture, which opened in 2016 on the National Mall near the Washington Monument. 
There isn't a women's history museum. There are several sites across the country that celebrate women, including the Women's Rights National Historical Park and National Women's Hall of Fame in Seneca Falls. 
Supporters are hopeful that the bill can clear Congress. The Senate version of the bill was introduced by U.S. Sens. Susan Collins and Dianne Feinstein. The cosponsors include U.S. Sen. Amy Klobuchar, a Democratic presidential candidate. 
Collins, R-Maine, and Feinstein, D-California, said in a joint statement that the establishment of a national women's history museum is "long overdue." 
"Our legislation would dedicate a museum to women's history, helping to ensure that future generations understand what we owe to those extraordinary women who have helped build and advance our country," the senators said. 
Online producer Robert Harding can be reached at (315) 282-2220 or robert.harding@lee.net. Follow him on Twitter @robertharding.
Get Election 2020 & Politics updates in your inbox!
Keep up on the latest in national and local politics as Election 2020 comes into focus.