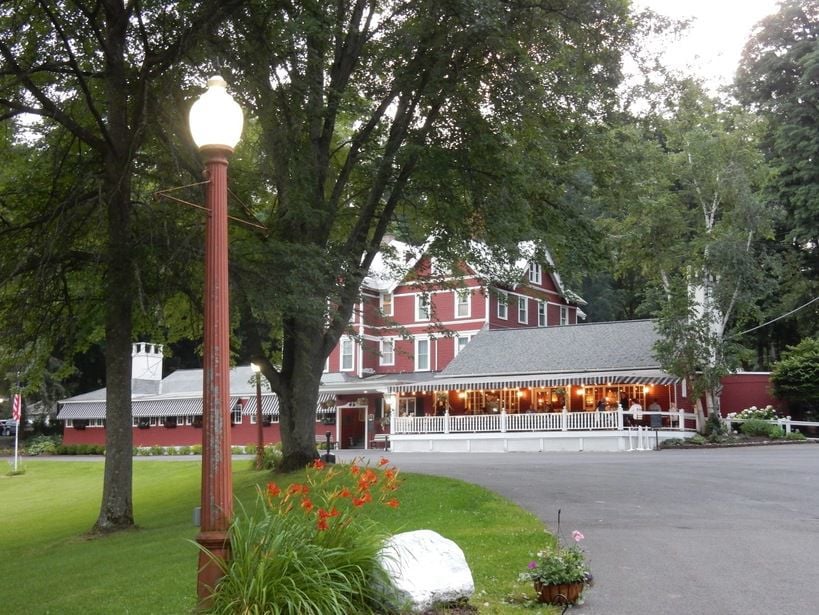 U.S. Rep. John Katko believes the $669 billion Paycheck Protection Program has a major role in the economic recovery, but he acknowledged that improvements are needed to help businesses maximize the benefits of the loans. 
The House of Representatives on Thursday passed legislation that aims to change some of the terms of the program to help businesses over a longer period of time. Under the program's initial rules, businesses would have the PPP loans forgiven if they use the funds within an eight-week period. The forgiveness period would be extended to 24 weeks if the new legislation receives final approval. 
That provision would help Springside Inn in Fleming. During a Facebook Live discussion hosted by Katko, Sean Lattimore, who owns the inn, said Springside received a PPP loan. But he wasn't sure how to use the funds because the inn wasn't open. 
"We had to carefully bring people back and try to hold on to some of the money," he said. Springside Inn used a portion of the funds for utilities, according to Lattimore. 
"But now as our business is beginning to ramp back up, we'll be able to spread that out a little bit more and bring employees back to work and actually have work for them." 
There are other ways the bill, which Katko cosponsored, would improve the Paycheck Protection Program. It increases to 40% the amount of loan funds that can be used for fixed costs and it allows businesses to receive full payroll tax deferments even if they are receiving PPP loans. 
Katko said the measure also provides "safe harbor" for businesses that are having difficulty meeting the payroll requirements by the June 30 deadline. 
The legislation is needed, Katko explained, because many businesses were uncertain whether they could meet the guidelines for the loan. 
"We learned from that uncertainty that we needed to tweak it," Katko said. 
With passage in the House, the bill must be approved by the Senate. It's unknown whether the Senate will consider the measure. There is a different bill in the works in the Senate that may include some of the same provisions. 
The improvements, according to Katko, will help small businesses face "new and evolving challenges." 
"The PPP has offered small businesses an important lifeline, enabling millions of businesses to remain afloat during this crisis," he said. "To ensure this program is accessible and responsive to the needs of central New York small businesses, we need the Senate to swiftly take up and pass the Paycheck Protection Program Flexibility Act." 
Politics reporter Robert Harding can be reached at (315) 282-2220 or robert.harding@lee.net. Follow him on Twitter @robertharding.
Concerned about COVID-19?
Sign up now to get the most recent coronavirus headlines and other important local and national news sent to your email inbox daily.