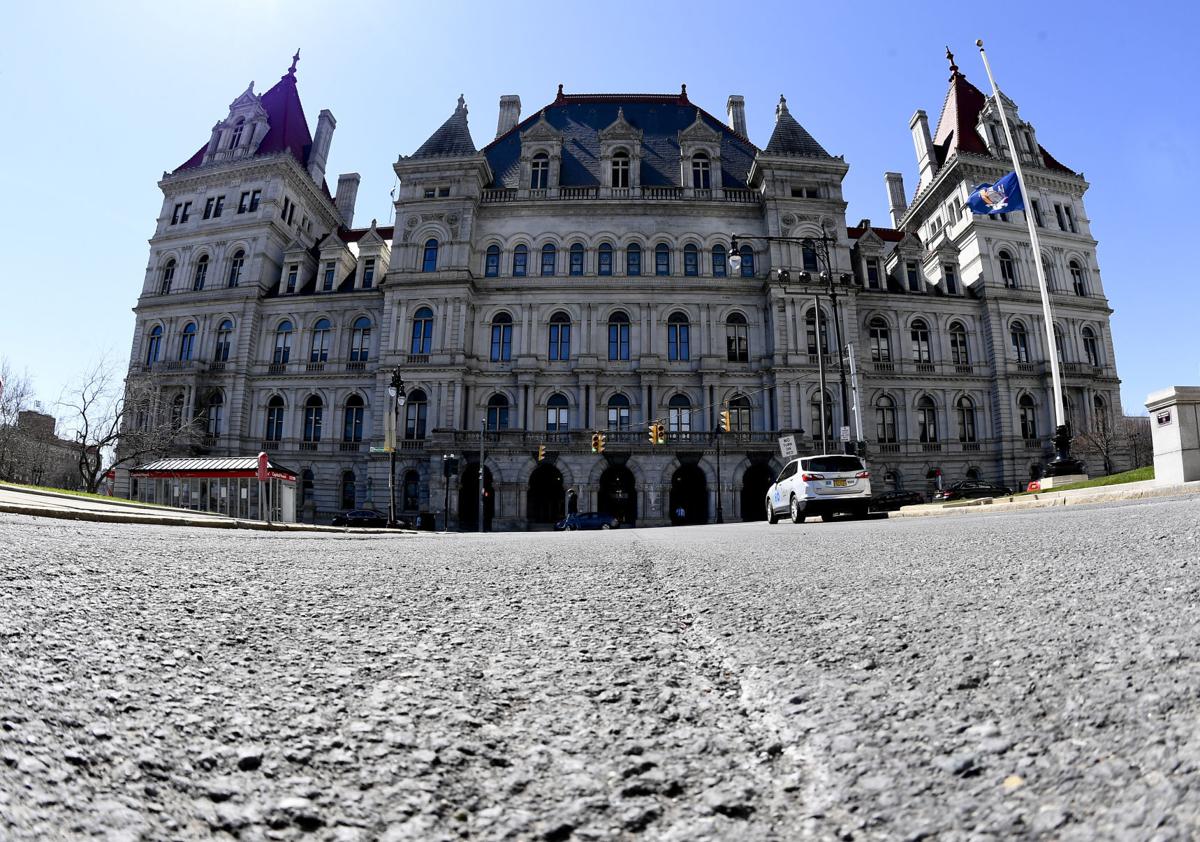 After the state Legislature passed the bill Tuesday, Gov. Andrew Cuomo has signed the measure making New York the 16th state to legalize marijuana. 
The Marijuana Regulation and Taxation Act passed largely along party lines in the state Assembly and Senate. It passed in the Senate by a 40-23 vote. The unofficial tally in the Assembly was 100-49. 
The major provisions of the bill include the establishment of the state Office of Cannabis Management, which would regulate recreational marijuana, and the creation of licenses for marijuana distributors and producers. There would be a 9% state tax and an additional 4% local tax on marijuana.
From the local tax revenues, 75% would go to the host municipality and 25% would go to the county. The state tax revenues would be placed in a cannabis revenue fund, with 40% of the money supporting education, another 40% for community grants and the remaining 20% for drug treatment and a public education fund. 
It's estimated that marijuana legalization could generate up to $350 million in annual revenue. 
Local governments — cities, towns and villages — could opt out of allowing on-site consumption licenses or dispensaries with the passage of a local law by Dec. 31, 2021. However, that would not affect the legalization of adult-use marijuana. 
Automatic expungement or resentencing would be available for anyone with a previous marijuana conviction. A research study would examine how to detect whether someone is impaired by marijuana while driving. Marijuana use by drivers is prohibited. 
Four of Cayuga County's five state representatives opposed the marijuana legalization bill. State Sens. Pam Helming and Peter Oberacker voted against it in the Senate, while Assembly members John Lemondes and Brian Manktelow opposed it in their chamber. 
Lemondes, who operates a farm in Onondaga County, expressed concerns about how marijuana legalization would affect agriculture. He thinks it will increase business costs in New York, including the costs of labor for farmers. He also believes farmworkers may shift to marijuana operations, which will limit the labor available for other farms. 
He also worries about workplace safety and how marijuana use could lead to more on-the-job accidents. 
"As a parent, as a father, as a husband, as a business owner, I don't want impairment on my operation in my business," Lemondes, R-LaFayette, said. "I don't think any other businesses do either." 
Manktelow, R-Lyons, raised other questions about the bill during the Assembly floor debate. Even though a version of the bill has been introduced over the years, he criticized Democrats for not working with Republicans to draft the legislation. 
If Democrats worked with Republicans, Manktelow thinks they could've avoided the disagreements during the debate. 
"It's going to change the landscape of New York state," he said. "It's going to change the landscape of who we are, what we're up against and who we represent." 
Not all of the state lawmakers representing Cayuga County opposed the bill. State Sen. John Mannion, a Democrat, voted for the bill on Tuesday. 
When he campaigned for the 50th Senate District seat last year, Mannion said he supported marijuana legalization as a potential source of revenue for the state, which has to close a $15 billion budget deficit. 
Now that the state Legislature has passed the marijuana legalization bill, Mannion thinks it could be a model for other states. 
"It's clear we have struck the right balance of allowing for safe and responsible adult consumption while starting to address the longstanding racial inequities that marijuana enforcement has caused communities of color," he said. "Marijuana is already prevalent, unregulated and easily accessible. Many New Yorkers travel to neighboring states where it is already legal. 
"This new industry will be an economic driver for New York with the potential for significant job creation. The revenue for the state will be billions of dollars in the years ahead — and that will mean more money for schools, drug treatment efforts, and central New York communities." 
The bill was sent to Cuomo shortly after its passage. Cuomo's office announced Wednesday that he had signed the legislation. 
Some of the provisions, such as the automatic expungement of marijuana-related convictions, take effect immediately. But it could be up to two years before there are retail sales of recreational marijuana. 
Politics reporter Robert Harding can be reached at (315) 282-2220 or robert.harding@lee.net. Follow him on Twitter @robertharding.