If Democrats get their way, there will be a much friendlier congressional district for them in central New York. 
The 10-member New York Independent Redistricting Commission could not reach a consensus on one set of proposed maps, so it released competing proposals — one uses names, while the other uses letters. Those identifiers seek to conceal what's obvious: The partisan divide in redrawing congressional district lines. 
The Democratic proposal would create new a district that includes Auburn and the southern part of Cayuga County. It would stretch south to Cortland and Ithaca, and east to Syracuse and Utica.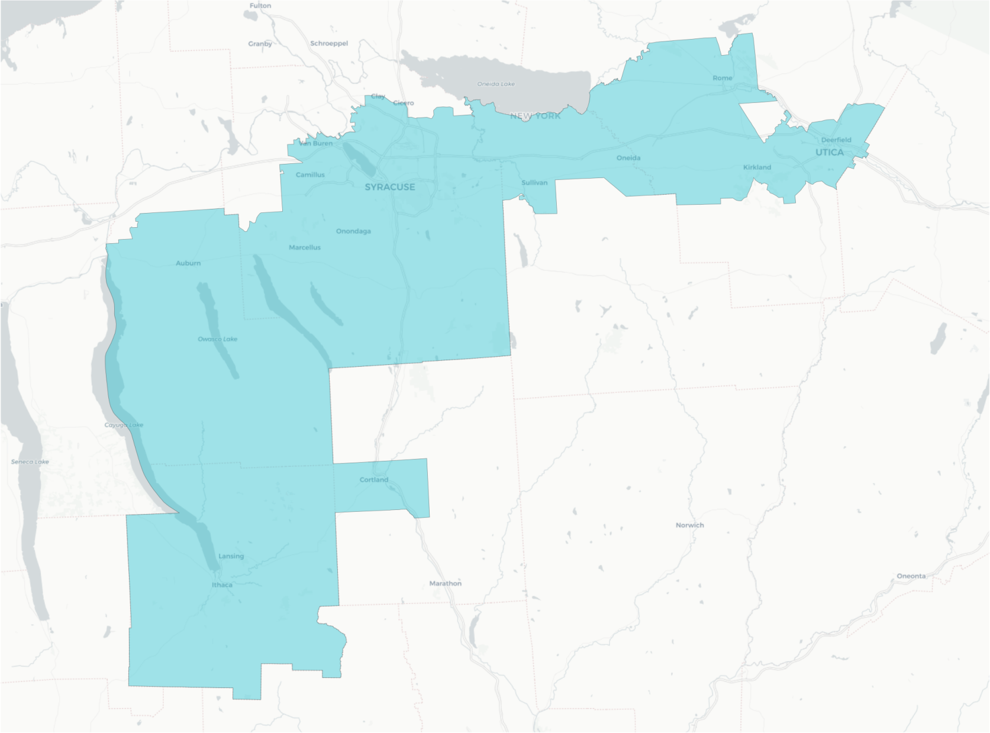 Such a district would give Democrats a massive electoral advantage. It would also pit U.S. Reps. John Katko and Claudia Tenney, both Republicans, against each other. Katko, R-Camillus, and Tenney, R-New Hartford, live within the proposed district. President Donald Trump has said he would support Tenney over Katko in a GOP primary if both members of Congress end up in the same district. 
The Democratic commissioners also proposed a geographically large district that would extend from the Pennsylvania border north to Lake Ontario and east to parts of the Mohawk Valley. The district would include the cities of Canandaigua, Corning, Elmira, Fulton, Geneva and Hornell. The northern towns in Cayuga County would be part of this district.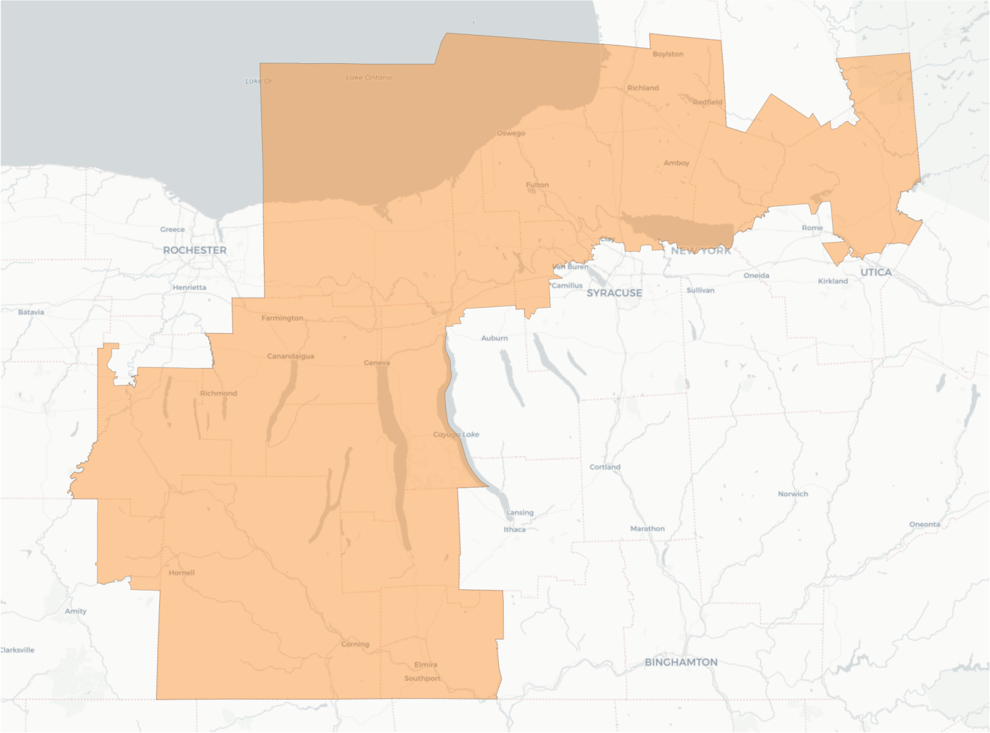 Republicans countered with a proposal that would maintain much of the existing 24th Congressional District, which includes all of Cayuga, Onondaga and Wayne counties, and adding all or parts of Chenango, Cortland, Madison, Oneida and Tompkins counties. While it's a geographically compact district, it would also help Republicans erase the Democrats' current enrollment advantage.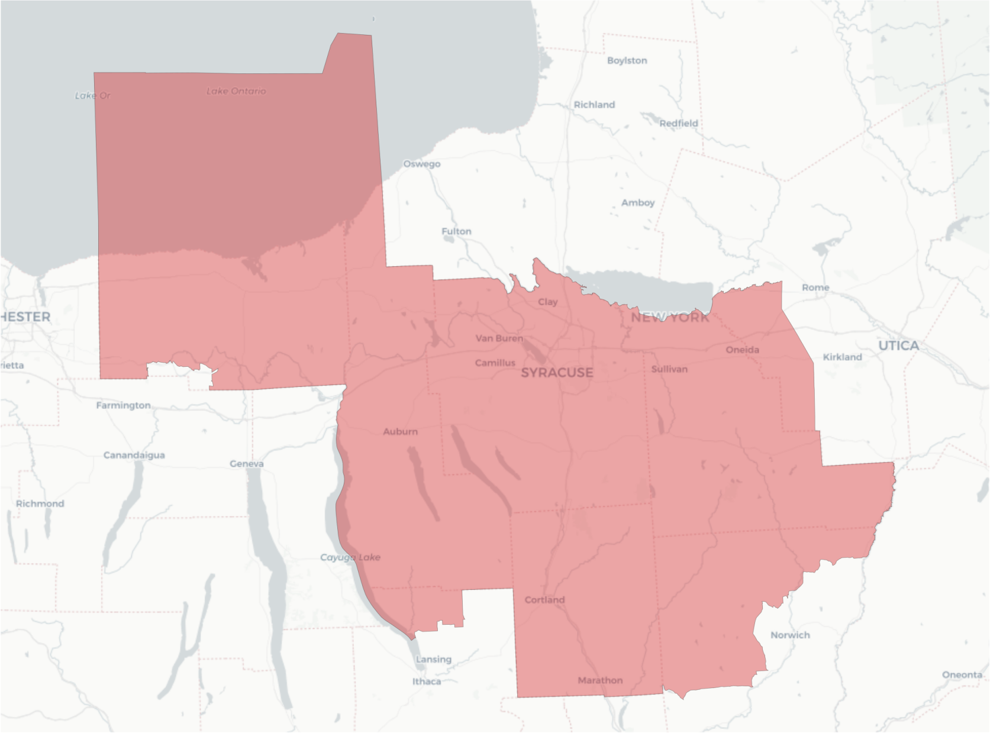 The redistricting commission will hold public hearings across the state beginning in October before attempting to finalize a proposal that will be submitted to the state Legislature for consideration. But after the meeting on Wednesday, it appears unlikely that an agreement will be reached. 
When David Imamura, a Democratic appointee and chair of the commission, announced that the commission would release two drafts, he acknowledged that the plans are "imperfect."
"Based on public input, they can, should and will change," he said. 
But the Republicans on the panel and an independent commissioner, Ross Brady, panned the process and criticized the Democratic appointees. They noted that the commission was created by a constitutional amendment approved by voters in 2014 and that the purpose of the commission is to work independently on developing a consensus map. 
Seven members of the commission must approve a map before it is delivered to the state Legislature. 
"We agreed to do so and today our colleagues appointed by the (Democratic) members of the legislature turned their backs on that commitment refusing to confer and come to common ground," the Republican commissioners said in a joint statement. 
If the commission can't agree on a map, then the state Legislature will draw new district lines. That appears to be the preference of Democrats, who could solidify their majorities in the state Legislature and help their party in the state's 26 U.S. House seats.  
Politics reporter Robert Harding can be reached at (315) 282-2220 or robert.harding@lee.net. Follow him on Twitter @robertharding.