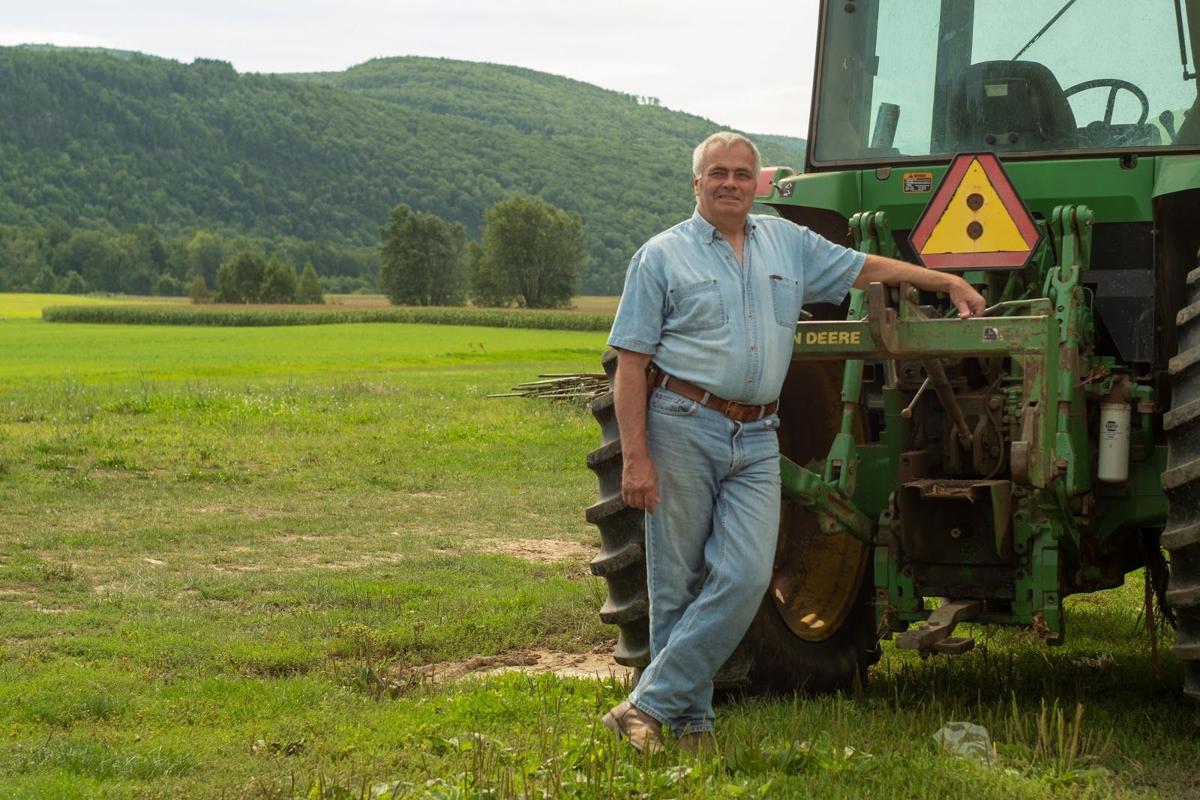 Nearly two months before state Sen. Jim Seward announced he would not seek reelection this year, Jim Barber decided he would run for the 51st state Senate District seat. 
Barber, a fifth-generation farmer in Schoharie County, told The Citizen that he realized that to be an effective representative for the district, which includes six towns in southern Cayuga County, that person needs to be a member of the majority party. He noted that for nearly all of his tenure in the state Senate, Seward — a Republican — was part of the majority conference. That put him in a position to deliver funding and other aid for the district. 
"If you're not in the majority conference, you're going to get very little," Barber, D-Middleburgh, said. "It's the way things are and it's as simple as that. You need a voice inside the room with the folks who are making the decisions in order to represent this district." 
Barber, who has elected office experience as a former member of the Middleburgh school district, has spent his entire career in farming or other agriculture-related roles. He owns Barber's Farm and his son, nephew and niece are involved in the operation. 
For two years, he served as a special assistant to the commissioner of the state Department of Agriculture and Markets. In 2009, he was appointed state director of the U.S. Department of Agriculture's Farm Service Agency. Because the job was based in Syracuse, it meant he had to spend a lot of his time away from his family's farm. But he enjoyed the post. 
"We got a lot of good things done for New York farmers through the federal USDA," he said. "I'm very proud of the work we did there." 
As a candidate for the 51st district seat, Barber thinks he could be a great representative for the region's rural communities and bring a different perspective to the state Senate's Democratic conference. The conference does have upstate members, including Syracuse state Sen. Rachel May, but most of its members represent districts in the Hudson Valley, New York City or on Long Island. 
If he's elected to the state Senate, Barber says he would be the only farmer in the chamber. 
"We know the challenges of both running a business and farming," he said. "It's a business that's very unique in that there's so many variables — weather and others — involved in it. We learned how to be very adaptive in how to respond to critical changes very quickly. Those are qualities that are very useful."
His priorities as a state lawmaker would include focusing on the upstate economy, specifically fixing the state's tax system. He said property taxes are "incredibly high" and it's the main contributor to the state's "completely unfair" tax system. 
One of his complaints about property taxes is that they are largely collected to cover the counties' share of Medicaid costs. But the property taxes aren't based on an individual's ability to pay. That presents problems for many in upstate, especially farmers and small business owners. 
"It's a highly regressive tax," he said. "It's burdening folks who can least afford to pay the tax. We need a fair system that actually makes sure that everyone in the state is paying their fair share The folks who are not paying their fair share at the Wall Street investment companies and financial institutions who are paying a much lower percentage of their income in taxes, if any at all." 
He also wants to examine Medicaid's reimbursement system and focus on preserving health care facilities in rural areas. He supports a health care system that provides universal access to affordable coverage. He noted that there are two counties in his district that lack maternity wards, which means residents have to seek those services elsewhere. 
Barber is also supportive of the shift to a green energy economy, but he wants to make sure that the benefits of those operations stay in the state, especially in rural areas. And he wants to advocate for much-needed resources for school districts so that all students have access to a good education. 
The 51st district race pits Barber against Peter Oberacker, a Republican who is an Otsego County legislator and businessman. While the GOP has an enrollment advantage in the district, it could be a more competitive contest since it's an open seat. 
Barber considers the election a job interview of sorts. If he's elected — or "hired" by taxpayers — he says he will take the job seriously. 
"That's the kind of commitment and work ethic that running a farm has instilled in me," he said. 
Politics reporter Robert Harding can be reached at (315) 282-2220 or robert.harding@lee.net. Follow him on Twitter @robertharding.
Get Election 2020 & Politics updates in your inbox!
Keep up on the latest in national and local politics as Election 2020 comes into focus.