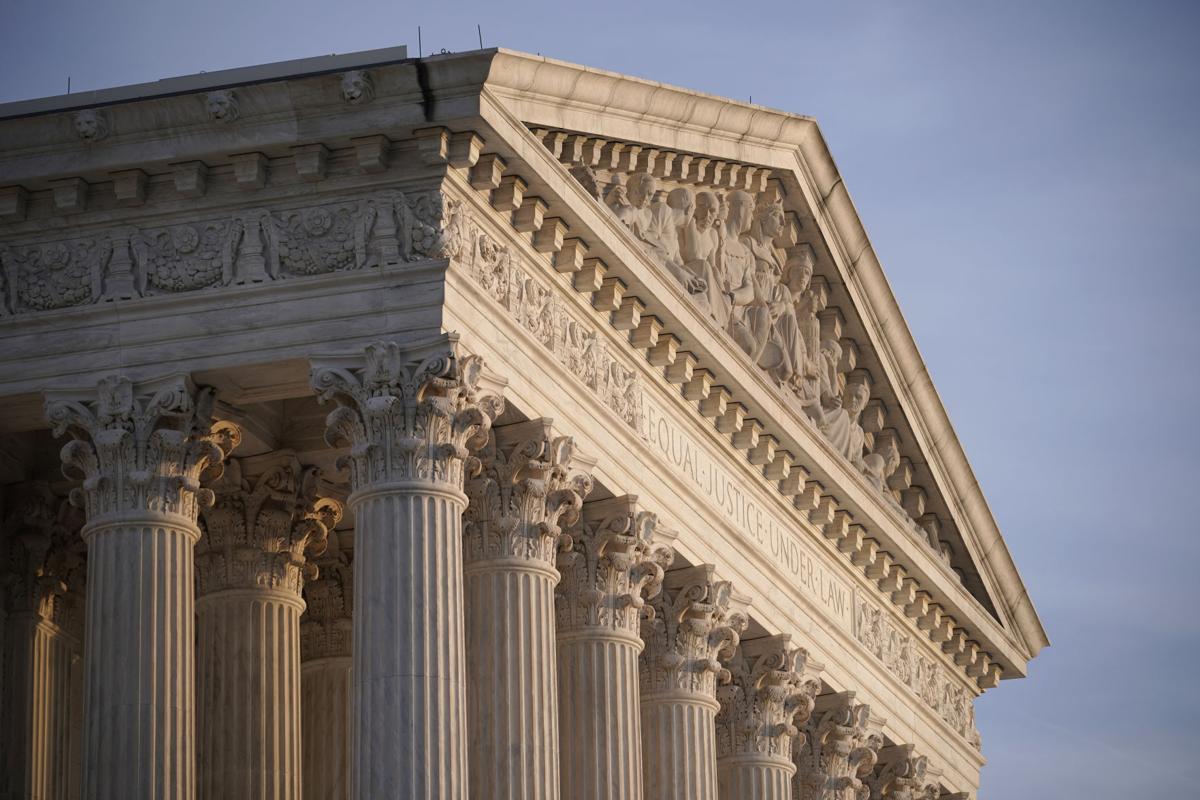 To mark the 11th anniversary of the Supreme Court's consequential Citizens United decision that allowed corporations and other groups to spend unlimited amounts of money on political campaigns, U.S. Rep. John Katko and three Democratic members of Congress hope to reverse that ruling. 
Katko, R-Camillus, joined U.S. Reps. Ted Deutch, Jim McGovern and Jamie Raskin to introduce a constitutional amendment that would overturn the Citizens United decision. 
The measure is named the Democracy for All Amendment and contains three sections. The first declares that Congress and the states "may regulate and set reasonable limits on the raising and spending of money by candidates and others to influence elections." When the Supreme Court ruled in Citizens United v. the Federal Election Commission, it allowed corporations, unions and other groups to spend unlimited amounts on political communications. 
But the amendment isn't solely a response to the 2010 Citizens United ruling. It would also seek to reverse another Supreme Court ruling in 2014 that it is unconstitutional to impose limits on how much an individual can donate to federal candidates and national political parties.
The Democracy for All Amendment would also allow Congress and states to distinguish between "natural persons and corporations," which is an issue that arose in the Citizens United decision. With its ruling, the Supreme Court determined that corporations have the same First Amendment rights as individuals.
The third section would ensure that limits on campaign spending wouldn't affect the press's ability to report on campaigns and elections. 
Katko, who has supported past efforts to overturn the Citizens United decision, believes the proposed constitutional amendment would eliminate the influence of big money in politics. 
"The Supreme Court's disastrous ruling in Citizens United made clear that a constitutional amendment would be required to address the outsized role of money in politics," he said. "In Congress, I've been a champion of these commonsense reforms and will keep working to restore democratic power to the American people." 
The amendment has been endorsed by several political reform groups, including End Citizens United and the Let America Vote Action Fund. 
Tiffany Muller, who is president of End Citizens United and Let America Vote Action Fund, thinks the Supreme Court's 2010 decision has "polluted our democracy." She noted that there was nearly $3 billion in outside spending during the 2020 election. 
"Americans are tired of a political system that too often works for the wealthy and well-connected at the expense of everyone else," Muller said. 
Aside from Katko's support, the push for a constitutional amendment has been largely a Democratic effort. To amend the Constitution, there must be two-thirds support in both houses of Congress. If it receives the necessary congressional support, it must be ratified by 38 of the 50 states. The last amendment to the Constitution, the 27th, was ratified in 1992. 
Even though it could be a long process, supporters of the amendment believe it's necessary. Deutch, a Florida Democrat, says the Citizens United ruling "put an unacceptable price of admission on American democracy." 
"Limitless campaign spending makes it harder for Washington to solve problems and opens the door to corruption," he said. "To ensure that our elections produce a democracy for all, we must overturn Citizens United and get big money out of elections." 
Politics reporter Robert Harding can be reached at (315) 282-2220 or robert.harding@lee.net. Follow him on Twitter @robertharding.