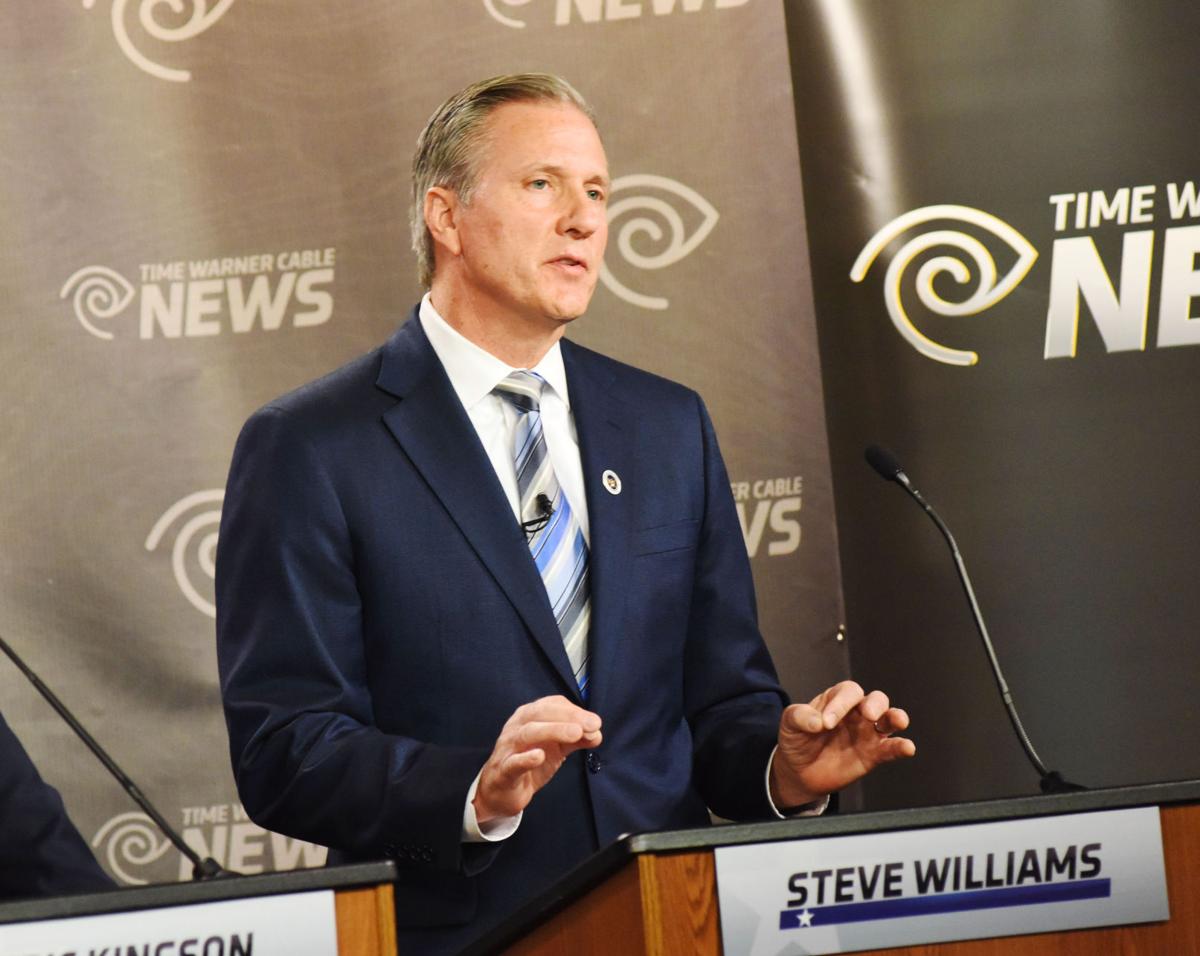 In a potential blow to Democratic candidate Dana Balter, a judge ruled Friday that Steve Williams, not Balter, will appear on the Working Families Party line in the 24th Congressional District. 
Barring a successful appeal, there will be a three-way race between Balter, Williams and Republican U.S. Rep. John Katko, who also has the Conservative and Independence party lines. 
Williams filed petitions in March to appear on the Working Families Party line, but he was intended to be a placeholder for the winner of the Democratic primary. Balter and Francis Conole were vying for the Democratic nomination. 
This tactic has been used before because of New York's fusion voting system, which allows candidates to run on multiple ballot lines. Before the Democratic primary, the Working Families Party endorsed Balter. After she won the primary election, the Working Families Party sought to replace Williams with Balter on its ballot line. 
To be replaced on the ballot line, a candidate must either die, move out of state or be nominated for a judicial seat. 
The Working Families Party nominated Williams, a Syracuse attorney, for a judgeship in Queens and named Balter as his substitute on the ballot. But three people, including Onondaga County Republican Chairman Tom Dadey, filed a lawsuit challenging the nominating process. They argued that the party, which held a judicial nominating convention, lacked a quorum and that there wasn't "proportional representation" among the delegates because state Assembly districts within the judicial district were either underrepresented or unrepresented at the convention. 
State Supreme Court Judge Scott DelConte ruled Friday that since the convention was not properly constituted and the nomination is a "legal nullity," Williams wasn't nominated to be a candidate for a state judicial seat. DelConte added that Williams wasn't permitted to decline the Working Families Party's nomination to be its candidate in the 24th Congressional District. 
DelConte ordered Williams' name to be removed from the 11th Judicial District ballot. The judge's decision also restores Williams as the Working Families Party candidate in the 24th district race. 
Balter's campaign and Williams did not respond to requests for comment Friday. It's unknown if Balter will appeal the decision.
Tom Haag, Katko's campaign manager, praised DelConte's ruling. 
"Dana Balter will be removed as a candidate on the Working Families line, and we believe that is the appropriate action," Haag said. 
The decision could have a major impact on the 24th district race. Balter and Katko are locked in a competitive contest, with most polling showing that the candidates are running even or within a few points of each other. 
When Balter challenged Katko in 2018, she received 4,784 votes on the Working Families Party line. She lost that race by 13,694 votes. 
Without the Working Families line, Balter won't have a minor party line on the general election ballot. She will appear on the Democratic line. 
Politics reporter Robert Harding can be reached at (315) 282-2220 or robert.harding@lee.net. Follow him on Twitter @robertharding.
Get Government & Politics updates in your inbox!
Stay up-to-date on the latest in local and national government and political topics with our newsletter.