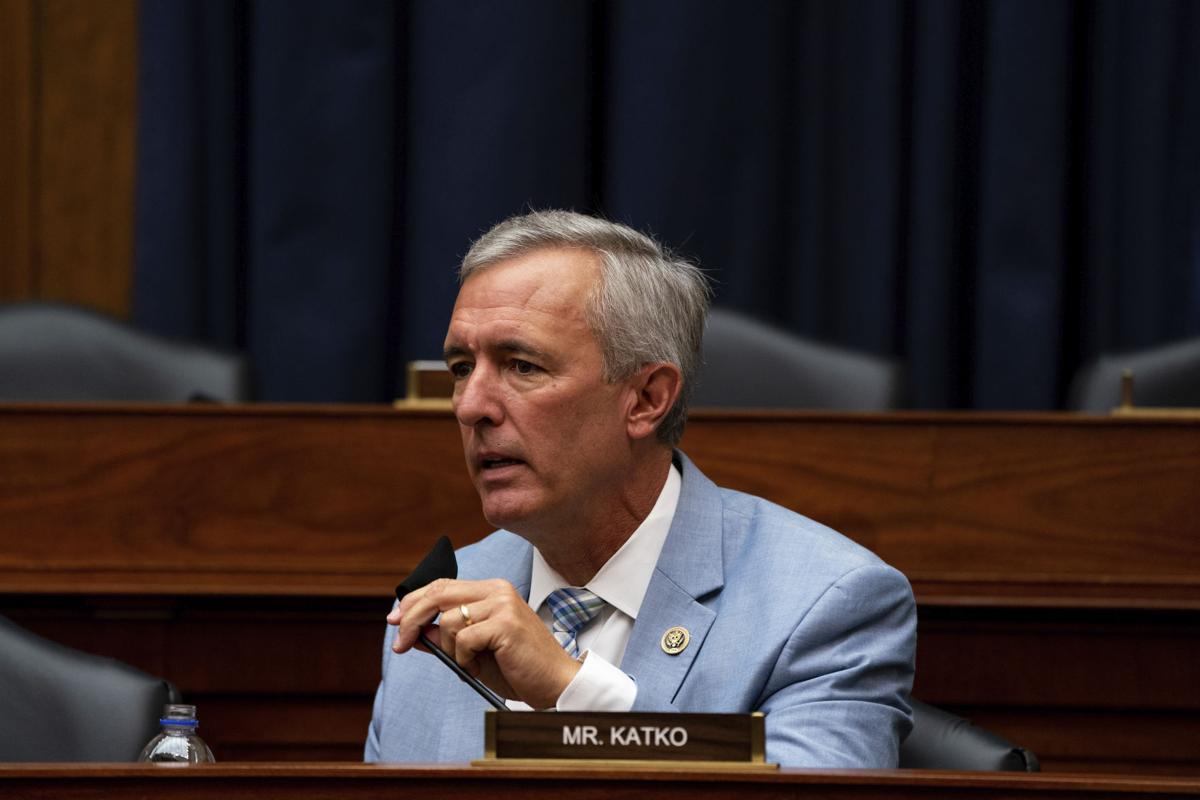 A bill reintroduced in Congress seeks to prevent a potentially massive shortage of doctors in the next decade. 
The legislation sponsored by U.S. Rep. Terri Sewell, an Alabama Democrat, would create 14,000 more Medicare-supported residency positions — 2,000 annually — from 2023 to 2029. The measure has been endorsed by several national organizations, including the American Hospital Association. 
U.S. Rep. John Katko is an original cosponsor of the bill, which has also been introduced in the Senate. Katko, R-Camillus, said the plan would help reduce physician shortages in central New York. 
"For years, our community and nation have grappled with a dire and growing shortage of trained physicians," Katko said in a statement. "The ongoing pandemic has put this issue in the spotlight and underscored the importance of allowing our teaching hospitals and academic medical centers to train more health care professionals." 
The Association of American Medical Colleges estimates that the U.S. will have a shortage of 42,600 to 121,300 physicians by 2030. While the demand for more physicians has been growing as the population ages, it has been worsened by the COVID-19 pandemic. 
In their pursuit to become doctors, medical school graduates must finish a residency program. But there has been a cap on residencies paid for by Medicare, which is the primary funding source for physician residents. The bill co-sponsored by Katko would lift that cap by creating new residency slots. 
"As a result, we will train more physicians, ensure our hospitals have the resources and staff they need and provide our communities with better access to care," Katko said. 
Along with Katko, 37 other House members — 32 Democrats and five Republicans — have co-sponsored Sewell's legislation. The Senate version of the bill has been reintroduced by U.S. Sen. Robert Menendez. Both of New York's senators, Senate Majority Leader Chuck Schumer and U.S. Sen. Kirsten Gillibrand, are co-sponsors of the measure. 
Politics reporter Robert Harding can be reached at (315) 282-2220 or robert.harding@lee.net. Follow him on Twitter @robertharding.