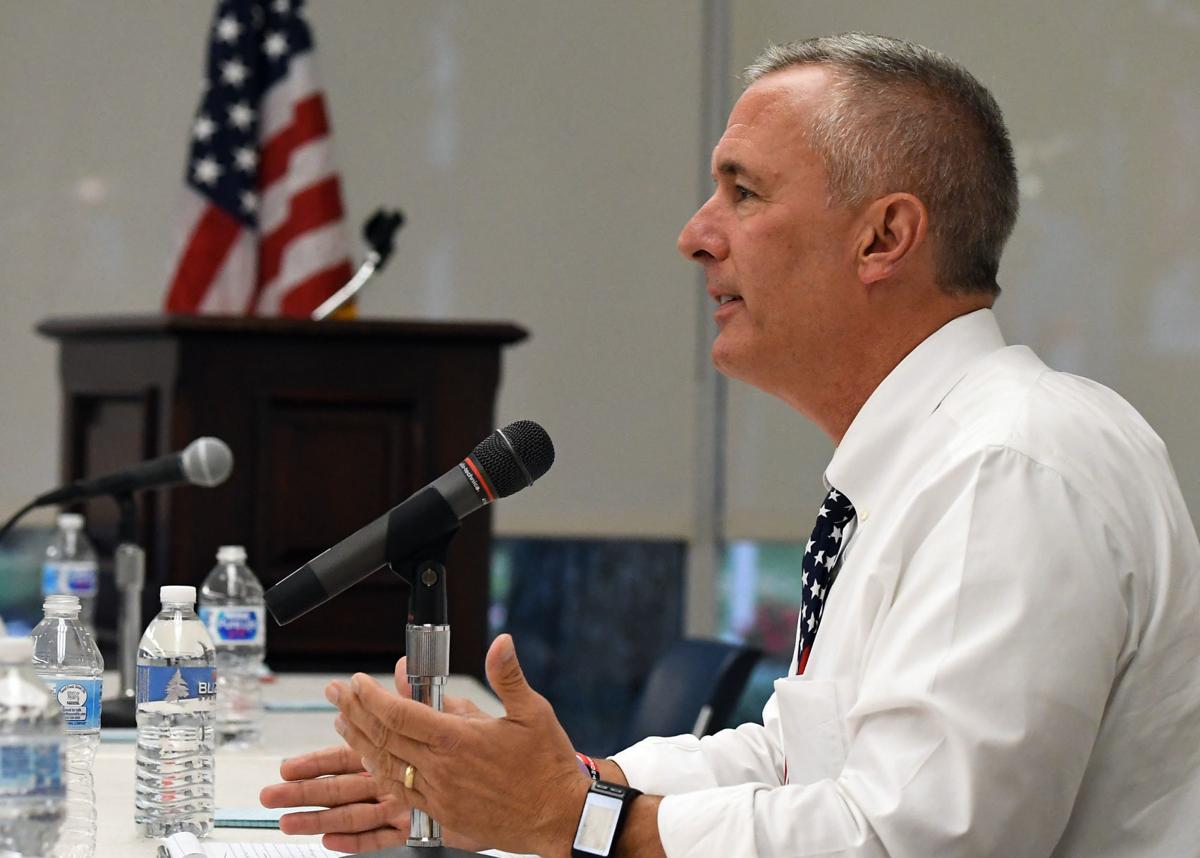 With the focus on one public health crisis, another continues to wreak havoc in central New York. 
U.S. Rep. John Katko, who has made addressing the opioid crisis a top legislative priority, worries that the COVID-19 pandemic could harm efforts to assist those struggling with drug addiction and mental health disorders. 
"There's no question about it that the lack of personal contact services and getting out in the community as much could hurt this and could be a setback," Katko, R-Camillus, said during a video conference with reporters last week. "I think it would be a temporary setback and when we get back open we'll be OK." 
Any reopening, at least for central New York, is more than a week away. The extended statewide shutdown has hindered the ability of individuals with substance use disorders to seek support or interact with family and friends.
Cayuga County reported four drug-related deaths in an eight-day span last month. Dr. Adam Duckett, the county coroner, told The Citizen that it appeared the deaths involved heroin overdoses. 
There have been similar reports in other upstate New York counties. From late March to early April, at the height of the COVID-19 pandemic in New York, Oneida County had 20 overdoses, including two deaths. 
Duckett explained to The Citizen that a consequence of the pandemic is that people are isolating themselves to prevent the spread of COVID-19. While that can guard against the virus, individuals struggling with drug addiction could relapse. 
The Substance Abuse and Mental Health Services Administration, which is part of the U.S. Department of Health and Human Services, released $110 million in emergency grants to support substance use treatment and mental health services during the COVID-19 pandemic. The funding was included in the coronavirus relief bill signed by President Donald Trump in late March.  
Dr. Elinore McCance-Katz, who leads SAMHSA and serves as the assistant secretary for mental health and substance use at the Department of Health and Human Services, noted that before the pandemic there were nearly 58 million Americans with mental or substance use disorders, or both. 
The stressors and trauma of the COVID-19 pandemic, she added, "exponentially increase the urgency of connecting individuals to treatment." 
"SAMHSA truly views this as an emergency," McCance-Katz said. "We know that the advent of a new medical crisis unfortunately does not replace the ongoing mental health and substance abuse crisis our nation faces daily; they occur concurrently." 
Katko is hoping to secure more federal support for local governments and organizations on the frontlines of the opioid crisis. He teamed with U.S. Rep. Annie Kuster, a New Hampshire Democrat, to introduce legislation that would create a separate emergency grant program. The grants would help counties and groups to hire staff and use video conferencing and other technology to provide support services. 
If the bill passes or the language is included in another coronavirus relief bill, it could provide resources to Cayuga County and local organizations, such as Nick's Ride 4 Friends, to assist individuals with substance use disorders during the COVID-19 pandemic. 
"We can't backslide and get back to where we were with the heroin epidemic," Katko said. "We were making a lot of progress, especially in Cayuga County, which I'm very proud of their efforts there. Let's not forget these crises that are continuing to linger." 
Politics reporter Robert Harding can be reached at (315) 282-2220 or robert.harding@lee.net. Follow him on Twitter @robertharding.
Concerned about COVID-19?
Sign up now to get the most recent coronavirus headlines and other important local and national news sent to your email inbox daily.