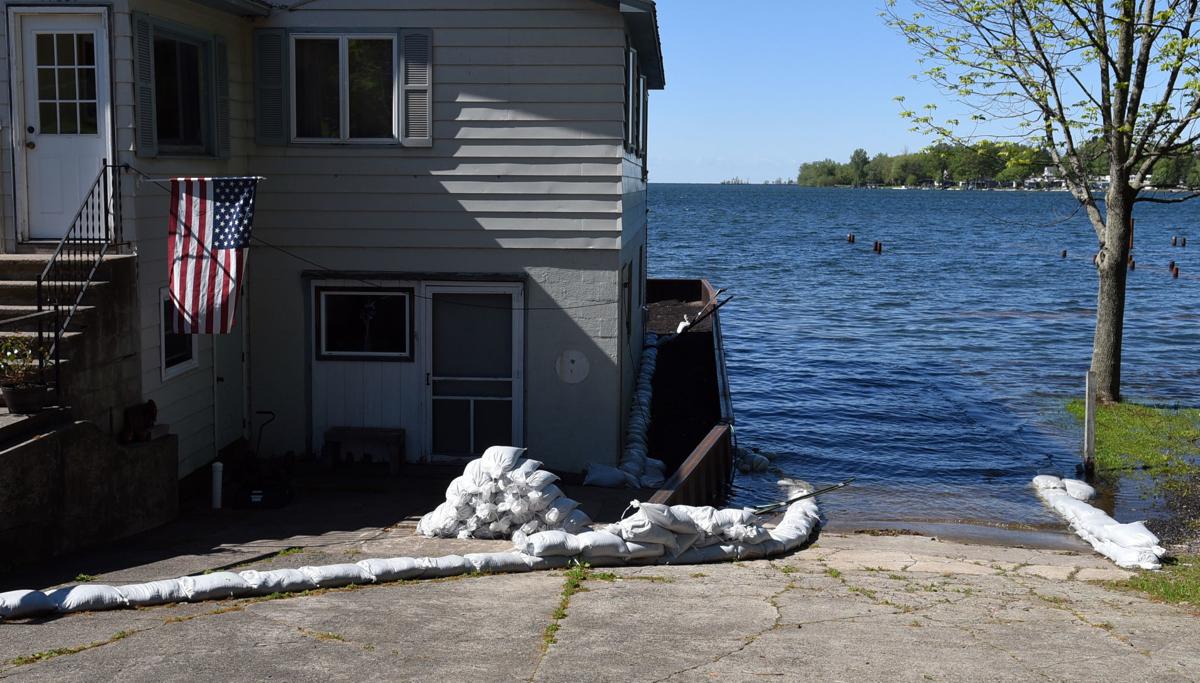 With Lake Ontario near the historical maximum for this time of year, three members of Congress — including U.S. Rep. John Katko — want the International Joint Commission to take action to prevent flooding. 
Katko, R-Camillus, co-authored a letter with U.S. Reps. Anthony Brindisi and Joe Morelle urging the IJC to maximize outflows from the Moses-Saunders Dam near Massena. 
As of Thursday, the lake is at 246.52 feet — just shy of the historical maximum for this time of year. It is a half-foot higher than it was this time last year and more than a foot higher than it was in 2017 when flooding affected shoreline communities. 
The IJC's Lake Ontario-St. Lawrence River Board increased outflows after a temporary drop in January. This week, outflows reached 282,200 cubic feet per second. 
But the members of Congress believe the IJC should do more to prevent flooding. They are asking the IJC to recommend maintaining the "highest possible outflows" from the Moses-Saunders Dam over the next several months. 
You have free articles remaining.
"Given the current lake conditions, a strategy that maximizes outflows for the longest period possible would begin to provide Lake Ontario's riparian community with the protections they were supposed to be guaranteed under Plan 2014," Brindisi, Katko and Morelle wrote. 
The U.S. Army Corps of Engineers recently released estimates for this year that Lake Ontario will reach or exceed 2019 levels. 
The IJC on Thursday released a statement that acknowledged the risk for high Lake Ontario levels this spring "remains elevated." The commission said the Lake Ontario-St. Lawrence River Board "is providing advanced notice so communities can begin planning for a foreseeable Lake Ontario peak of (247.7 feet) or higher in 2020." 
The board, the commission said, is deviating from Plan 2014 and maximizing outflows. The goal of the outflows is to reduce the risk of flooding. 
In its statement, the commission noted that other Great Lakes are above high water levels for this time of year. 
"Given the high levels across the Great Lakes basin currently, high waters are a distinct possibility again on Lake Ontario, in the Thousand Islands and along the lower St. Lawrence River in Quebec this spring," the commission added. 
Online producer Robert Harding can be reached at (315) 282-2220 or robert.harding@lee.net. Follow him on Twitter @robertharding.