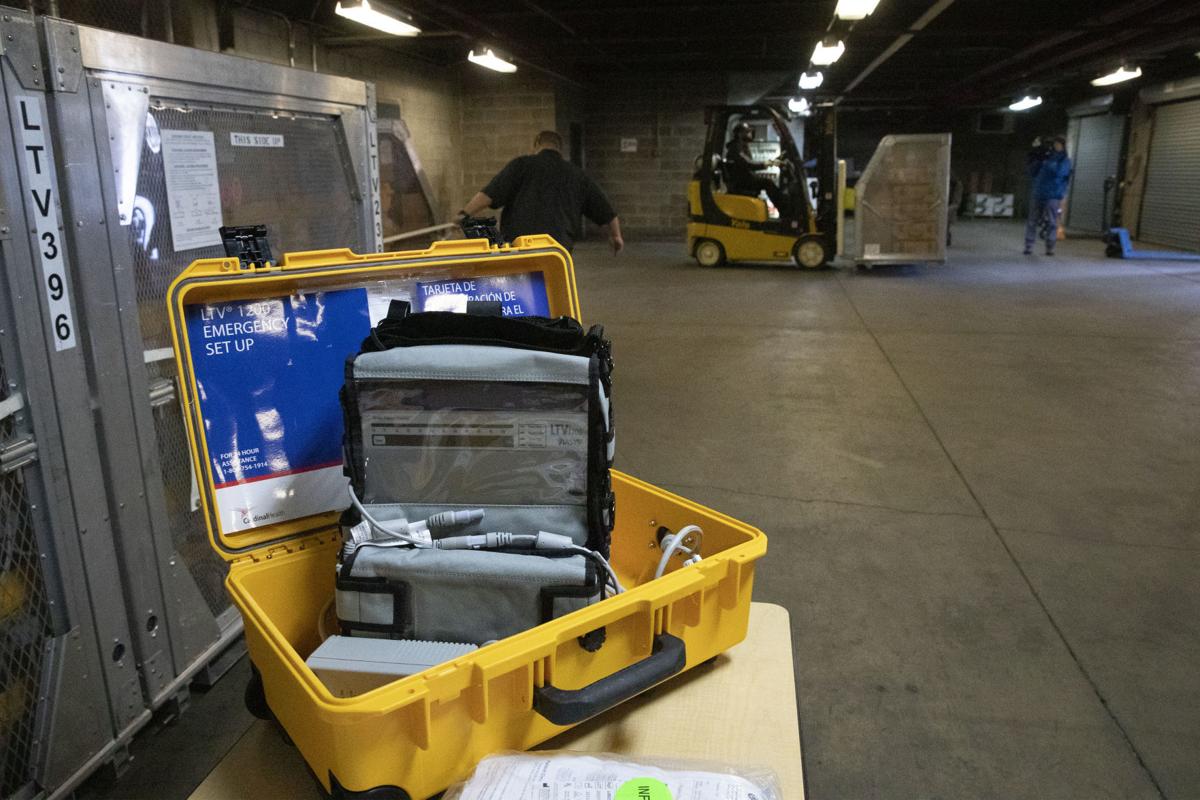 U.S. Rep. John Katko is part of a bipartisan push that would require President Donald Trump to use the Defense Production Act and force companies to produce medical supplies needed for the coronavirus outbreak. 
Katko, R-Camillus, co-sponsored a bill that would mandate the production of at least 500 million N-95 respirator masks, 500 million pairs of gloves, 20 million face shields, 20 million surgical gloves and 200,000 ventilators. The equipment and supplies would be distributed based on the number of confirmed coronavirus cases in each state. 
The Defense Production Act is a federal law that gives the president authority to direct companies to manufacture products needed for national defense. Trump has invoked portions of the law, but isn't using it to force the production of any supplies. 
Trump said at a recent news conference that one reason he's not using the law is that so many companies are volunteering to either donate or manufacture equipment. 
But as the pandemic worsens in the U.S., New York and other states need more equipment and supplies. In New York, Gov. Andrew Cuomo has said the state needs 30,000 ventilators to treat patients with severe symptoms after contracting the coronavirus. 
There's also a need for more personal protective equipment, such as gloves, gowns and masks. Several hospitals have reported shortages and there are limited supplies available. 
Katko and U.S. Rep. Anthony Brindisi, a Utica Democrat, recently urged Trump to work with manufacturers to address the lack of medical supplies in central New York hospitals. 
"Without sufficient testing kits, personal protective equipment and ventilators, we handcuff the response effort and leave frontline providers vulnerable to infection," Katko said. 
The bill cosponsored by Katko was introduced by U.S. Rep. Tim Ryan, an Ohio Democrat, and U.S. Rep. Elissa Slotkin, a Michigan Democrat. More than 30 other members are supporting the bill. 
Katko noted that the Trump administration has used the Defense Production Act to increase the availability of testing kits. But he added that "far more must be done to provide our hospitals with the resources they need." 
Politics reporter Robert Harding can be reached at (315) 282-2220 or robert.harding@lee.net. Follow him on Twitter @robertharding.
Concerned about COVID-19?
Sign up now to get the most recent coronavirus headlines and other important local and national news sent to your email inbox daily.