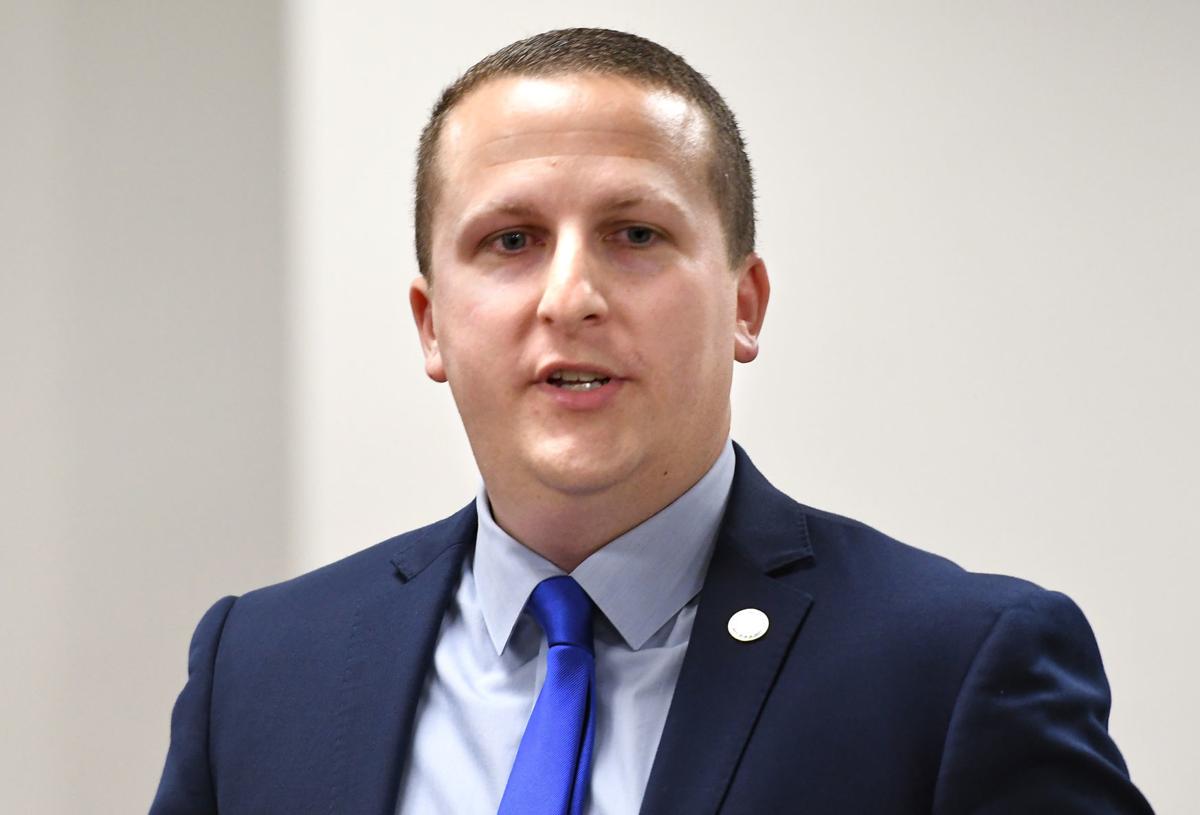 As more novel coronavirus cases are reported in New York, Democratic congressional candidate Roger Misso is asking Gov. Andrew Cuomo and the state Legislature to consider temporarily suspending the signature requirements for candidates to qualify for the ballot. 
Misso, D-Syracuse, said in an interview Monday that his campaign volunteers have encountered voters who don't want to interact with them due to fear of contracting novel coronavirus, or COVID-19. 
The virus is a respiratory illness. Symptoms include a cough, fever and shortness of breath. As of Monday, there were 142 confirmed cases in New York — more than any other state. 
All but three of the confirmed cases are in downstate New York. No one has tested positive for the virus in the 24th Congressional District, which includes the western part of Oswego County and all of Cayuga, Onondaga and Wayne counties. 
Candidates for congressional and state-level races are circulating petitions to qualify for the ballot. Misso, who is one of three Democrats seeking to secure a spot on the primary election ballot, needs to collect at least 1,250 valid signatures. 
While he's on track to meet his signature goal, he believes it could negatively affect campaigns that people are worried about the coronavirus and won't sign a candidate's petition. 
"We're going door-to-door because that's what you have to do as a campaign for Congress or any other seat," Misso said. "We're seeing folks at the doors who don't want anybody to come near them. That's a very real fear people have." 
Misso noted that many of the voters who are more likely to sign a petition tend to be older. Seniors and those with compromised immune systems have been identified as groups that are vulnerable to experiencing severe symptoms if they contract the coronavirus. 
With the ongoing fears about the illness, Misso thinks the state should consider temporarily suspending the signature requirement. 
In 2019, Cuomo signed legislation passed by New York lawmakers to lower the signature threshold for local candidates. However, that didn't change the timeline for collecting signatures. 
Under the existing ballot access rules, 2020 candidates must file their petitions by April 2. That gives the state Board of Elections enough time to review the petitions, collect any objections to signatures and finalize the primary ballot. 
The primary ballot must be certified by April 29, according to the political calendar posted on the state Board of Elections' website. 
"If we temporarily suspend the requirement for signatures to get on the ballot, that gives us a little more time to think about and examine what the course of this virus may be," Misso said. "Who knows if in a month it's better and we can get back to the regular business of campaigning and governing. Maybe that makes more sense. But right now, I think there's a lot of fear around this country and here in central New York." 
Online producer Robert Harding can be reached at (315) 282-2220 or robert.harding@lee.net. Follow him on Twitter @robertharding.
Concerned about COVID-19?
Sign up now to get the most recent coronavirus headlines and other important local and national news sent to your email inbox daily.