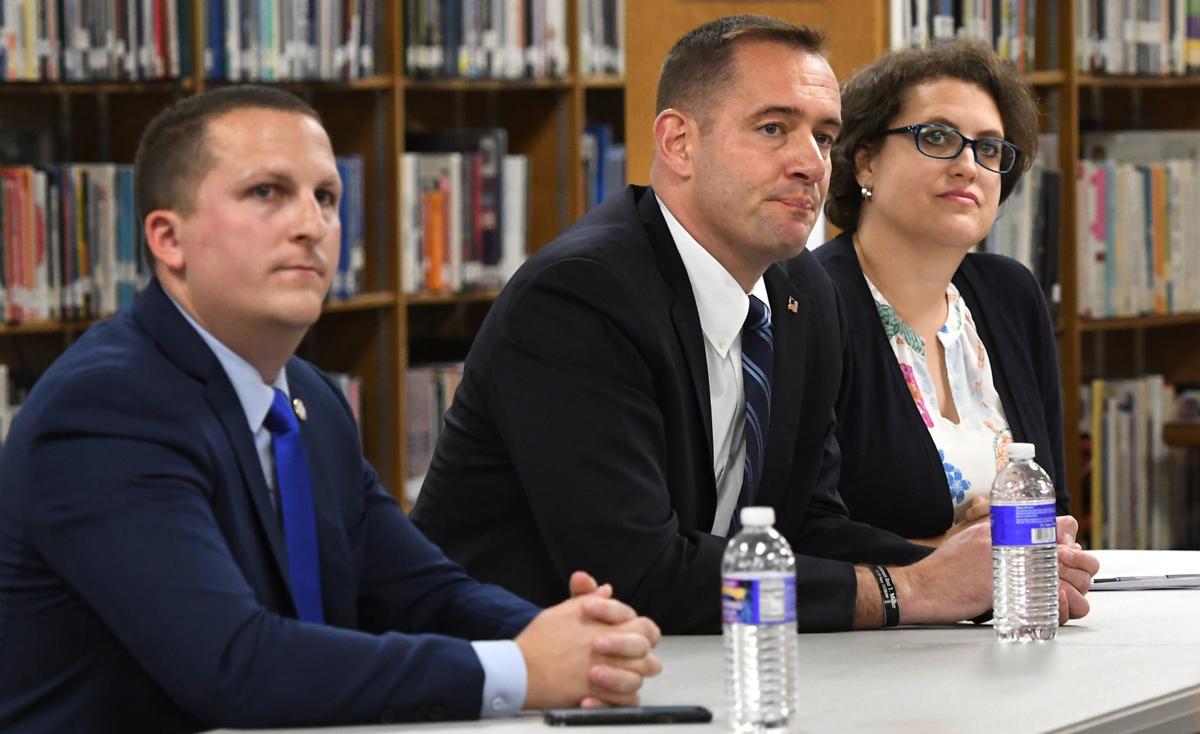 Roger Misso criticized one of his former foes in the 24th Congressional District race and, for the first time, indicated he may endorse a candidate before the Democratic primary election in June. 
Misso, a Syracuse Democrat, said in a statement Thursday that he intended to remain neutral in the primary race. He ended his bid for the Democratic nomination in March. At the time, he said the two Democrats in the race — Dana Balter and Francis Conole — would have to earn his vote. 
But Misso revealed that he's been asked by "multiple people over the past 24 hours" to endorse Balter, who was the Democratic nominee in 2018. He also expressed disappointment with Conole for "negative — and demonstrably false — attacks" coming from his campaign. 
Specifically, Misso referred to a mailer sent by Conole's campaign that falsely claimed several national organizations are refusing to support Balter for Congress. One of the groups, Planned Parenthood, endorsed Balter on Wednesday. The other organizations mentioned in the mailer — End Citizens United, Our Revolution, SEIU and the Sierra Club — either said that they don't endorse in primaries or haven't completed their endorsement process. 
Misso urged Conole to apologize for the mailers and to commit to an issues-focused campaign. 
"The level of hatred and negativity they have caused should be condemned by any decent candidate," he said. "As a veteran, honor is important to me. Winning without honor is no victory at all." 
Conole, like Misso, is a U.S. Navy veteran. 
An endorsement by Misso wouldn't decide the congressional primary, but it could help Balter or Conole show they can unify the party during and after the nominating process is over. 
Balter and Conole tout their strengths. For Balter, it's her experience — in 2018, she gave Republican U.S. Rep. John Katko his toughest race yet — and policy knowledge. Conole highlights his central New York roots and the support he's received from the Democratic committees in Cayuga and Onondaga counties, where a vast majority of the district's Democratic voters live. 
The Democratic primary is Tuesday, June 23. Absentee ballot applications are being sent to eligible primary voters in the four-county district. Early voting begins Saturday, June 13. 
Politics reporter Robert Harding can be reached at (315) 282-2220 or robert.harding@lee.net. Follow him on Twitter @robertharding.