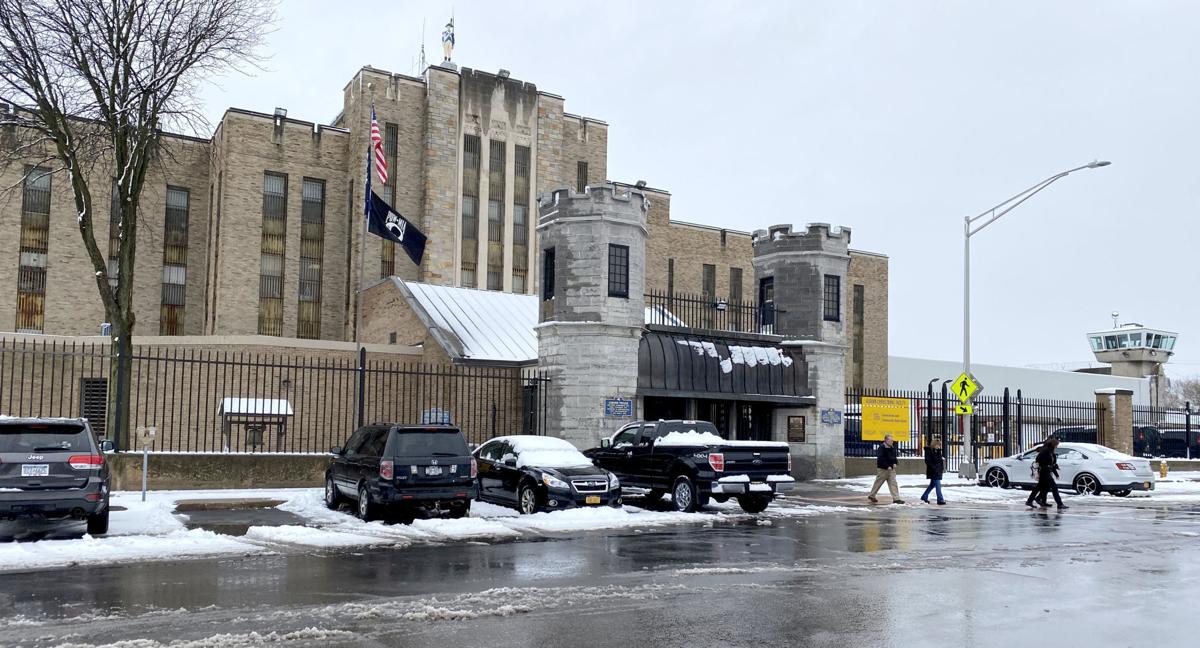 Nearly 400 incarcerated individuals, parolees and employees within the state Department of Corrections and Community Supervision have tested positive for the coronavirus. 
The department, which oversees New York's parole system and 52 state prisons, released the new figures on Tuesday. There are 319 employees who have confirmed cases of COVID-19. Among the incarcerated population, 55 inmates contracted the virus. 
Fifteen parolees also tested positive for COVID-19. 
Five coronavirus-related deaths — two incarcerated individuals, two individuals parolees and a civilian employee — have been reported. DOCCS said that the official cause of death is pending for the two deceased inmates. 
Citing security reasons, DOCCS won't disclose the correctional facilities where the positive cases are employed or incarcerated. The agency also won't reveal where confirmed cases are hospitalized. 
"With each confirmed case, DOCCS works with the Department of Health to identify any potentially exposed individuals to provide notifications and to stop the spread of the virus," DOCCS wrote in an email to The Citizen.
There has been concern about an outbreak occurring in New York state prisons. DOCCS has more than 43,000 incarcerated individuals in its 52 correctional facilities. The agency employs approximately 29,000 people. 
In March, a former Auburn Correctional Facility inmate tested positive for the coronavirus after being transferred to a western New York prison. The New York State Correctional Officers and Police Benevolent Association, the union representing the state's correction officers, told The Citizen that at least two dozen employees quarantined due to possible exposure to the positive case. 
With an increasing number of confirmed COVID-19 cases in state prisons, a coalition of criminal justice advocacy groups called on Gov. Andrew Cuomo to release incarcerated individuals who are at high risk of serious illness if they contract the virus. 
Seniors, people with chronic health conditions and those who are immunocompromised could have severe symptoms of COVID-19. Cuomo has been asked about whether he will release some inmates from state prisons to prevent the spread of the virus, but he hasn't made a decision. 
On Tuesday, Cuomo said there was "nothing new" to report.
"A record number of people are sick, lives have already been lost and a ticking time bomb looms over New York state," the coalition, which includes the Release Aging People in Prison Campaign, Parole Preparation Project, #HALTsolitary Campaign, VOCAL-NY and Worth Rises, said in a statement. "The governor must act now by granting clemency to older people and others in prison to whom this virus presents a life and death risk." 
Politics reporter Robert Harding can be reached at (315) 282-2220 or robert.harding@lee.net. Follow him on Twitter @robertharding.