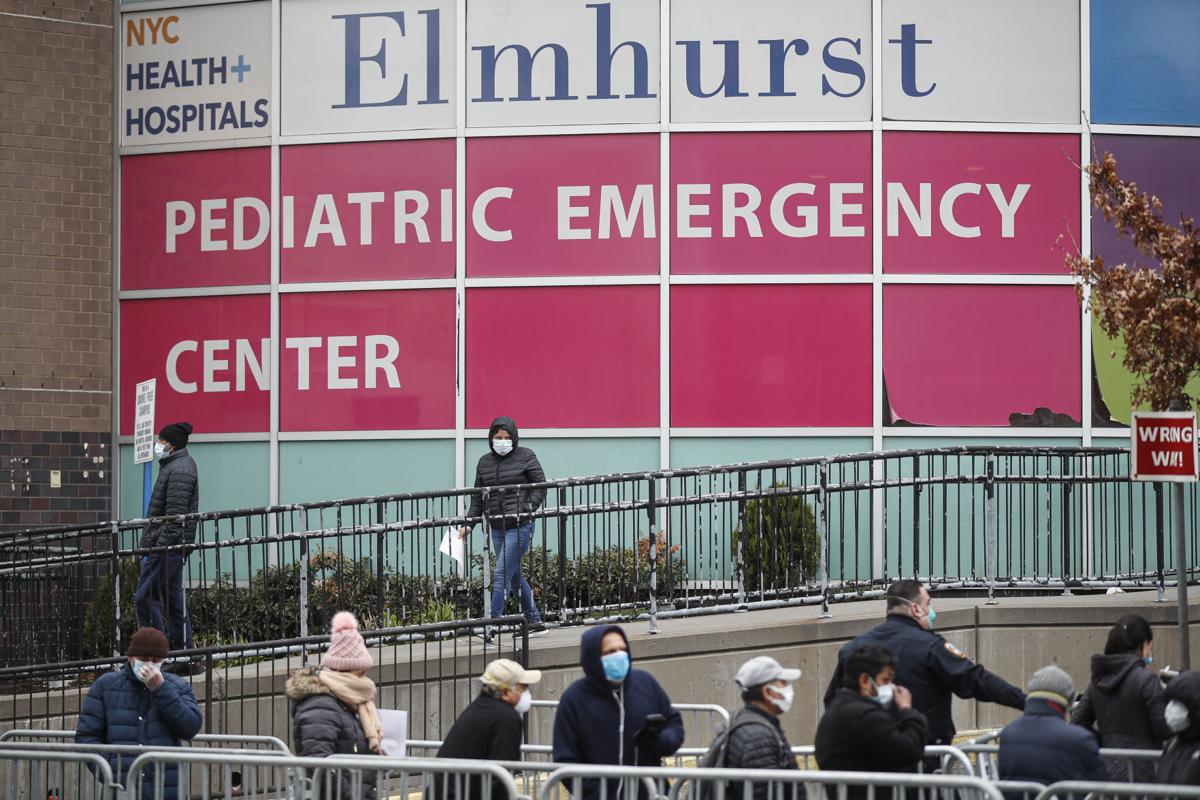 As more people test positive for the novel coronavirus in New York, the state is aiming to boost its healthcare staffing. 
The state Department of Health has received 40,000 responses from retirees and students interested in joining the "surge healthcare force," a group of medical professionals that would serve in a reserve capacity. The respondents include 16,367 registered nurses, 4,016 licensed practical nurses, 2,409 nurse practitioners, 2265 physicians and 160 respiratory therapists. 
"That's a big, big deal because you can create beds, you find the equipment, you have to have the staff," Gov. Andrew Cuomo said Wednesday. "And you have to have the staff for those additional beds, which is not now in the hospital system. And you have to have staff when the existing staff gets ill." 
The state is looking for more medical staff due to the rising number of COVID-19 cases, especially those who require hospitalization. There are 30,811 confirmed cases in New York and 3,805 people are hospitalized. The hospitalizations include 888 patients in intensive care units. There have been 285 coronavirus-related deaths reported in New York — the most of any state in the country. 
Cuomo highlighted what could be a positive development in the outbreak. On Sunday, hospitalizations were doubling every two days. By Tuesday, hospitalizations were doubling every 4.7 days. 
The finding is a positive sign, Cuomo said. He believes it's a product of density reduction efforts in New York. 
"Slowing the hospitalization rates coming into hospitalizations are everything so the hospitals can deal with the rate of people coming in," he said. 
• New York City has a plan to encourage social distancing. The plan, according to Cuomo, includes closing some streets to vehicles and opening them to pedestrians. 
There is also a density reduction measure coming to New York City parks. There will be a prohibition on basketball and other close contact sports. 
• In his latest pitch to the federal government, Cuomo asked for the "rolling deployment" of equipment to help states address the coronavirus outbreak. The focus would be on "hot spots" with a high number of cases. 
Cuomo committed to overseeing the deployment of equipment and supplies to other parts of the country once New York gets past its peak. 
Politics reporter Robert Harding can be reached at (315) 282-2220 or robert.harding@lee.net. Follow him on Twitter @robertharding.
Concerned about COVID-19?
Sign up now to get the most recent coronavirus headlines and other important local and national news sent to your email inbox daily.