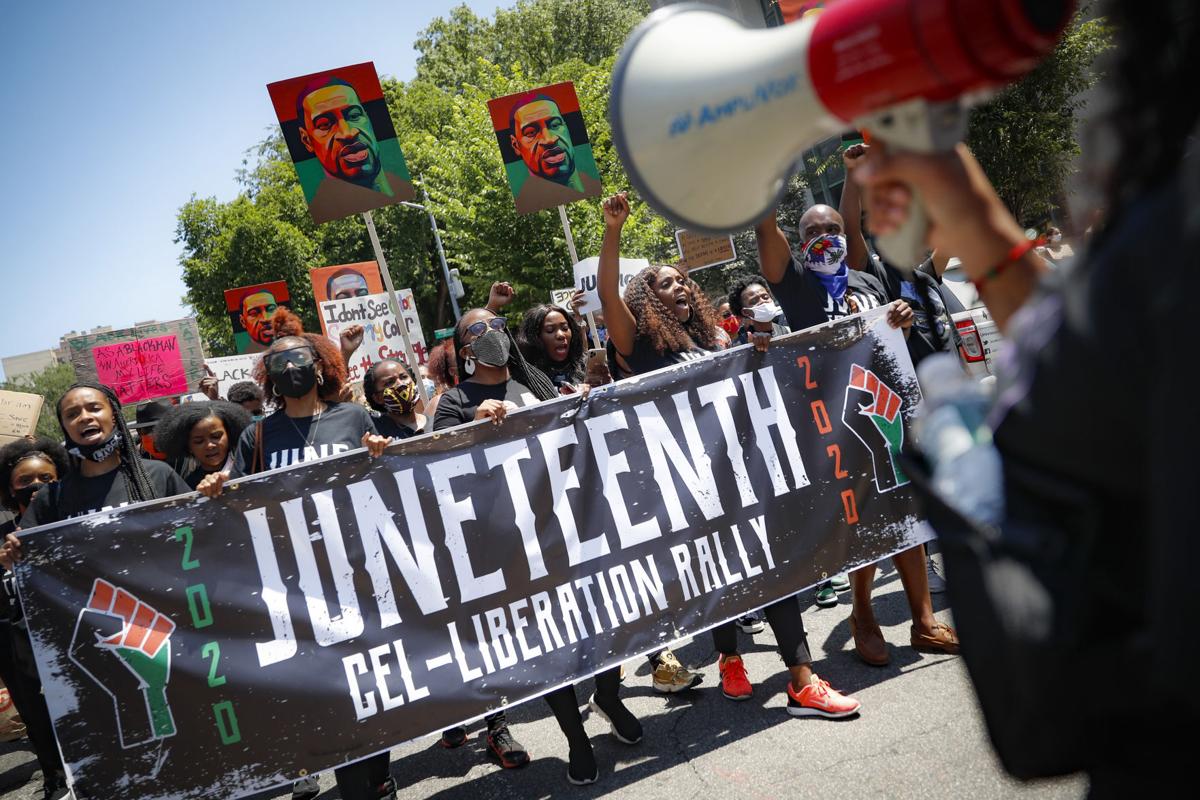 Juneteenth is on the verge of becoming a public holiday in New York state. 
State legislators voted this week to make Juneteenth, June 19, a state holiday. The action followed Gov. Andrew Cuomo's executive order this year to make Juneteenth a holiday for state employees, with the goal of designating it an official state holiday beginning in 2021. 
The state Assembly passed the bill by a 142-0 vote. It also received unanimous support in the state Senate. 
The legislation was introduced by state Sen. Kevin Parker and Assemblywoman Alicia Hyndman. 
"The Juneteenth holiday is a reminder of our past and a celebration of freedom," Senate Majority Leader Andrea Stewart-Cousins said. "It recognizes the day when the last enslaved African Americans in the Confederacy were informed about their emancipation. As we enjoy this festive day, we also recognize that there is still progress to be made." 
Juneteenth is a holiday marking the end of slavery in the United States. The significance of June 19 is on that date in 1865, the Union Army announced in Galveston, Texas that enslaved people were free. Even though President Abraham Lincoln issued the Emancipation Proclamation during the Civil War, it wasn't until after the Confederacy's surrender that the order was enforced in Texas. 
There have been Juneteenth celebrations across the country, including in Auburn — the final resting place of Harriet Tubman. Nearly every state recognizes Juneteenth as a holiday or a "ceremonial observance." 
State lawmakers also approved the establishment of Abolition Commemoration Day in New York. The day will be observed on the second Monday in July and marks the end of slavery in New York. 
The state Legislature passed the Abolition Act in 1817, but slavery was abolished in New York on July 4, 1827. 
"African American history has too often been overlooked, whitewashed and relegated to the confines of a single month," Assembly Speaker Carl Heastie said. "I am proud to serve in this incredibly diverse legislative body, and one that continues to work to represent the diversity of our people and our history." 
Politics reporter Robert Harding can be reached at (315) 282-2220 or robert.harding@lee.net. Follow him on Twitter @robertharding.
Get Government & Politics updates in your inbox!
Stay up-to-date on the latest in local and national government and political topics with our newsletter.