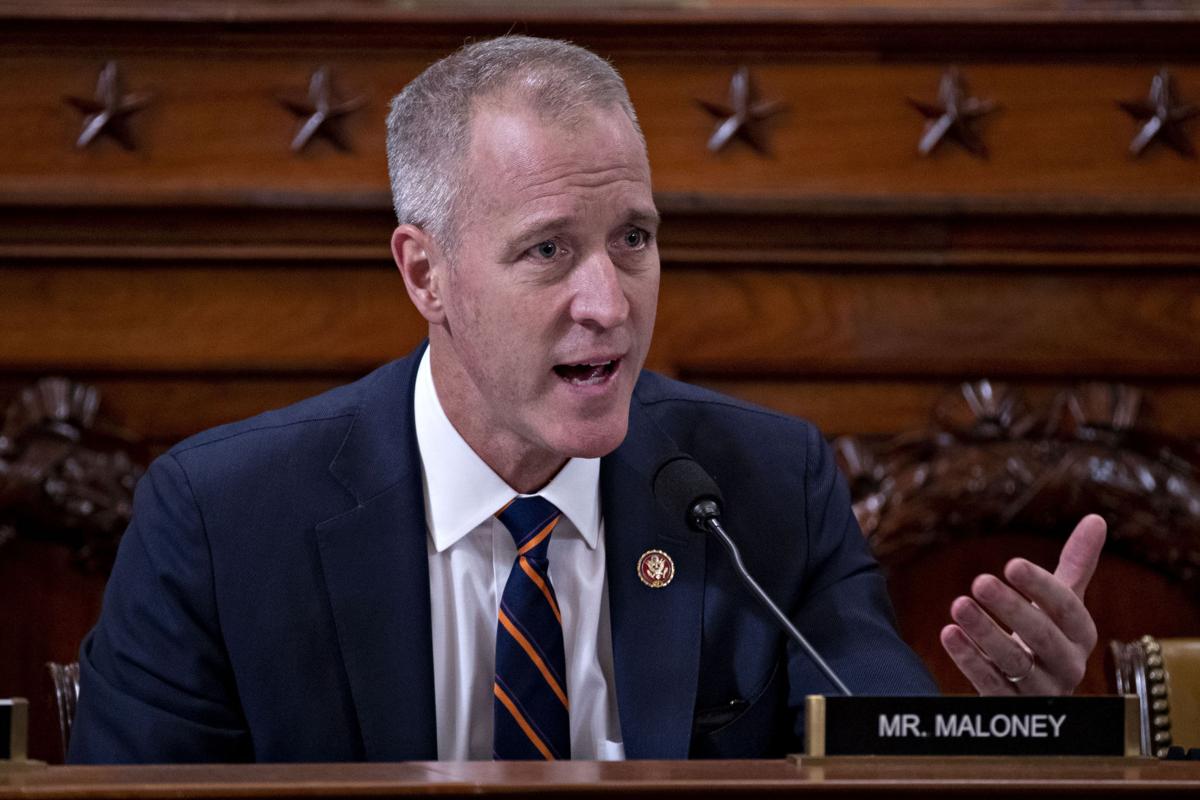 U.S. Rep. Sean Patrick Maloney is the first member of New York's congressional delegation to endorse a candidate in the 24th district Democratic primary. 
Maloney, a Hudson Valley Democrat, is supporting Francis Conole for Congress. Conole, D-Syracuse, is seeking the Democratic nomination to challenge Republican U.S. Rep. John Katko. 
"New York needs to see results, and with President Trump in the White House, there is no margin for error," Maloney said. "The stakes in districts like these are just too high. Born and raised in Syracuse, Francis has seen central New York overcome tough times before, and I know he's the guy we need to do it again." 
The endorsement comes a little more than two weeks before the primary and eight days before the start of early voting in the district. Dana Balter, who was the Democratic nominee in 2018, is also in the race for the Democratic nomination. 
Maloney, who was elected to Congress in 2012, is a member of three House committees: agriculture, intelligence and transportation and infrastructure. He ran for state attorney general in 2018, but lost in the Democratic primary. 
Maloney's endorsement adds to the list of elected leaders and organizations supporting Conole. The Syracuse Democrat has the support of the Cayuga and Onondaga Democratic committees, Iron Workers Local 60 and several elected officials, including Auburn Mayor Michael Quill and Cayuga County legislators Elane Daly and Heidi Nightengale. 
As voting begins in the 24th, Conole is making the argument that he is the best Democrat to challenge Katko. He highlights Balter's performance against Katko in 2018. Balter lost by five percentage points. 
"As someone who beat an incumbent Republican, I know a general election winner when I see one," Maloney said. "Democrats can take back this seat and replace a Trump ally, but we need the right candidate to do it." 
Conole said of the endorsement, "Congressman Maloney has dedicated his life to public service and bringing people together to champion critical issues like creating good-paying jobs for working people in New York. I'm ready to beat John Katko in November, and get to work with Congressman Maloney in building a brighter future for the people of New York's 24th Congressional District." 
Absentee ballots are already being sent to eligible primary voters in the 24th district. For the primary election, the risk of COVID-19 is considered a temporary illness. To receive an absentee ballot, a voter must say they have a temporary illness or another excuse that explains why they are unable to vote at the polls. 
Early voting begins Saturday, June 13, and runs through Sunday, June 21. Primary Election Day is Tuesday, June 23. 
Politics reporter Robert Harding can be reached at (315) 282-2220 or robert.harding@lee.net. Follow him on Twitter @robertharding.