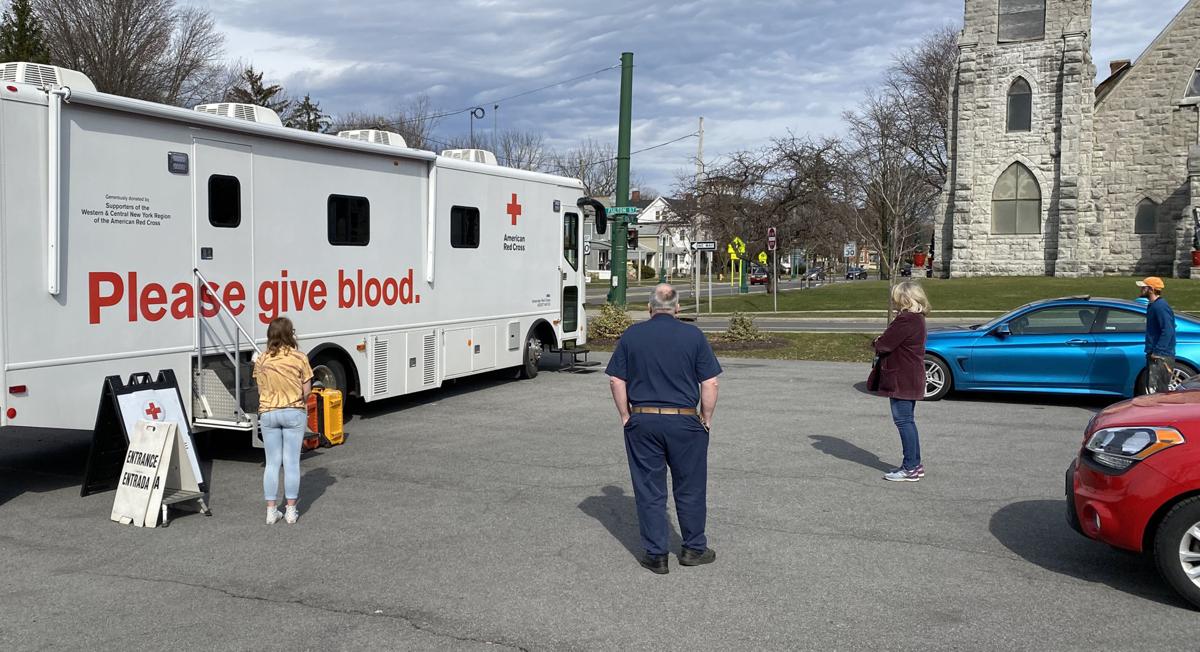 The coronavirus death toll in New York jumped by 100 in a 24-hour period as the state deals with a public health crisis that's overwhelming hospitals, especially in the New York City area. 
The number of coronavirus-related deaths increased to 385, according to the latest figures provided by Gov. Andrew Cuomo. New York accounts for more than one-third of all COVID-19 deaths in the United States. 
So far, 1,050 people have died in the U.S. after contracting the coronavirus. 
With 5,327 people hospitalized in New York, 1,290 of which are in intensive care units, Cuomo expects the death toll to rise. Many of the patients in ICUs are on ventilators due to their condition. 
For a patient without COVID-19 who needs a ventilator, they are usually on the machines for three to four days. COVID-19 patients that need ventilators to breathe are on them for 11 to 21 days. 
"The longer you are on a ventilator, the more probability of a bad outcome," said Cuomo, who added later that he expects the number of deaths to rise because there are more people on ventilators. 
New York continues to have the most confirmed cases of COVID-19 in the country. As of Thursday, 37,258 people have tested positive for the virus. While the hospitalization numbers are rising, 1,517 patients have been discharged. 
In Cayuga County, the number of confirmed novel coronavirus cases remained at three as of Wednesday afternoon, according to the Cayuga County Health Department. The county reported that no one is hospitalized locally due to the coronavirus.
The state is still testing at a high rate. More than 122,000 people have been tested for the coronavirus, including 18,650 on Wednesday. That's a single-day high since the state increased its testing capacity. 
• Cuomo said Thursday that the state is looking to establish overflow hospital sites in each borough of New York City and in Nassau, Rockland, Suffolk and Westchester counties. 
Each overflow hospital would have at least 1,000 beds. The state is scouting sites for the temporary hospitals. 
• The state continues to shop for ventilators, which is a need as the number of patients in intensive care units counties to climb. 
Cuomo repeated on Thursday that the state will allow ventilators to be split so hospitals can use them for two patients. He also said that anesthesia machines are being converted to ventilators. 
• On Wednesday, Cuomo announced that more than 6,000 mental health professionals volunteered their services to assist New Yorkers. A hotline was created for residents to call and schedule appointments. 
The governor provided an update on Thursday. More than 8,000 mental health professionals have volunteered to offer free services. There are mental health professionals from other states who said they will help New Yorkers in need. 
Appointments will be conducted over the phone or using other electronic technology, such as FaceTime or Skype. 
• Cuomo acknowledged that the situation isn't easy, but praised employees in different fields — first responders, healthcare professionals, grocery store employees, pharmacists, and transportation workers — for continuing to work as the coronavirus outbreak spreads. 
"Yes, we're tired," he said. "But look at what others among us have to do and the challenge they're under and how they're stepping up. Who am I to complain about being tired when so many people are doing such heroic efforts." 
Politics reporter Robert Harding can be reached at (315) 282-2220 or robert.harding@lee.net. Follow him on Twitter @robertharding.
Concerned about COVID-19?
Sign up now to get the most recent coronavirus headlines and other important local and national news sent to your email inbox daily.