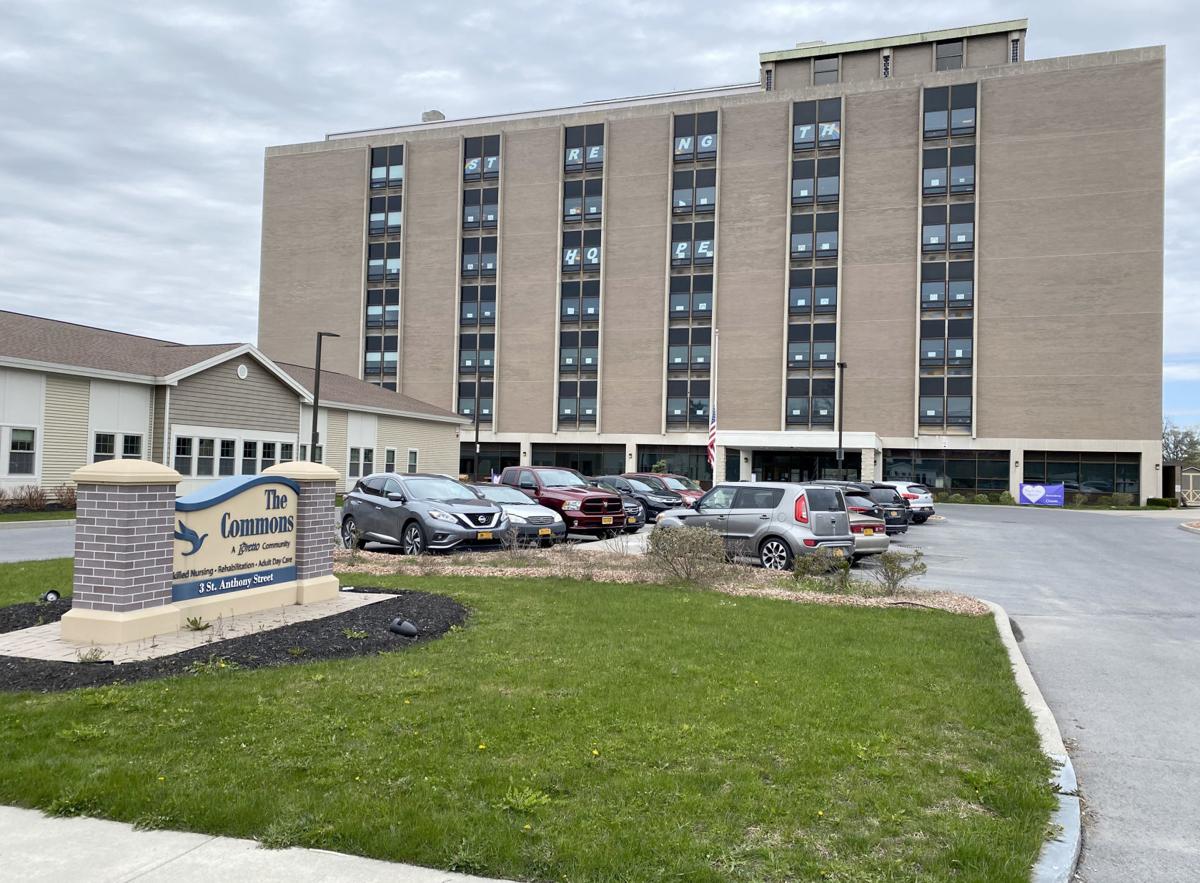 When Gov. Andrew Cuomo mandated nursing homes and adult care facilities to test employees for COVID-19 twice a week, administrators worried that there wouldn't be enough personnel or supplies to administer the tests. 
More than a week after the directive's announcement, there's a new source of anxiety: Whether the long-term care facilities will suffer major financial losses due to the requirement. 
During the Cayuga County Board of Health meeting this week, Cayuga County Legislator Keith Batman expressed concern that local nursing homes may need to close because of the huge financial burden posed by the testing mandate. 
Two county health department officials — Kathleen Cuddy, the public health director, and Nancy Purdy, associate compliance officer — agreed that it would create financial difficulties for nursing homes at a time when they are already feeling the effects of the COVID-19 pandemic and the worst economic crisis since the Great Depression. 
Purdy explained that some of the adult care facilities don't have the medical or nursing staff to administer the tests, so employees use the health department's occasional drive-thru clinics to get tested for COVID-19. She doesn't think requiring these facilities to test their employees for a long period of time is sustainable. 
Cuddy said, theoretically, the testing mandate is a great idea. But there wasn't enough information provided to support its implementation. 
"I don't believe there is one single facility who can financially support this," she said. 
The American Health Care Association estimates that it would cost New York $18.3 million to test every nursing home employee once. There are nearly 122,000 nursing home employees in the state. 
The testing mandate was one response to the COVID-19 outbreak occurring in many nursing homes in New York. There have been at least 3,000 coronavirus-related deaths in nursing homes. There are over 2,000 more presumed deaths. 
Cuomo has recently defended the testing requirement. He admitted that it's "onerous," but added that "we have to do everything we could do."
"Testing twice a week I know we can do — and I will help them get the test if they can't get them," he said. 
In Cayuga County, there have been no COVID-19 cases reported in nursing homes. A majority of New York counties have at least one COVID-19 fatality in nursing homes. In neighboring Onondaga County, there are 38 COVID-19 deaths in nursing homes. 
Nursing homes in Cayuga County are following the order to test every employee twice a week. At Fingerlakes Center for Living, which is owned by Auburn Community Hospital, there are more than 100 employees. It will cost the facility at least $20,000 a week to comply with the testing mandate. 
Matthew Chadderdon, vice president of marketing and public affairs at Auburn Community Hospital, noted that Fingerlakes Center for Living has been rated a five-star nursing home and had two consecutive annual inspections with no findings. 
While the facility will follow the guideline to ensure the safety of its employees and residents, the costs could pose problems. 
"We'll have to deal with the financial implications when they arrive, but it will be very expensive and that's obviously a concern because this whole pandemic has taken a financial toll on the hospital," Chadderdon said. 
Auburn Nursing and Rehabilitation Center is in a similar position. The first priority is to care for the residents and staff, said Judson MacCaull, the facility's administrator. They have a plan in place to perform the mandated tests. But he acknowledged it's going to have a "huge impact." 
The state has helped supply testing kits to nursing homes. However, that doesn't cover the costs of having the specimens processed. With a processing expense of at least $100 per test, Stephen Hanse, president and CEO of the New York State Health Facilities Association, said it would cost nursing homes more and adult care facilities more than $40 million each week to test their employees. 
"That is an untenable cost for providers who are already significantly in the red as a consequence of significant increased expenses directly attributable to the COVID-19 pandemic," Hanse said. 
One way the state could help, according to Hanse, is by applying for federal funding. The federal government allocated $11 billion to assist states with COVID-19 testing expenses. 
If the state applies and receives federal aid, Hanse suggested that it should be given to adult care facilities and nursing homes to help administer COVID-19 testing. 
"Without state assistance and these federal funds, this mandate poses significant concerns as to the continued viability of providers throughout New York," Hanse said. 
Politics reporter Robert Harding can be reached at (315) 282-2220 or robert.harding@lee.net. Follow him on Twitter @robertharding.
Concerned about COVID-19?
Sign up now to get the most recent coronavirus headlines and other important local and national news sent to your email inbox daily.