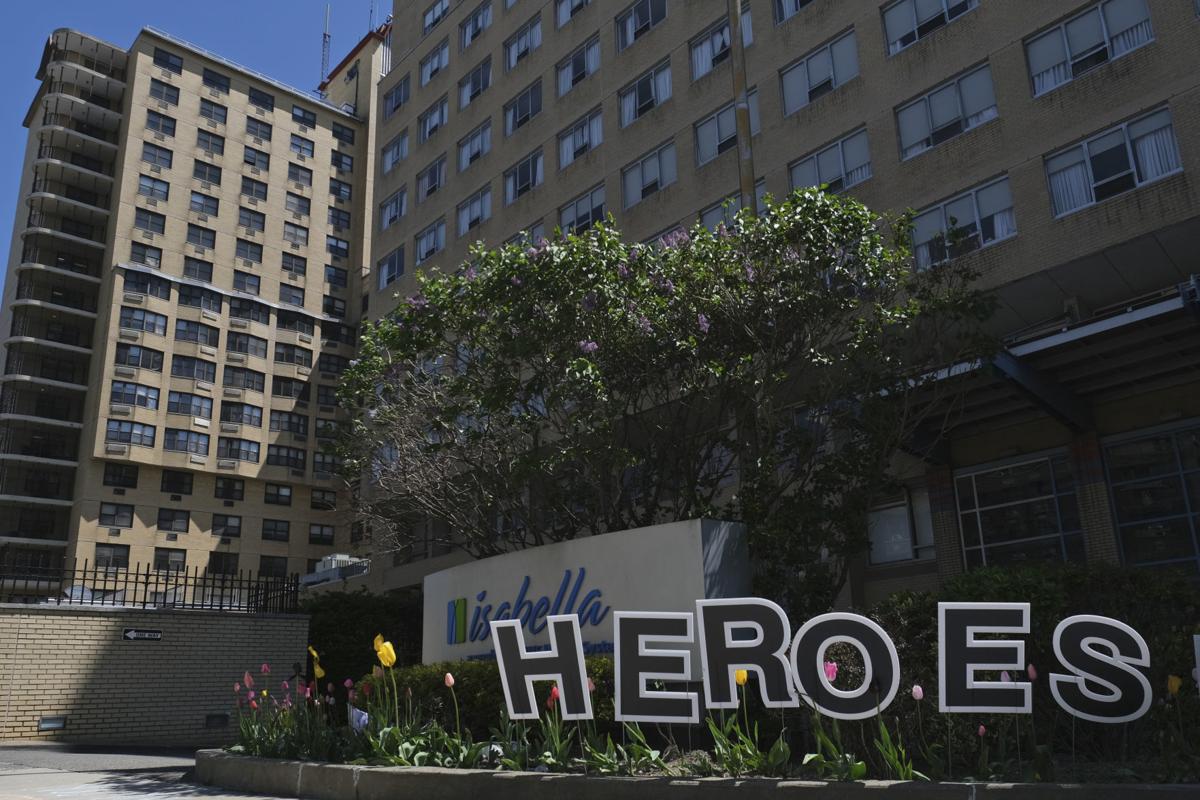 Republican members of New York's congressional delegation are requesting a federal investigation after more than 5,700 confirmed or presumed COVID-19 deaths at long-term care facilities in the state. 
In a letter signed by U.S. Reps. John Katko, Pete King, Tom Reed, Elise Stefanik and Lee Zeldin, the members of Congress asked the U.S. Department of Health and Human Services and Centers for Medicare and Medicaid Services to review New York's "unclear and shifting policy guidance" for nursing homes. 
The GOP delegation focused on two state policies, including a March 25 directive from the state Department of Health informing nursing homes that residents cannot be denied admission or re-admission if they have a confirmed or suspected case of COVID-19. It also prohibited nursing homes from requiring hospitalized residents deemed "medically stable" to be tested for COVID-19 before being admitted or re-admitted to the facilities. 
The group is also concerned about guidance allowing asymptomatic COVID-19 health care providers to tend to infected residents. 
"These policies have created a dangerous environment where residents of long-term care facilities are at even greater risk and health care workers face a near-impossible task of preventing the spread of the virus from new COVID-19 positive patients," the members wrote. 
Since the COVID-19 outbreak began, there have been 2,894 confirmed deaths and 2,646 presumed deaths in nursing homes. There are an additional 113 confirmed deaths and 52 presumed deaths in adult care facilities, according to the latest state Department of Health data. 
Stephen Hanse, president and CEO of the New York State Health Facilities Association, told The Citizen in April that the spread of the virus in nursing homes was due to a "confluence of issues." He said the state's March 25 advisory "presented real concerns" for nursing home operators because of the possibility that COVID-19 could be introduced into the facilities. 
But Hanse mentioned other challenges, too. A health care worker who has COVID-19 but isn't exhibiting symptoms could bring the disease into a nursing home. Shortages of personal protective equipment and testing supplies were also concerns. 
The state recently ordered that every nursing home employee should be tested for COVID-19 twice a week. 
In comments about the nursing home policies over the last several weeks, Gov. Andrew Cuomo and members of his administration have said that the measures were based on federal guidance from the Centers for Disease Control and Prevention, among other agencies. 
The state has made some changes to these directives within the last few weeks. In addition to requiring testing of all nursing home employees, hospitalized nursing home residents can't be discharged from the hospital unless they test negative for COVID-19. And in a letter to nursing home administrators, state Health Commissioner Dr. Howard Zucker said asymptomatic employees who test positive for COVID-19 can't return to work for at least 14 days. 
When asked about the congressional representatives' letter calling for an investigation, Cuomo responded: "I would like to say that we are enlightened enough where this is going to be a period where we don't play gratuitous politics, but everybody makes their own decisions." 
Stefanik, R-Schuylerville, posted on social media about her support for the federal investigation. She said the nursing home deaths are an "inexcusable tragedy" and noted that former Gov. George Pataki has also called for an inquiry. Rich Azzopardi, Cuomo's senior adviser, responded in a tweet that the state policies were "entirely consistent" with CDC guidelines. He added that Stefanik should "stop political pandering and fear-mongering." 
Maddie Anderson, Stefanik's spokesperson, responded in a statement: "We urge Governor Cuomo to do something we understand is uncomfortable for him: take a look inward and think about the catastrophic mistakes he and his administration made during COVID-19." 
While the situation in nursing homes has sparked a political fight, more New Yorkers continue to die. Cuomo announced at his briefing Saturday that there were 157 COVID-19 deaths in a 24-hour period. Fifty-two of the deaths occurred in nursing homes. 
Politics reporter Robert Harding can be reached at (315) 282-2220 or robert.harding@lee.net. Follow him on Twitter @robertharding.
Concerned about COVID-19?
Sign up now to get the most recent coronavirus headlines and other important local and national news sent to your email inbox daily.