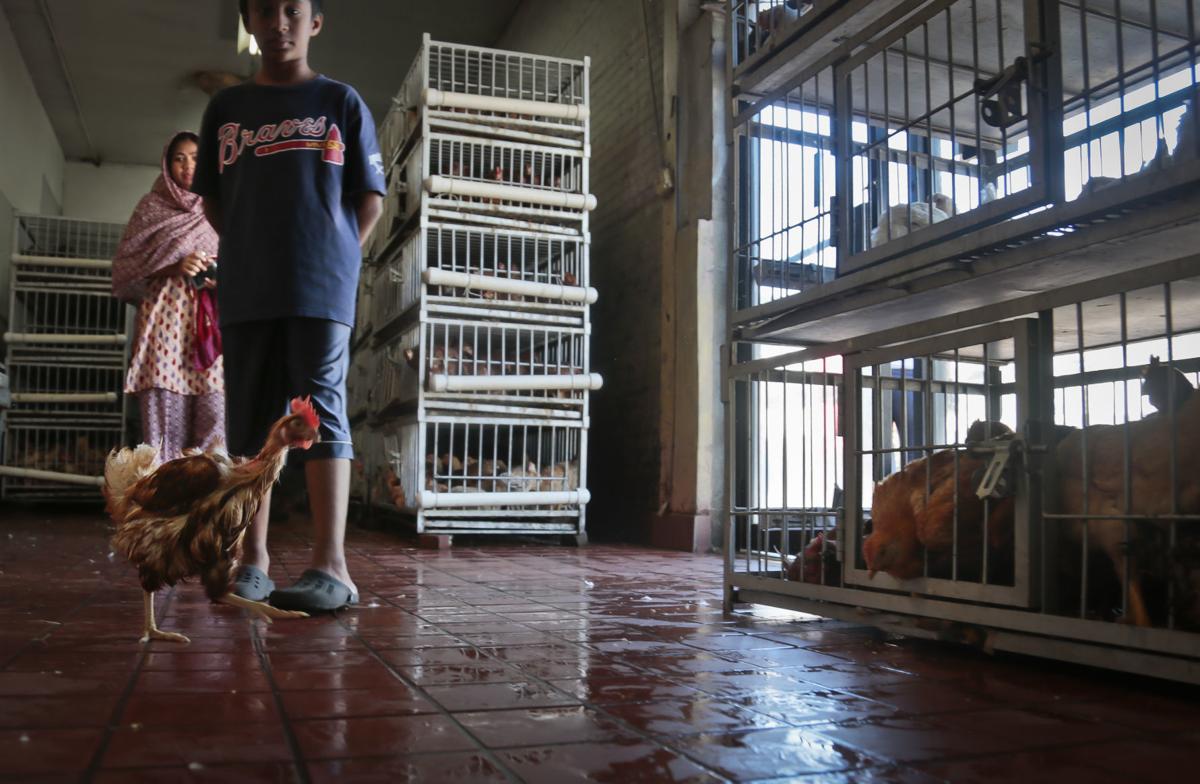 Live-animal markets would be closed in New York under a proposal by two state lawmakers. 
Assemblywoman Linda Rosenthal and state Sen. Luis Sepulveda authored legislation that would shut down live-animal markets in New York. The state Agriculture and Markets commissioner would be directed to suspend licenses for existing markets and would stop issuing new licenses. A state task force would be established to examine whether regulations could allow the slaughterhouses to resume operations. 
The task force would consist of members appointed by the governor and both houses of the state Legislature. 
There is renewed concern about live-animal markets in the midst of the COVID-19 pandemic. While research continues, it's believed that COVID-19 may have originated from a wet market in Wuhan, China. 
Other diseases have been linked to wet markets. SARS, which like COVID-19 is a respiratory illness, may have originated from animals sold at a Chinese wet market. 
There are more than 80 live-animal markets in New York City. State law prevents the slaughterhouses from operating near residential buildings, but the lawmakers said that many are in violation of that measure. 
"In a matter of weeks, COVID-19 has ravaged New York and changed life for millions of New Yorkers," said Rosenthal, a Manhattan Democrat. "As policymakers, we have a responsibility to respond to this crisis by doing everything in our power to prevent the next pandemic. Closing New York's live-animal markets, which operate in residential neighborhoods and do not adhere to even the most basic sanitary standards, until we determine whether they can be made safe, is a vital first step." 
Several groups, including the Humane Society, support the legislation. Medical professionals are also supportive because of the possibility that the animals will spread viruses to humans. 
Dr. Anthony Fauci, a member of the White House Coronavirus Task Force and director of the National Institute of Allergy and Infectious Diseases, has said that wet markets should be shut down "right away." Several medical studies have panned wet markets for the role they've played in the spread of diseases. 
While the legislators' bill would form a task force to determine if live-animal markets can operate safely, one health expert — Dr. Neal Barnard, who is president of the Physicians Committee for Responsible Medicine — said there should be a total ban on the markets. 
"Poultry flocks are breeding grounds for influenza A virus, and live animal markets are the source of coronavirus," he said. 
Other concerns stem from the operation of the live-animal markets. Rosenthal and Sepulveda learned that the state Department of Agriculture and Markets has only three inspectors for slaughterhouses in New York. Inspection reports obtained by the Humane Society of New York revealed that unsanitary conditions were observed at most slaughterhouses. The markets committed violations by not providing workers with protective gear and there were flies and rats found in killing rooms at the slaughterhouses. 
"It is long overdue for this glaring issue to be addressed," Sepulveda said, "and with NYC being an epicenter of this global public health crisis, it is vital that we close all of NYC's live-animal markets." 
Politics reporter Robert Harding can be reached at (315) 282-2220 or robert.harding@lee.net. Follow him on Twitter @robertharding.
Concerned about COVID-19?
Sign up now to get the most recent coronavirus headlines and other important local and national news sent to your email inbox daily.