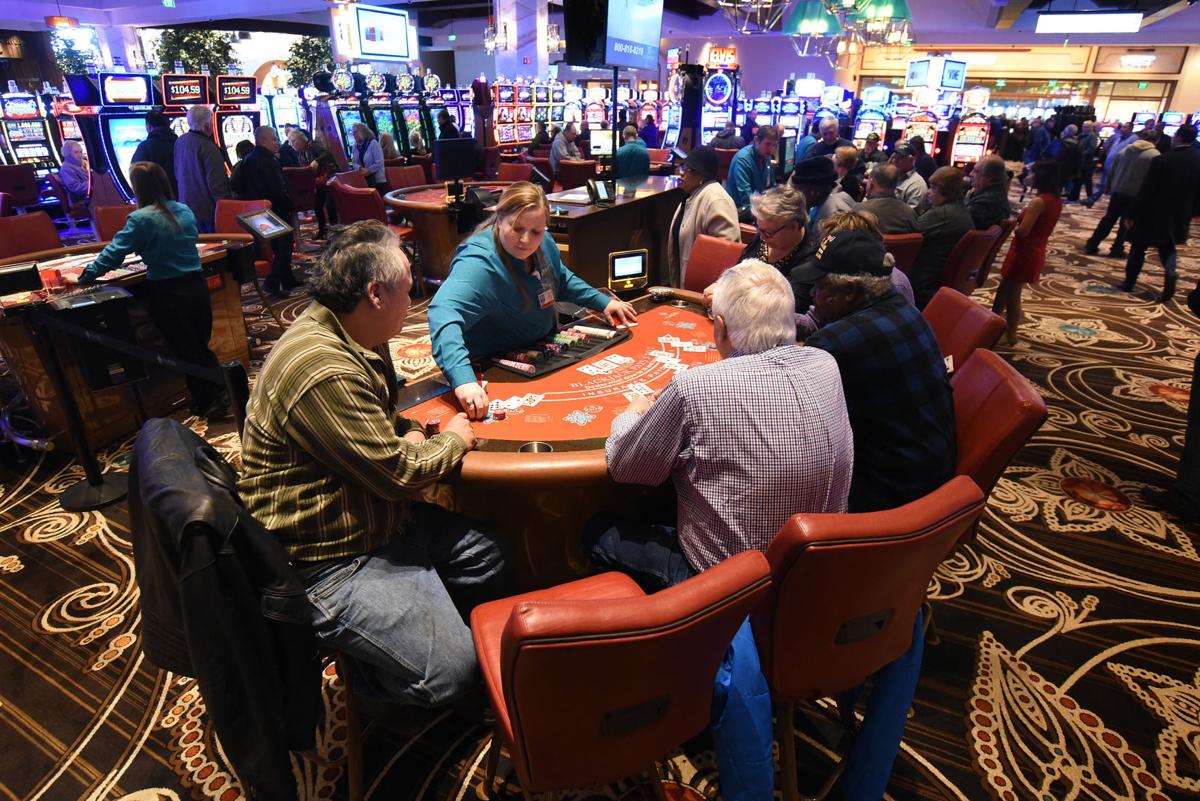 New York is taking dramatic action to close some businesses — bars, casinos, gyms, movie theaters and restaurants — as the novel coronavirus spreads across the state. 
Bars and restaurants will be closed to dine-in customers, but delivery and takeout services will be permitted. Gov. Andrew Cuomo said Monday that the state Liquor Authority will issue waivers to allow bars and restaurants to sell carryout alcoholic beverages. 
"I hope that goes a long way to alleviating any economic hardship," said Cuomo, who has been a major booster of the craft beverage industry during his time as governor. 
Casinos, gyms and movie theaters will be closed until further notice. Based on the recommendation of the Centers for Disease Control and Prevention, the state is also limiting social gatherings to no more than 50 people
The orders take effect at 8 p.m. Monday. 
New York cooperated with two neighboring states — Connecticut and New Jersey — to adopt the temporary measures. Cuomo preferred a regional approach to prevent people from "state shopping" — a practice involving residents of one state traveling to another where the same protocols may not be in place. 
"I don't want to have a different set of rules here," Cuomo said. 
New York's casinos will close before Cuomo's order takes effect. Del Lago Resort & Casino in Seneca County announced it will close at 5 p.m. Monday. 
Del Lago employees will be paid for the upcoming two-week period, according to a news release. Employees have been asked to seek medical attention if they have symptoms of the coronavirus. 
"Del Lago Resort & Casino's foundational pillar is to put our community first, and it is our duty to protect our employees and local residents and minimize the risk of community spreading," said M. Brent Stevens, CEO of Peninsula Pacific Entertainment, which owns the casino. 
Even though the order covers only commercial casinos, the Oneida Nation said it will temporarily close its three casinos — Point Place, Turning Stone and Yellow Brick Road — on Monday. 
Cuomo on Monday said he "strongly" advises only essential businesses and services to remain open after 8 p.m. Monday. His list included gas stations, grocery stores, medical facilities and pharmacies. 
Mandatory closures haven't been ordered, but Cuomo didn't rule out taking that action. 
The number of coronavirus cases is up to 950 in New York. At least seven people have died after contracting COVID-19. 
Politics reporter Robert Harding can be reached at (315) 282-2220 or robert.harding@lee.net. Follow him on Twitter @robertharding.