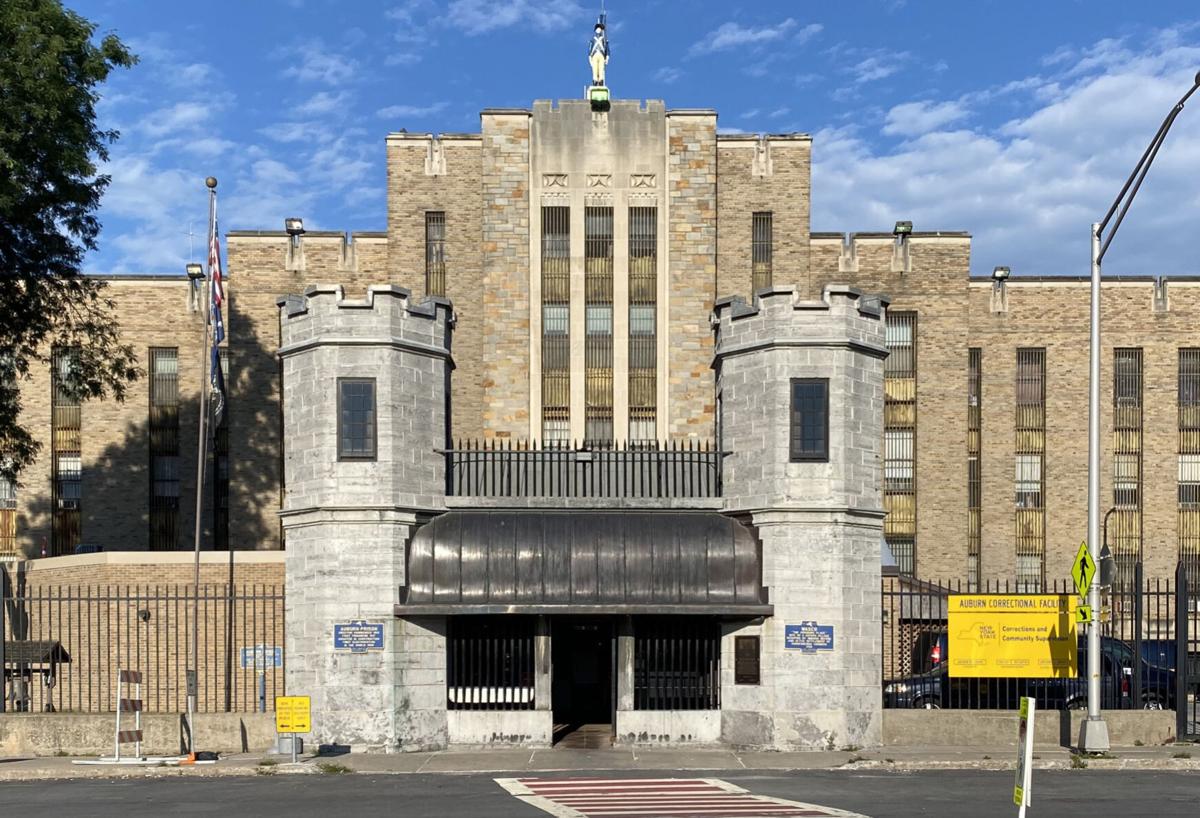 A state Supreme Court judge ruled Monday that excluding incarcerated individuals from being eligible for the COVID-19 vaccine violates their constitutional rights and ordered New York to immediately offer the vaccination to inmates. 
Two incarcerated individuals sued Gov. Andrew Cuomo and state Health Commissioner Dr. Howard Zucker for access to the COVID-19 vaccine after most inmates were excluded from eligibility. When correction officers and other prison workers were eligible in the priority 1B group, inmates weren't included. 
It wasn't until there was a threat of a lawsuit that the state allowed older inmates age 65 and over to get vaccinated. A state Department of Corrections and Community Supervision spokesman said in February that 1,075 older incarcerated individuals in New York prisons would eligible for the COVID-19 vaccine. 
Beth Garvey, acting counsel to the governor, said Monday that more than 19,246 vaccinations have been administered to staff and incarcerated individuals. 
With the state expanding eligibility for the vaccine to residents age 30 and older, Garvey added that incarcerated individuals in state or local facilities will be included. 
"Our goal all along has been to implement a vaccination program that is fair and equitable, and these changes will help ensure that continues to happen," she said. 
But the lawsuit brought against the state raises questions about equitable distribution of the vaccine, at least within prisons. Other people in congregate settings were eligible for the vaccine, but incarcerated individuals were excluded.
There have been COVID-19 outbreaks in several state prisons. According to DOCCS, more than 11,500 incarcerated individuals, parolees and employees have contracted the virus. There have been 6,273 positive cases among the incarcerated population. 
Alexander Horwitz, executive director of New Yorkers United for Justice, blasted DOCCS for its response to the pandemic in prisons. 
"Nearly half of all states have included incarcerated people in their COVID-19 vaccine distribution plans and have taken various measures to curb the spread of COVID-19 in their correctional facilities," Horwitz said. "Meanwhile, (DOCCS) has failed to keep New Yorkers safe throughout this pandemic for over a year. DOCCS has continually ducked responsibility and obfuscated public information — all to avoid exposing their complete unwillingness to test and vaccinate incarcerated New Yorkers." 
Other advocates are hoping for additional state actions. Robin DelPiore, a leader with the Center for Community Alternatives and the mother of an incarcerated individual, is pleased that the vaccine will be available to inmates. But she added it's "appalling and unconscionable" that it took legal action to expand eligibility to incarcerated individuals. 
She called on Cuomo to adopt other reforms. Criminal justice reform groups have been asking the governor to sign the HALT Solitary Confinement Act, which the state Legislature passed this month. The bill would establish alternatives to solitary confinement and limit long-term isolation to no more than 15 consecutive days.
"Now is the time to sign it and advance urgent parole reforms," DelPiore said. "Deaths behind bars — whether by COVID, suicide or parole denials — land squarely at the governor's feet. It is time for compassion. It is time for action." 
Politics reporter Robert Harding can be reached at (315) 282-2220 or robert.harding@lee.net. Follow him on Twitter @robertharding.