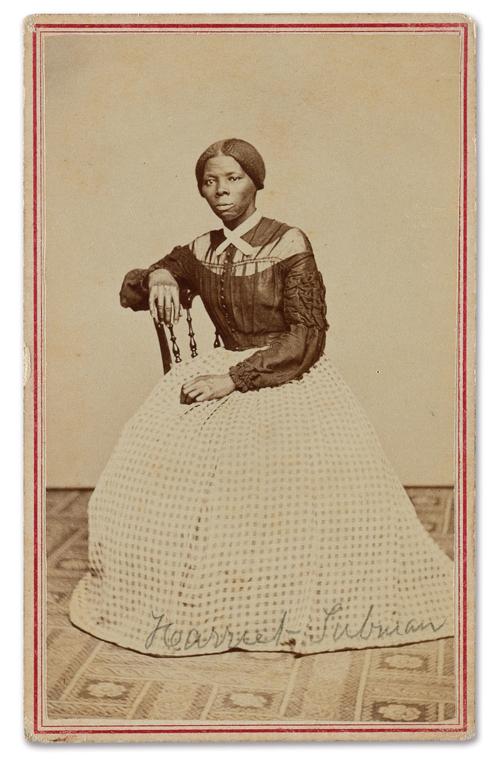 Before the $20 bill is redesigned, Harriet Tubman could appear on a coin. 
Two New York members of Congress, U.S. Reps. John Katko and Gregory Meeks, introduced a bill that would require the Department of Treasury to mint commemorative coins celebrating the bicentennial of Tubman's birth. 
Based on research, Tubman's birth year is believed to be 1822. The legislation authored by Katko, R-Camillus, and Meeks, D-Queens, would allow for the coins to be issued from Jan. 1, 2022, through Dec. 31, 2022. 
If the bill is approved, up to 50,000 $5 gold coins, 400,000 $1 silver coins and 750,000 clad half-dollar coins will be released. 
There are design requirements outlined in the bill. The front of the coin would hear Tubman's image. The coins would also include an inscription of Tubman. 
Katko, whose district includes the Harriet Tubman National Historical Park in Cayuga County, said he's proud to introduce the bill to mark the bicentennial of Tubman's birth. 
"By honoring Harriet Tubman's legacy, it is my hope that these coins will help symbolize and promote the values of freedom and opportunity in today's society," he added. 
If the legislation is approved and the coins are minted, they would be sold "at a price equal to the sum" of the face value of the coins, the surcharge for the coins and the cost of designing and issuing the coins. 
There would be a $35 surcharge for the $5 gold coins, a $10 surcharge for the $1 silver coins and a $5 surcharge for the clad half-dollar coins. The surcharges paid by coin buyers would be provided to Project Legacy, a human services nonprofit organization in Brooklyn.
The commemorative coin program allows for the issuance of up to two coins a year. In 2019, coins were sold to mark the 100th anniversary of the American Legion and the 50th anniversary of the Moon landing.
Katko continues to push for the $20 bill redesign featuring Tubman. The change was announced in the final year of Barack Obama's presidency. But President Donald Trump's administration hasn't committed to the redesign. Treasury Secretary Steven Mnuchin said last year there's been no decision on putting Tubman on the $20 bill. 
With uncertainty about the redesign, Katko reintroduced legislation that would require the Treasury to put Tubman's likeness on the $20 bill. The lead co-sponsor of the bill was the late U.S. Rep. Elijah Cummings, a Maryland Democrat. 
Online producer Robert Harding can be reached at (315) 282-2220 or robert.harding@lee.net. Follow him on Twitter @robertharding.
Get Government & Politics updates in your inbox!
Stay up-to-date on the latest in local and national government and political topics with our newsletter.