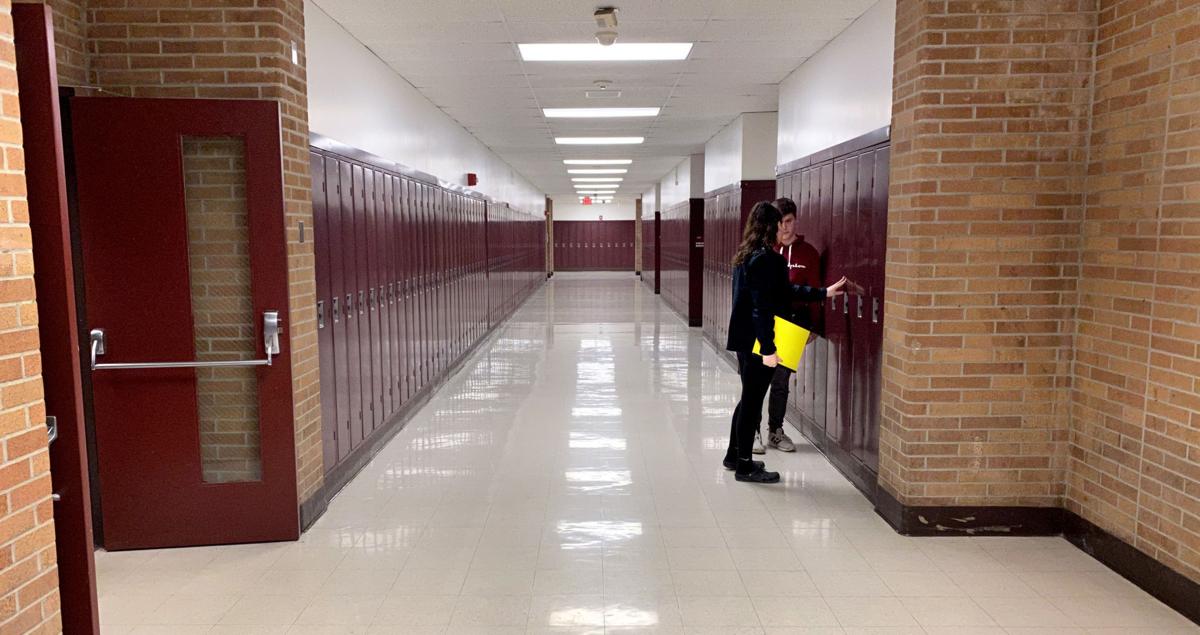 Half of school employees are hesitant or do not want to return for in-person classes this fall, according to a survey of more than 1,100 New York State United Teachers members outside of New York City. 
The results of the survey released by the teachers union on Thursday highlight the concern that some teachers have about resuming classroom instruction in September. School buildings closed in March due to the COVID-19 pandemic and shifted to distance learning, which most NYSUT members (57%) found at least somewhat effective for students. But a vast majority of teachers (86%) said the virtual learning sessions didn't work as well as in-person classes. 
A supermajority of NYSUT members (81%) said that the health and safety of staff and students should be the determining factor in reopening schools. 
"We know there are some districts that developed plans by listening to the concerns of educators and others who developed flawed plans that ignore legitimate health and safety needs," NYSUT President Andy Pallotta said. "At the end of the day, educators, students and parents must be able to trust the decisions made. Simply put: We must continue using the time between now and September to get this right for each community together." 
School districts developed reopening plans and submitted them to the state by the end of July. But Gov. Andrew Cuomo has said this week that he thinks districts must listen to parents and teachers before implementing any reopening plan. 
Cuomo repeated that message on Thursday during a conference call with reporters. While the state will have an initial decision on which schools can open based on the COVID-19 infection rate in the various regions, Cuomo said it's the parents that will make the ultimate decision. 
"They're watching what's happening across the country. They're watching what these other school districts are going. They're watching outbreaks when school is open. They have serious concerns, and they should," Cuomo said. "I'm not minimizing their concerns. If you look at the facts, you will have questions." 
The NYSUT online survey, which was conducted by Hart Research Associates and includes responses from 1,118 members, found that most of those who don't feel ready to return to school buildings are either concerned for their personal safety (81%), concerned for the students' safety (76%) or worry about their colleagues (65%). Nearly half don't believe schools will have the proper safeguards in place for in-person instruction. 
Among all respondents, a vast majority (81%) agree that students should be required to wear masks in schools. But more employees (88%) agree that it would be difficult for students, especially elementary pupils, to properly wear masks or other personal protective equipment. 
The COVID-19 pandemic is already impacting whether teachers and other school employees will consider early retirement or leave education. The survey found a majority of older teachers (55%) said they are more likely to retire or leave early because of the health crisis. 
There are other issues to consider. About one-third of members (32%) said they will need child care if schools reopening and districts resume in-person classes. More than three-quarters of the members with children are concerned that they won't be able to find affordable child care. 
"Planning for reopening means addressing a child care crisis before it overwhelms us and making every effort to address the concerns of those who feel leaving education altogether is their best option given the current path we're on," Pallotta said. "Particularly in the midst of a teacher shortage, we can't allow this pandemic to force highly trained, experienced educators into a corner. Whether it's seeking greater clarity from the state or accommodations from districts, our work continues." 
Politics reporter Robert Harding can be reached at (315) 282-2220 or robert.harding@lee.net. Follow him on Twitter @robertharding.
Concerned about COVID-19?
Sign up now to get the most recent coronavirus headlines and other important local and national news sent to your email inbox daily.