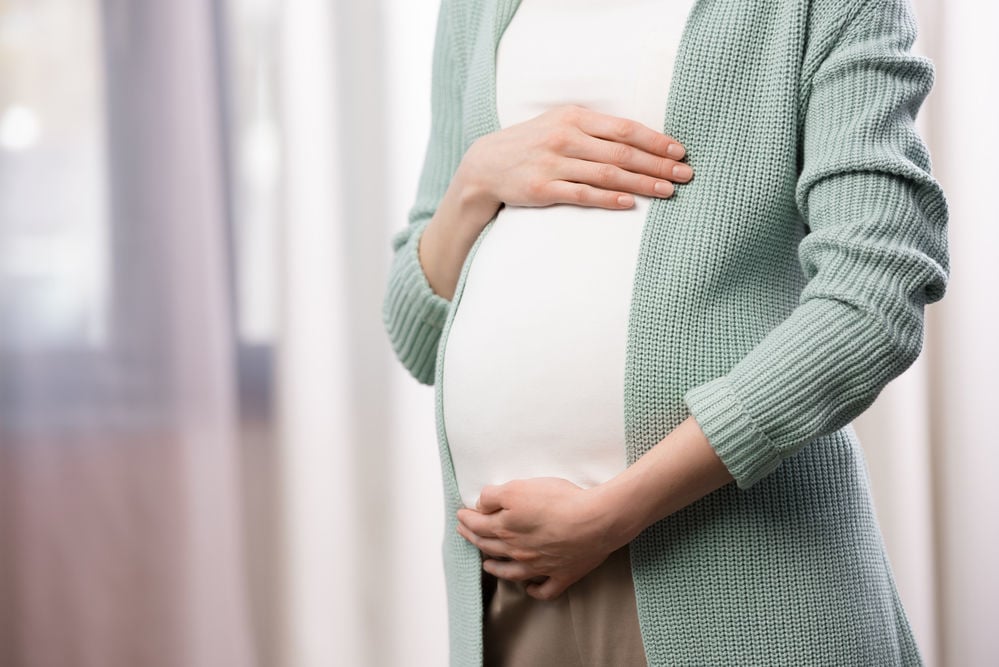 Pregnant women will be considered a priority population for testing and emergency birthing centers will be established after Gov. Andrew Cuomo accepted recommendations from the state's COVID-19 maternity task force. 
The task force, led by Secretary to the Governor Melissa DeRosa, issued six recommendations. The notable proposals include universal COVID-19 testing for pregnant women and the individuals accompanying them at hospitals or birthing facilities.
Under this plan, the state Department of Health would release guidance that identifies pregnant women as a priority population for testing and advises that they should be tested during their pregnancy and either one week prior to their due date or when they are admitted to a medical facility. 
Before the task force's recommendation, pregnant women weren't considered a priority group for testing. But some hospitals in New York opted for COVID-19 screening due to a rising number of pregnant women who tested positive for the coronavirus. 
Cuomo also accepted guidance to allow for the approval of birthing surge sites that could be used for delivery. The sites could be located at community health centers with the goal of providing an alternative place for pregnant women to go for delivery if there are concerns about COVID-19 at hospitals. 
The birthing centers would be limited to existing licensed facilities, according to the task force's recommendation. The panel also urged the state Department of Health to expedite the licensing process for midwife-led birthing centers in New York. 
DeRosa, who also chairs the New York State Council on Women and Girls, said the new policies will address fears pregnant women are facing due to COVID-19. 
"COVID-19 has caused enormous stress for women and expecting parents who are preparing to bring a child into this world in the midst of this global pandemic," she said. "I am proud that during these uncertain times, New York is leading the way in ensuring laboring mothers are properly supported and safely cared for." 
The other recommendations from the task force include: 
• An update to an earlier executive order allowing one support person to accompany a pregnant woman during their stay at a hospital or birthing center. The order will be updated to define "duration of stay" to include labor, delivery and recovery. Doulas will be considered part of the support team and should be allowed to accompany a pregnant woman during labor and delivery "as medically appropriate." 
• The creation of an educational campaign to highlight maternity care safety, infection control practices and the different levels of maternity care. The campaign would be created by the state Department of Health in consultation with experts and outside organizations. 
• The formation of a working group that aims to address equity in birthing options, including an educational campaign targeted at groups affected by racial and ethnic, economic or other disparate outcomes. 
• A review of COVID-19 and its impact on pregnancy. One goal will be to reduce racial disparities in prenatal care during the pandemic. 
Before the task force issued its recommendations, the state deemed reproductive health services as essential, allowed midwives and obstetrician-gynecologists from other states to practice in New York and increased access to telehealth services. 
"In the midst of this pandemic many women are struggling with additional stress and anxiety caused by the uncertainty of this virus and how it might affect their pregnancy or birthing plan," Cuomo said. "I'm grateful to the task force for their quick work, and I am accepting all their recommendations which will help tackle the problems that so many women are facing and ensure safer, healthier pregnancies for all." 
Politics reporter Robert Harding can be reached at (315) 282-2220 or robert.harding@lee.net. Follow him on Twitter @robertharding.
Concerned about COVID-19?
Sign up now to get the most recent coronavirus headlines and other important local and national news sent to your email inbox daily.