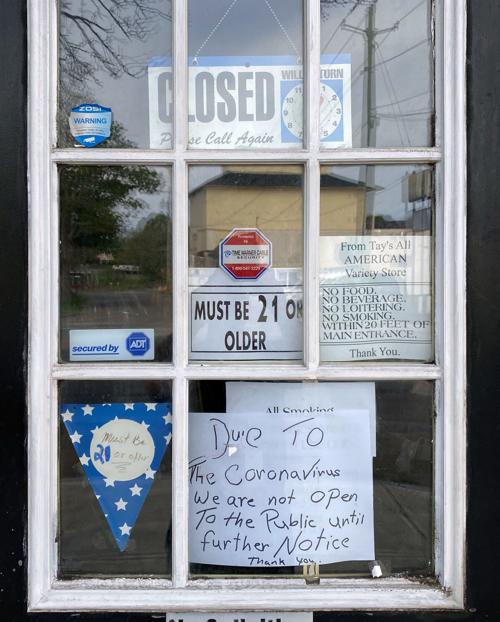 The unemployment rate in New York soared to 14.5% and the state lost more than 1.8 million jobs as the economy was impacted by the COVID-19 pandemic. 
New York's jobless rate rose from 4.1% in March. The 10.4 percentage point spike is the largest monthly increase since record-keeping began in 1976, according to the state Department of Labor.
The number of unemployed residents increased by 931,600 — from 388,700 in March to 1,320,300 in April. It's the largest monthly increase on record. 
The state's economy lost 1,764,600 private-sector jobs, a 21.4% decrease since March. That's also a record for the largest decline in monthly employment. The labor force declined by 307,600. 
Nearly one-third of the job losses (577,700) were in the leisure and hospitality industry. Most of the industry's job losses (471,400) were in accommodation and food services. 
Total employment in Cayuga County decreased from 25,500 in April 2019 to 21,700 in April 2020, a 14.9% drop. The Syracuse metro area lost 60,000 jobs compared to last year, an 18.7% decline. 
The job losses occurred as the state shut down what it deemed to be "non-essential" businesses. Bars and restaurants, which have been severely affected by the pandemic, could remain open. But service had to be limited to delivery or takeout. 
New York's unemployment system has been overwhelmed by the economic downtown. The Department of Labor said this week that $10 billion in benefits have been paid to more than 2 million New Yorkers over the last 2 1/2 weeks. That's nearly five times the total — $2.1 billion — paid out in 2019. 
Nationally, the unemployment rate is 14.7%. This week, 2.4 million Americans filed for unemployment. Since the COVID-19 outbreak began to affect businesses, nearly 39 million people have filed for unemployment. 
Politics reporter Robert Harding can be reached at (315) 282-2220 or robert.harding@lee.net. Follow him on Twitter @robertharding.
Concerned about COVID-19?
Sign up now to get the most recent coronavirus headlines and other important local and national news sent to your email inbox daily.