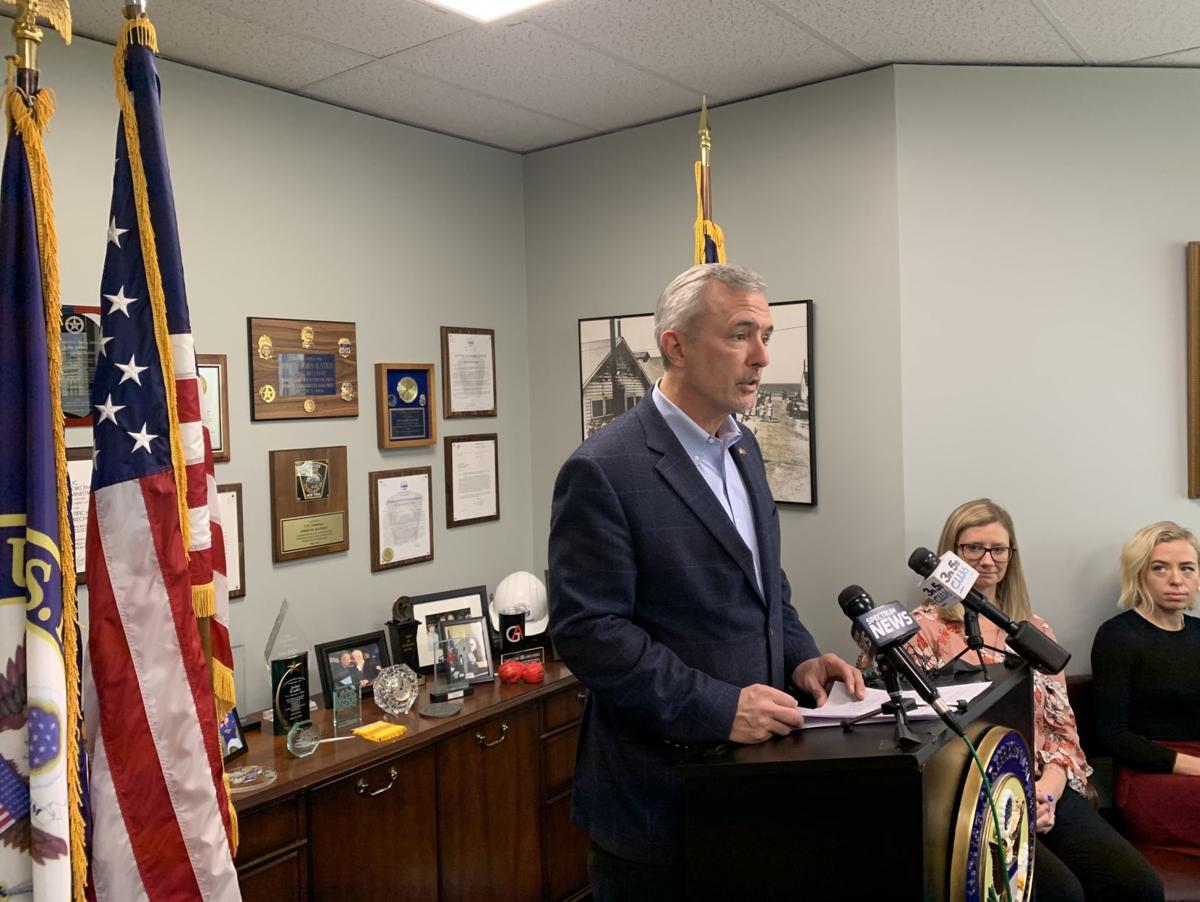 U.S. Rep. John Katko told constituents during a telephone town hall Thursday that he thinks there should be another round of stimulus checks to help Americans, especially the unemployed, struggling due to the effects of the COVID-19 pandemic. 
Katko, R-Camillus, revealed his position in response to a question about the additional $600 weekly benefit paid to unemployed Americans. The payments, which expire at the end of this month, were authorized in a coronavirus relief bill signed by President Donald Trump in March. 
One consequence of the extra $600 payments is that many workers, even if their employers have resumed operations, are choosing to stay at home and collect the unemployment benefits. The caller during Katko's tele-town hall is a business owner who is struggling because some of his employees haven't returned to work since they can earn more on unemployment. 
Katko acknowledged that the additional assistance has been a "boon" for workers, especially those in low-income fields. But he also recognized that the payments can be a disincentive for people to return to work. 
As House and Senate leaders continue to discuss another coronavirus relief bill, Katko wants to include incentives for people to get back to work. One proposal he supports is sending a second stimulus check. 
"It would be cheaper than what we have now," he said. "It will help people get through these tough times and it will help businesses that need people to come back to work." 
Katko didn't provide a dollar amount for the proposed second round of stimulus checks. When the first batch of economic impact payments was approved in late March, it called for single filers earning up to $75,000 a year to receive $1,200 and couples filing jointly earning up to $150,000 to get $2,400. 
A new coronavirus relief package may not include an extension of the additional unemployment benefits. Katko said he would be "very surprised" if the payments are extended beyond July 31. 
• Katko was asked about federal funding for COVID-19 testing. There was a report in late June that President Donald Trump's administration would end support for 13 community testing sites, some of which were in Texas. Federal support was restored for the Texas sites, but it's being phased out for the other locations. 
Although Trump has made public statements that raise doubts about his commitment to COVID-19 testing, there haven't been any other actions to cut funding for tests. 
If the president advocates for slashing funds for COVID-19 tests, Katko said he would oppose those efforts. 
"We have to get testing out there," he said. "In fact, we need to continue to spread the testing and make it more ubiquitous because it is so important." 
• There were other questions during the telephone town hall, including inquiries about nursing home visitation and a review of the federal response to the COVID-19 pandemic. 
Katko, a former federal prosecutor, was also asked about the state's bail reform law, which he has repeatedly criticized since its passage in 2019. Even though the law was amended this year, Katko reiterated his stance that he believes the measure will create dangerous conditions in communities across New York. 
Politics reporter Robert Harding can be reached at (315) 282-2220 or robert.harding@lee.net. Follow him on Twitter @robertharding.
Concerned about COVID-19?
Sign up now to get the most recent coronavirus headlines and other important local and national news sent to your email inbox daily.