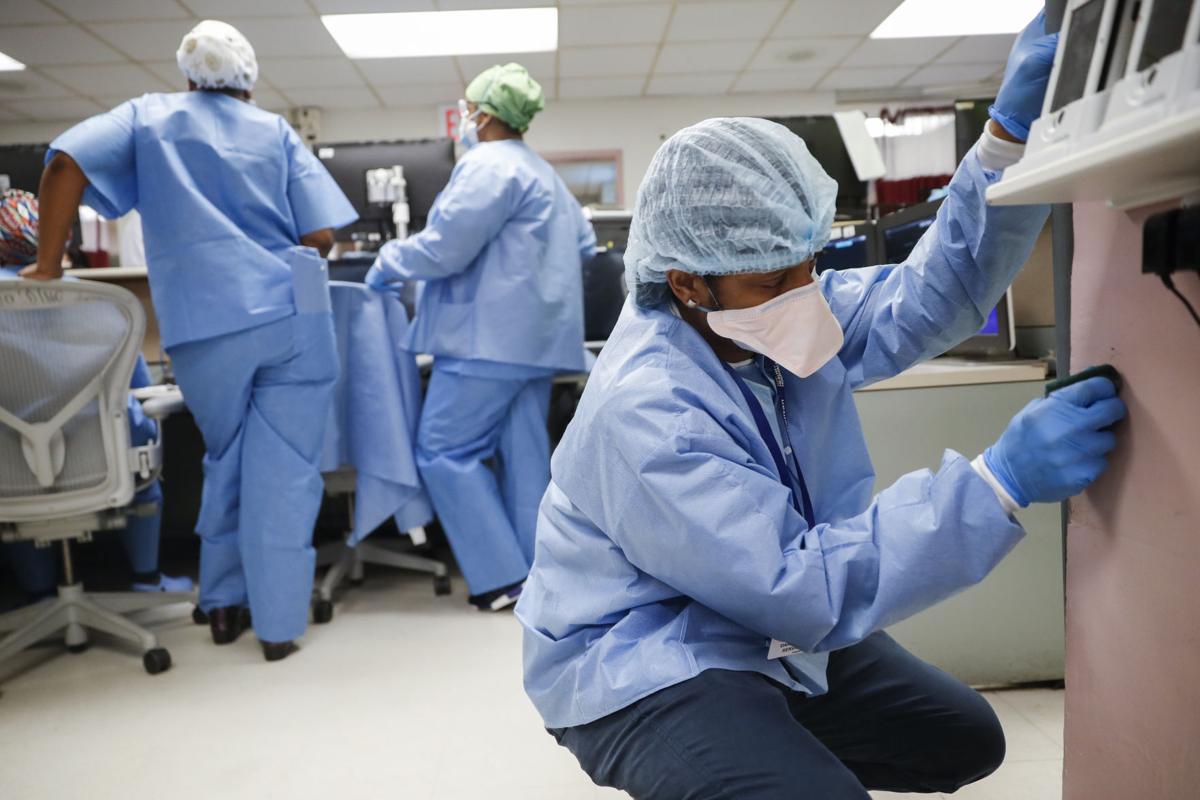 There are many differences between Republican U.S. Rep. John Katko and Democratic challenger Dana Balter in the 24th Congressional District race. One issue that highlights the separation is health care. 
Health care will be a major issue in the election. In past polling, whether it's in this district or across the country, health care is at or near the top of voters' list of their most important issues. 
In separate interviews, The Citizen asked the candidates for their stance on health care, including how to provide coverage to the uninsured and address the rising costs of treatment and prescription drugs. 
DANA BALTER
Balter, D-Syracuse, supports a Medicare for All system to achieve universal coverage for all Americans. Her plan differs from other Medicare for All proposals because it would be phased in over time. 
Under Balter's proposal, the Medicare eligibility age would be lowered from 65 to 55. Americans of any age would then be allowed to buy into the program. Newborns would be enrolled in the program after birth so they're guaranteed health insurance coverage. 
While some Medicare for All proposals would eliminate private insurance, Balter's plan maintains a role for private insurers. She believes the adoption of a Medicare for All system would lead to more competition for private insurance companies. These companies would be forced to offer better rates. 
The COVID-19 pandemic reinforces Balter's belief that Medicare for All is the best approach to ensure Americans have insurance coverage and don't lack access to care. 
"The experience we are having right now in this public health crisis demonstrates why that is so important," she said. "Because it's not only about me and my health care. It's recognizing that if you, my neighbor, the person that I share my community with, don't have access to good health care, it puts not only you in jeopardy but it puts me in jeopardy too.
"We have a vested interest in ensuring that everybody who shares our community has access to good, quality affordable care." 
Health care costs are out of control, Balter said, and it's a leading cause of bankruptcy. She called it "terrifying" that health problems can lead to financial problems. 
There are other problems with the health care system, according to Balter. She said access has become more difficult and too many people are uninsured. Many can't afford their medication. 
"We have to make sure that every person has health insurance and access to a doctor," she added. "They need to be able to afford their medications. They need to be able to go to the doctor whenever they need to." 
Balter said she has "yet to hear Congressman Katko ever express an idea like that" and that he hasn't acknowledged health care is a human right that should be guaranteed. 
She's hopeful that there will be action taken to address health care when the 118th Congress opens for session in January 2021. 
"This is one of the ways we can make the most dramatic, most meaningful difference in people's lives and it's clear that central and western New Yorkers want it and that it's time for Congress to take some action and make it happen," she said. 
JOHN KATKO
Katko, R-Camillus, supports repealing the Affordable Care Act but not without a suitable replacement. When Republicans controlled the House, he voted against repeal measures that didn't include a plan to replace the 2010 health care law. 
Throughout his congressional career, Katko has said he supports some aspects of the Affordable Care Act, including protections for people with preexisting conditions and allowing children to remain on their parents' insurance plans until age 26. 
Katko, who Balter says voted to eliminate protections for individuals with preexisting conditions when he supported the 2017 tax law, insists he's never voted to slash those safeguards. He said he's voted for various bills and resolutions to ensure that people with preexisting conditions maintain their coverage. 
In the four months since the COVID-19 outbreak began in New York, Katko said he's advocated for funding to help central New York hospitals. He supported coronavirus relief bills in Congress that provided funding for personal protective equipment and testing. One of the bills he supported, the $2.2 trillion CARES Act, included $100 billion for hospitals, $250 million to expand the preparedness program for hospitals and $200 million for telehealth services. 
Those bills brought "millions and millions" of dollars to the 24th district, according to Katko. 
Katko reiterated his support of several ideas to reform the health care system. He is a proponent of interstate competition for health insurance and malpractice reform. He also supports prescription drug price reform. While he opposed the House Democrats' prescription drug price reform legislation last year, he signed on as a cosponsor of a competing House GOP bill. 
He also wants to create high-risk pools for the 10% of patients he says make up 90% of the health care costs. 
"We definitely need to ensure that families in our community have access to health care," he said." 
What Katko opposes is a Medicare for All system, which Balter supports. He believes the Medicare expansion would harm seniors and lead to increased taxes for all Americans. 
If Medicare for All becomes law, he said it would take away choice and force everyone to enroll in the government program. 
"I don't believe in that," he said. 
Politics reporter Robert Harding can be reached at (315) 282-2220 or robert.harding@lee.net. Follow him on Twitter @robertharding.