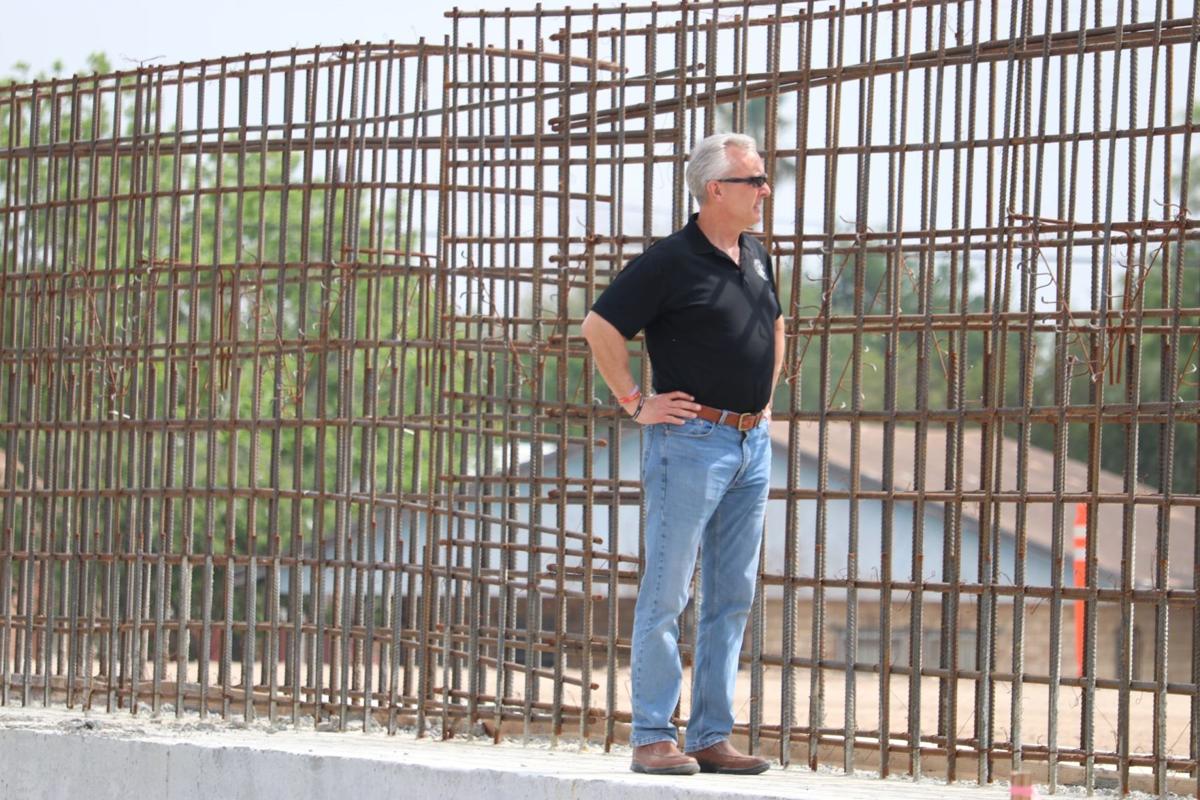 On the same day U.S. Rep. John Katko is visiting the southern border, he criticized President Joe Biden's selection to lead Customs and Border Protection. 
Biden announced Monday that he will nominate Tucson Police Chief Chris Magnus to serve as commissioner of Customs and Border Protection, a federal law enforcement agency that includes the U.S. Border Patrol. 
Magnus, whose career in law enforcement includes stints as a police chief in Fargo, North Dakota, and Richmond, California, was a critic of former President Donald Trump's border and immigration policies. 
Katko, the ranking Republican member of the House Homeland Security Committee, said it's "extremely discouraging" that Biden's nominee to lead Customs and Border Protection is someone who opposed Trump's "productive and commonsense border security policies." 
"They clearly worked because once removed we saw record-breaking numbers of encounters at the southwest border with migrants calling on President Biden by name to let them," said Katko, who visited McAllen, Texas on Monday. 
As a member of the House, Katko won't vote on Magnus's nomination. But his concern about the pick is part of his repeated criticism of Biden's immigration policies. He slammed the president's executive orders that reversed some of Trump's major immigration-related actions, including the construction of a border wall. He also disagrees with Biden's decision to end the "Remain in Mexico" policy, which required asylum-seeking migrants to remain in Mexico until their immigration court hearings. 
In March, Katko joined House Republican Leader Kevin McCarthy for a tour of the southern border near El Paso, Texas. Katko recently announced that he would lead another trip to the border — his second in a month. The purpose of the visits is to criticize Biden's immigration policies, which Katko says has created "disorder at the border." 
Katko said in a statement that Border Patrol agents, who would be led by Magnus if he's confirmed, are telling members of Congress that the Trump administration's policies worked. 
"We would not be witnessing this crisis if President Biden didn't immediately pull out his pen on Jan. 20 to sign away these policies," he added. 
What Customs and Border Protection needs, Katko continued, is "a leader who will support and advocate for frontline law enforcement trying to secure the border, and actually listen to what they are saying about this crisis." 
Katko urged the Senate to give careful consideration of whether Magnus should lead Customs and Border Protection. 
"Our homeland security will not be served by someone who will make their jobs harder," he said. "They are the ones on the frontlines of this complete disorder every single day, placing themselves in harm's way. They know how to do their jobs best and what is required to do so." 
Politics reporter Robert Harding can be reached at (315) 282-2220 or robert.harding@lee.net. Follow him on Twitter @robertharding.