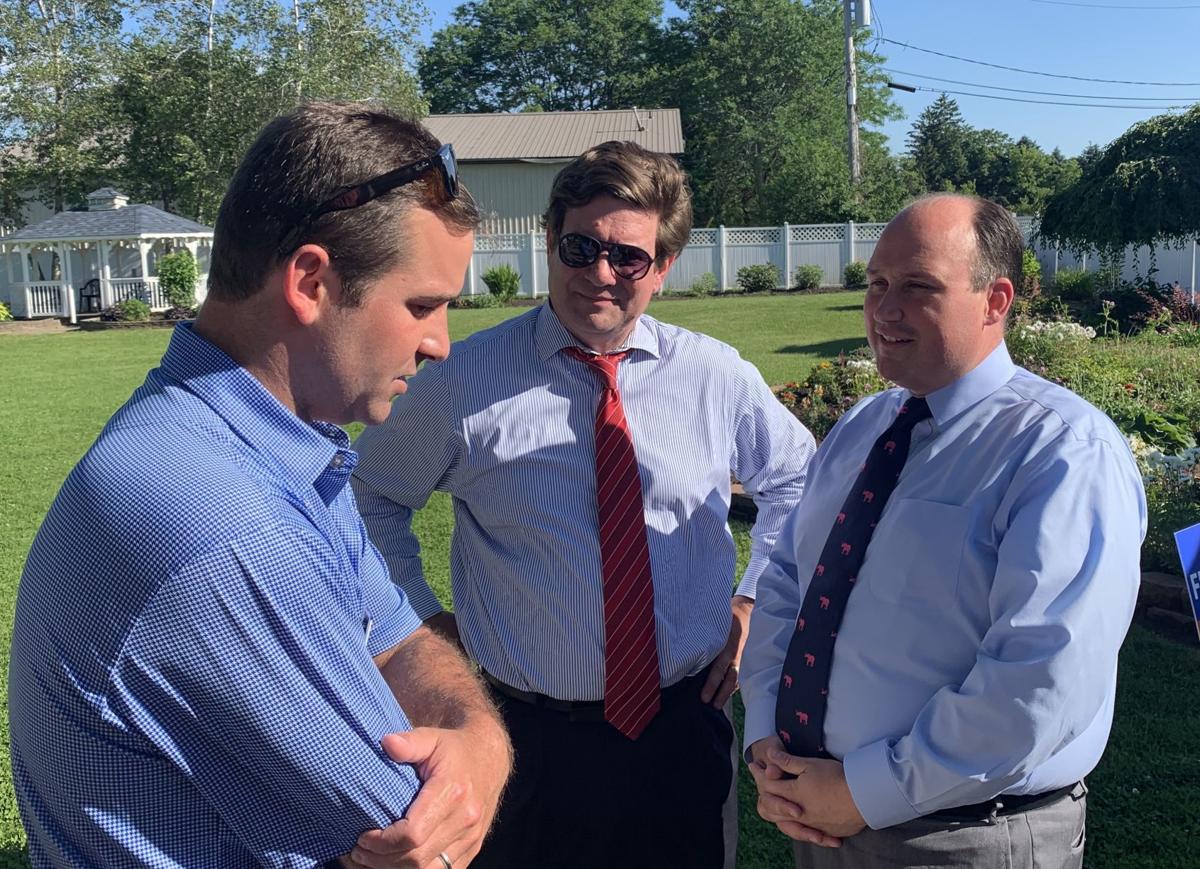 After a decade as the leader of the largest Republican organization in central New York, Tom Dadey is stepping down. 
Dadey announced Thursday that he will not seek another term as chairman of the Onondaga County Republican Committee. He was first elected to the post in 2010. 
Over a 10-year period, he oversaw a party that continued to hold nearly every county-wide office, maintain control of the Onondaga County Legislature and had successes in elections for higher offices, most notably the 24th Congressional District. Dadey was chair when the party nominated John Katko in 2014. Katko, who won the congressional election that year and reelection in 2016 and 2018, is seeking a fourth term this year. 
"While I have poured my heart and soul into this endeavor, I have decided that the time is right for me to step down as chairman when my current term ends in September," Dadey said in a statement. "While I will not be a candidate for reelection, I will continue to support Republican candidates and conservative values. And, I will never hesitate to stand up and speak out for what I believe." 
Dadey has been active in Republican politics for 30 years. He has worked on campaigns and has been a candidate, too. He served on the LaFayette Town Board and ran for state Senate in 2004. In '04, he challenged GOP state Sen. Nancy Larraine Hoffmann in the GOP primary. While he lost the primary, he remained on the ballot with the Conservative and Independence parties' endorsements. 
David Valesky, a Democrat, won that race by a narrow margin over Hoffmann. Dadey faced criticism for taking votes away from Hoffmann. 
Six years later, Dadey was elected chairman of the Onondaga County GOP. He led the party to local victories and became a leading figure in state Republican circles. In 2014, he was elected first vice-chair of the state GOP. 
Dadey considered a run for state GOP chair in 2015. He had been critical of Ed Cox and his leadership of the state Republican Party. But Dadey never became a candidate for the top spot. There wasn't a path to victory, he said at the time, and Cox was reelected to serve a two-year term. 
Despite not securing enough support to become state GOP chair, Dadey raised his profile in other ways. In January 2016, he was the first New York GOP county chair to endorse Donald Trump for president. As Trump gained support in the presidential primaries, Dadey urged New York Republicans to endorse the front-runner. 
Trump went on to win the New York GOP presidential primary and the party's nomination. When Trump defeated Hillary Clinton in the 2016 presidential election, Dadey attended the election night celebration at Trump Tower instead of the Onondaga County Republicans' party in Syracuse. After the election, Dadey was named to Trump's transition team. 
Dadey ushered Republicans through a competitive 2018 election cycle. Katko won reelection in a close race and Bob Antonacci won a state Senate seat that Republicans have held for more than a half-century. And while Democrats made some local gains in 2019, Republicans, with Ryan McMahon on the ballot, won the race for county executive and several other contests. 
Now, Dadey wants to focus on his insurance business and his family — his wife, Joan, and their three daughters, Erin, Regan and Maeve. 
"I have always believed in term limits, and when I was first elected pledged to serve no longer than our longest-serving chairman," Dadey said. "Simply put, it is time for someone else to lead the Onondaga County Republican Committee." 
Politics reporter Robert Harding can be reached at (315) 282-2220 or robert.harding@lee.net. Follow him on Twitter @robertharding.