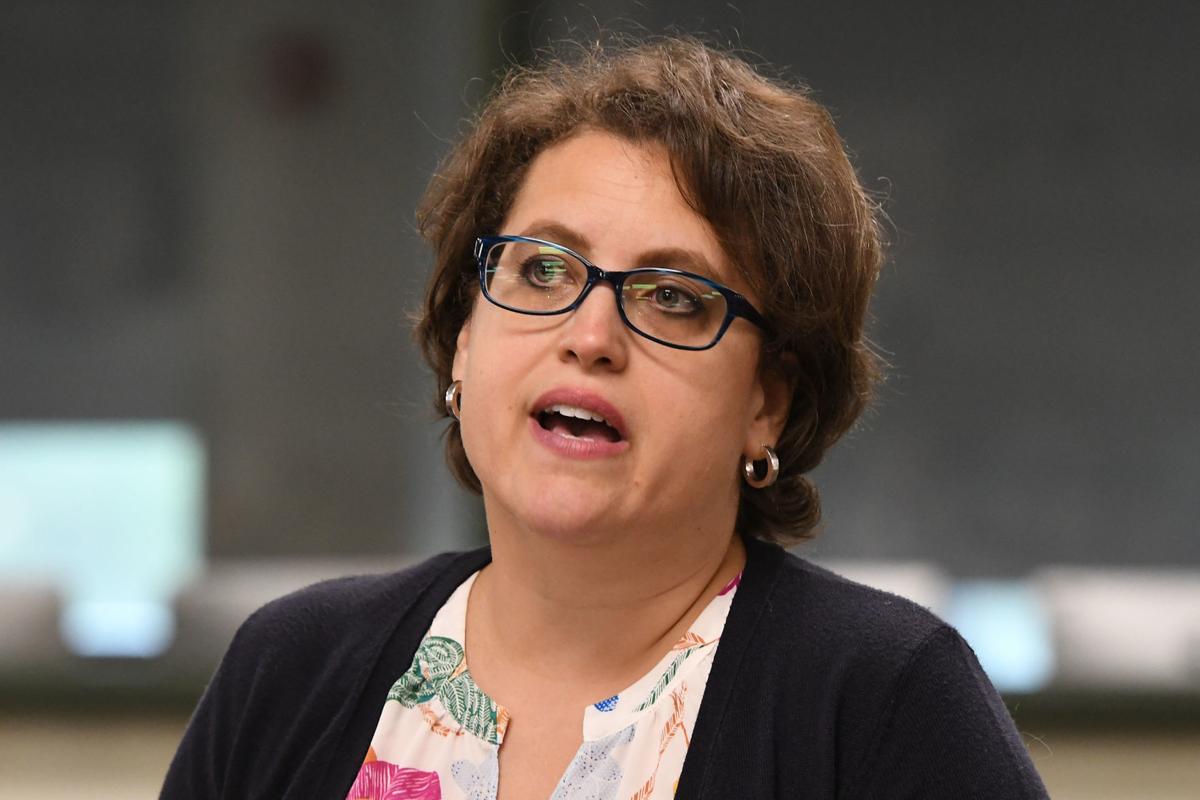 It was a close vote, but the Oswego County Democratic Committee endorsed Dana Balter in the 24th Congressional District race. 
Oswego County Democratic Chairman Gordon Prosser said there was a lot of discussion among committee members during the committee's endorsement meeting Monday. What impressed the committee, he said, was Balter's work ethic. 
"Whenever we've had events, Dana was there," he said. "And she wasn't just there to make an appearance. She was there to help." 
Balter, D-Syracuse, received the Oswego County Democrats' endorsement over Francis Conole and Roger Misso. Balter, Conole and Misso are vying for the party's nomination to challenge Republican U.S. Rep. John Katko. 
Conole won the support of the Cayuga County Democratic Committee at its designation meeting Monday. 
It's the second election in a row that Balter has been endorsed by the Oswego County Democratic Committee. In 2018, she was supported by Democrats in Cayuga, Oswego and Wayne counties during the designation process. She won the Democratic primary and lost by five percentage points to Katko, R-Camillus, in the general election. 
While Balter lost to Katko by 20 percentage points in Oswego County, she received nearly the same number of votes that Colleen Deacon, who ran for Congress in 2016, received in a presidential election year. Balter netted 9,295 votes, while Deacon got 9,312 votes. Balter topped Deacon's performance in the county by nearly six percentage points. 
In a tweet Monday, Balter said she's proud to receive the Oswego County Democrats' endorsement. 
"This November, we're going to finish the job we started — together," she said. 
Balter, Conole and Misso will participate in the Onondaga County Democratic Committee's designation meeting Saturday. The committee is the largest Democratic organization in the 24th district, which includes part of Oswego County and all of Cayuga, Onondaga and Wayne counties. 
Regardless of who wins the Onondaga County committee's designation, a primary is likely. The primary election would be held June 23. 
No matter who wins the Democratic nomination, Prosser believes they can win in November. 
"We're just thrilled to have three such qualified candidates running in the Democratic primary," he said. 
Online producer Robert Harding can be reached at (315) 282-2220 or robert.harding@lee.net. Follow him on Twitter @robertharding.
Get Government & Politics updates in your inbox!
Stay up-to-date on the latest in local and national government and political topics with our newsletter.