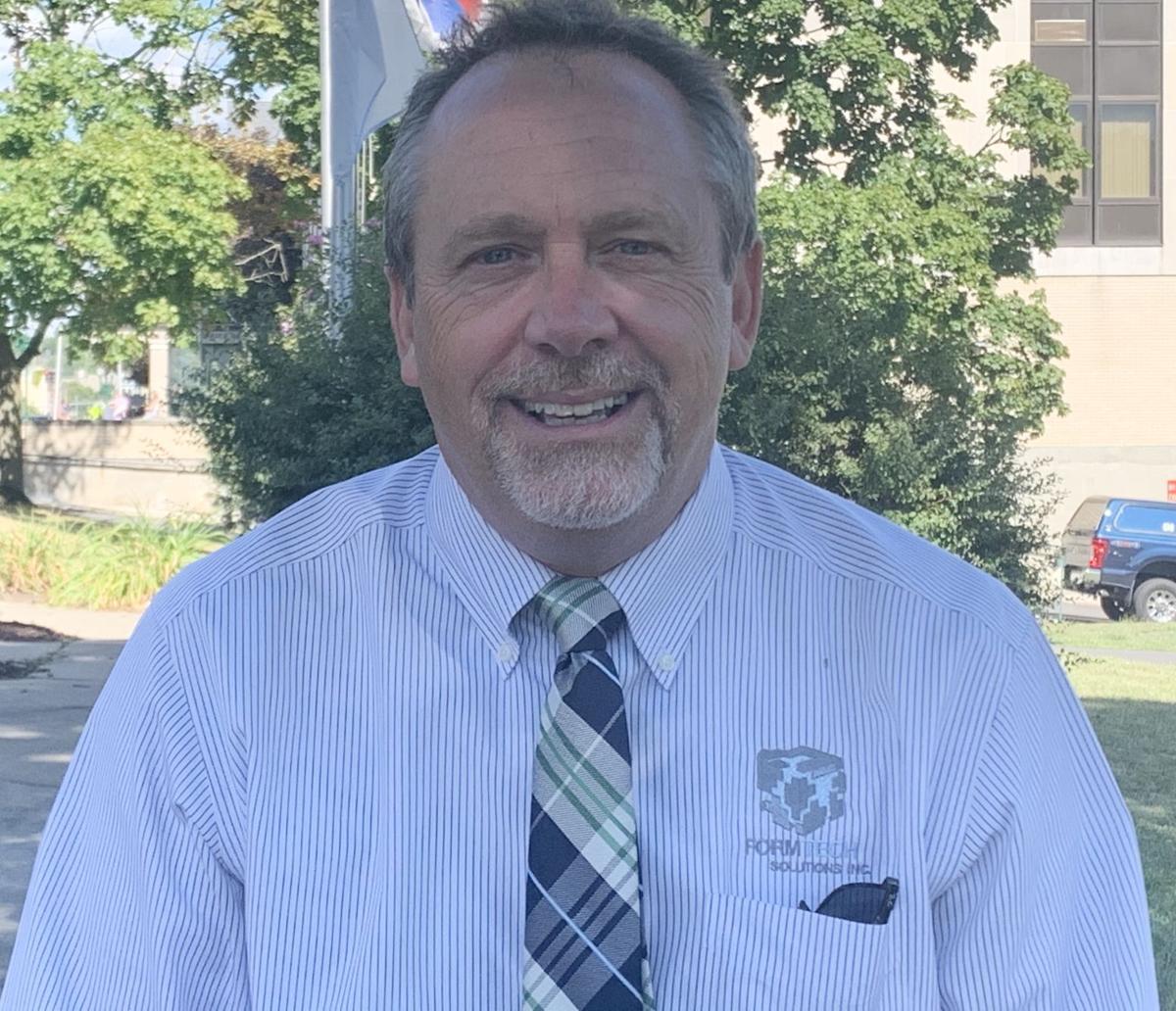 As the son of a German sausage maker, Peter Oberacker learned how to make sausage at a young age. If he's successful in November, he will engage in a different kind of sausage making. 
Oberacker, a Republican and Otsego County legislator, is running for the 51st state Senate District seat. The district covers a large swath of upstate New York — all of Cortland, Otsego and Schoharie counties, plus portions of Cayuga, Chenango, Delaware, Herkimer, Tompkins and Ulster counties. 
Most of the district has been represented by longtime state Sen. Jim Seward, a Republican who announced in January that he would not seek reelection this year. 
Seward, Oberacker said in an interview with The Citizen, called him and informed him that he would retire at the end of the year. But that wasn't the only reason Seward called. The 34-year veteran lawmaker encouraged Oberacker to consider running for the seat. 
After a conversation with his wife, Shannon, he decided to run for state Senate. 
Oberacker has a background as a businessman and a local elected official. He launched a company, Form Tech Solutions, that develops products for the food industry. The company was headquartered in Texas before he moved the main office to Schenevus in Otsego County. 
His entry into politics was as a member of the Maryland Town Board. He held that post for two terms, then was elected town supervisor. He served as supervisor for two terms before being elected to serve as an Otsego County legislator. 
"I think the culmination of my business background and local government experience has formed me into who I am today," he said. 
Both elements of his background could help him if he's elected to serve in the state Senate. One of his takeaways from being a local elected official is the need for better communication between the state and local governments, especially when there is funding involved and how that money is spent. As a state lawmaker, he says he would aim to improve those lines of communication. 
Based on his business experience, he outlined three "Rs" to help boost the economy: Reward, resources and relief. He believes that existing businesses should be rewarded for staying in New York. 
"I think a lot of times we get caught up in trying to attract new businesses to New York and what I've heard frequently and I've even kind of felt it myself is 'Wait a minute, I'm here. I'm paying taxes. What can you do to reward me for being a good business?'" Oberacker said. "That could go a long way to stemming the tide of businesses leaving." 
With a focus on resources, he wants to make it easier for businesses to understand what funding and other aid is available to them. And the relief part of his platform would focus largely on mandate relief so that it's easier to do business in New York. 
There are other items on Oberacker's to-do list. One of his top priorities is to expand broadband access. There are many parts of his large, rural district that lack access to high-speed internet. He is among those who do not have broadband in their homes. 
During the COVID-19 pandemic, he said there are children in his hometown who face challenges accessing remote lessons because there isn't high-speed internet available. 
"I think we have a lot of talk about it, but at the end of the day let's set some signposts and let's reach those signposts and make it happen," he said. 
Oberacker, who has been a volunteer firefighter and paramedic, wants to boost fire departments and emergency medical services. He became emotional recalling the day he heard a call come over the scanner about an agricultural accident at a farm where his son worked. He later learned that his son was seriously injured. 
While he was concerned about his son, he also realized that the local EMS unit was having difficulty finding a driver who could get an ambulance to the scene. 
"We have to look at our first responders," he said. "How can we make that more desirable and just an easier process to get folks back into it?" 
He knows that following Seward won't be an easy task, but he's encouraged that the senator's staff has agreed to stay on if he's elected to the Senate. He says it would be "foolish" not to utilize their experience and that it would be one way to continue Seward's legacy. 
If Oberacker is elected to the Senate, he will appreciate that new title. But he also enjoys another title: "PopPop." His daughter and her wife recently welcomed a baby daughter. 
Oberacker and Democratic candidate Jim Barber are vying for the Senate seat. Republicans have an enrollment advantage in the 51st, which makes Oberacker the favorite to win. But it is expected to be a competitive race with the 51st being an open seat and two candidates with low name recognition. 
Early voting begins Oct. 24 and runs through Nov. 1. Election Day is Tuesday, Nov. 3. Voters also have the option of casting an absentee ballot. 
Politics reporter Robert Harding can be reached at (315) 282-2220 or robert.harding@lee.net. Follow him on Twitter @robertharding.